Why 2020 Marks the Decade of Commercial Window Tinting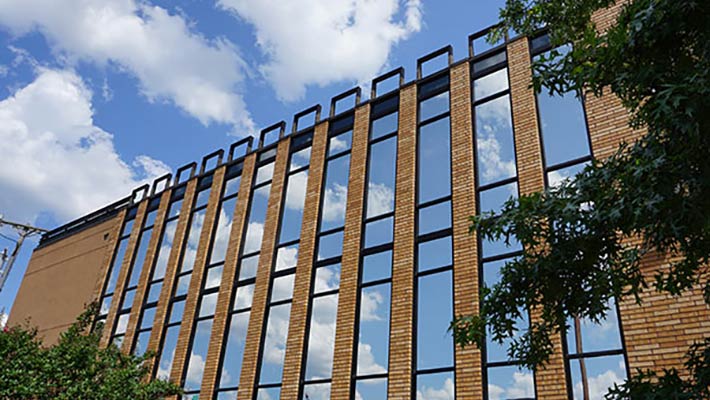 2020 is the decade of commercial window tinting. This new decade brings in the age of businesses looking for ways to improve the workplace. Attracting and retaining top talent will rely on providing the best possible workplace ever. Similarly, building efficiency will also be key in helping to reduce workplace costs as well as environmental strain. Here's more on why 2020 marks the decade of commercial window tinting.
Commercial Window Tinting Improves Workplace Efficiency
Looking for ways to improve efficiency in your building? Window film helps you arrive at increased efficiency in a variety of ways, including…
Reducing the Cost of Energy Bills
Are your energy bills too high? Tired of fluctuating energy bills messing with your budgets? Window films can help you fix your problem. Heat control window film first filters out infrared light—the part of the sun which heats your space. Then, this same film also insulates your interior during the cold months to keep radiant heat (what your HVAC produces) from passing through the windows.
Preserving Furniture and Flooring
Have you ever pulled back a curtain and notice how faded it looks because of the sun? This same fading happens to your furniture and flooring! Our window films block out the part of the light spectrum which causes skin cancer as well as color fading in material items. So, help your flooring and furniture last longer with new window films in 2020.
Reducing Distractions for more Efficiency
Distractions may only last a couple minutes—but add those minutes up and you're talking hours of lost time. Window films reduce those distractions by eliminating sun glare and reducing sight of distracting people on the other side of the glass. Consequently, this reduction in distractions (without eliminating natural light) leads to improved efficiency in your workplace.
Improve Workplace Happiness to Retain Star Employees
2020 will see a drastic rise in a variety of workplace benefits. As employers seek to attract—and retain—star talent they will need to develop new and creative ways to differentiate their workplace.
It will be increasingly important to create a comfortable, vibrant, fun, and happy workplace. Here's how window film is one simple way to do this in 2020…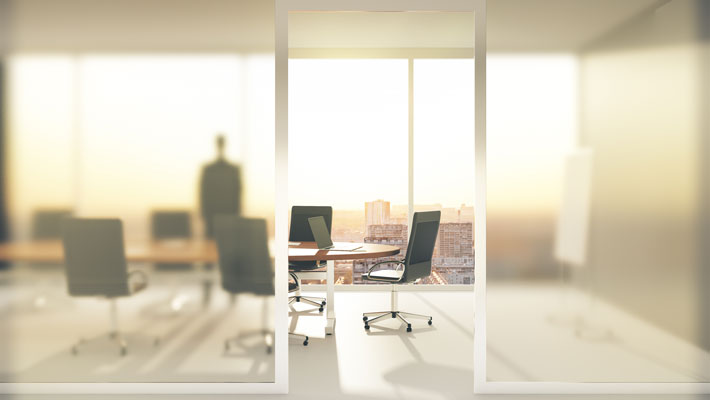 Better Temperature Control
Have you ever worked in an office where temperature constantly fluctuates from hot to cold? Or, maybe you've been in an office with windows which super-heat one room's interior while the rest of the office is freezing. Heat control commercial window tint fixes these problems.
Window film maintains the temperature by keeping the heat from the sun out, while insulating your interior air temperature set by your HVAC system.
Less Eye Strain from Sun Glare
Sun glare sucks. Trying to view any type of screen with sunlight at your back is nearly impossible. So, you point the back of your monitor at the sun, right? Wrong! Now the sun is slowing frying your eyes causing head-splitting eye strain. Sun control window tint effectively filter's out the sun's glare, solving both these issues simultaneously!
Retains the View by Getting Rid of Need for Blinds
Blinds are ugly—there's no way around it. They block what would be a gorgeous view if it didn't mean horrible sun glare while you're trying to work. With a new window film installation, you can remove the need for those ugly blinds by filtering out the sun's nasty glare.
A More Exciting, Fun Interior Look and Feel
Window films aren't just functional. They also look amazing too! Commercial window tint also comes in a variety of colors and reflectivity adding a unique look to your building. Similarly, there are many types of window films which can deliver high end designs to your space while also filtering out UV rays
Your Space Sells Your Brand
When a potential client or customer steps into your space, what do you think they are feeling? With commercial window films you can improve that first impression. Here's more on how window films and window tint can help your space sell your brand.
Minimalist Interior Design
Blinds and curtains are bulky and often unattractive. Opting for a solution which takes up little to no space shows your space is organized and neat while also showing you have good taste.
Get Rid of Unattractive Blinds
Along the same lines, blinds and curtains are unattractive. Don't get us wrong, they serve their purpose—but what if you could achieve the same means without affecting the look of your space? Consider starting off 2020 right with a new commercial window tinting application!
Makes your Workplace Vibrant and Fun
Commercial window tinting offers the opportunity to print on UV-ray filtering window films. You can improve the branding of your space while also improving the safety and comfort of those inside. Any design you can dream up can be applied to your windows this week!
Regardless of what your needs are for commercial window tinting, it will be one of the best decisions you make in 2020. For more information on how commercial window tinting can help your business, reach out to us today! AP Corp is your leading provider of commercial window tinting in Virginia, Maryland, and Washington DC. We're here to help you find the ultimate best solution for your budget and brand. Give us a call today at 888-481-8468!
Tell us a little about your project...
Don't be afraid to tell us about your timeline and budget. We are straightforward about our products and pricing and knowing where you are coming from helps us hit the target.