4 Window Treatment Alternatives to Blinds
We are a society where aesthetics are an important part of our daily lives. Americans spend around 15 billion dollars annually to upkeep their homes, appearance, cars, and more.
When it comes to aesthetics, we can look at a scene and know when something looks off. We know something is visually missing, even if we are not precisely sure, what is missing. This thought process couldn't be more accurate than with window treatments!
If you are a renter or new homeowner, a telling sign that no one lives in a dwelling is the windows are bare of any dressing, draperies, or window treatment. As the new resident, it is often your responsibility to make your windows look your own. Adding treatments to your windows allows you to put your own stamp on your new place.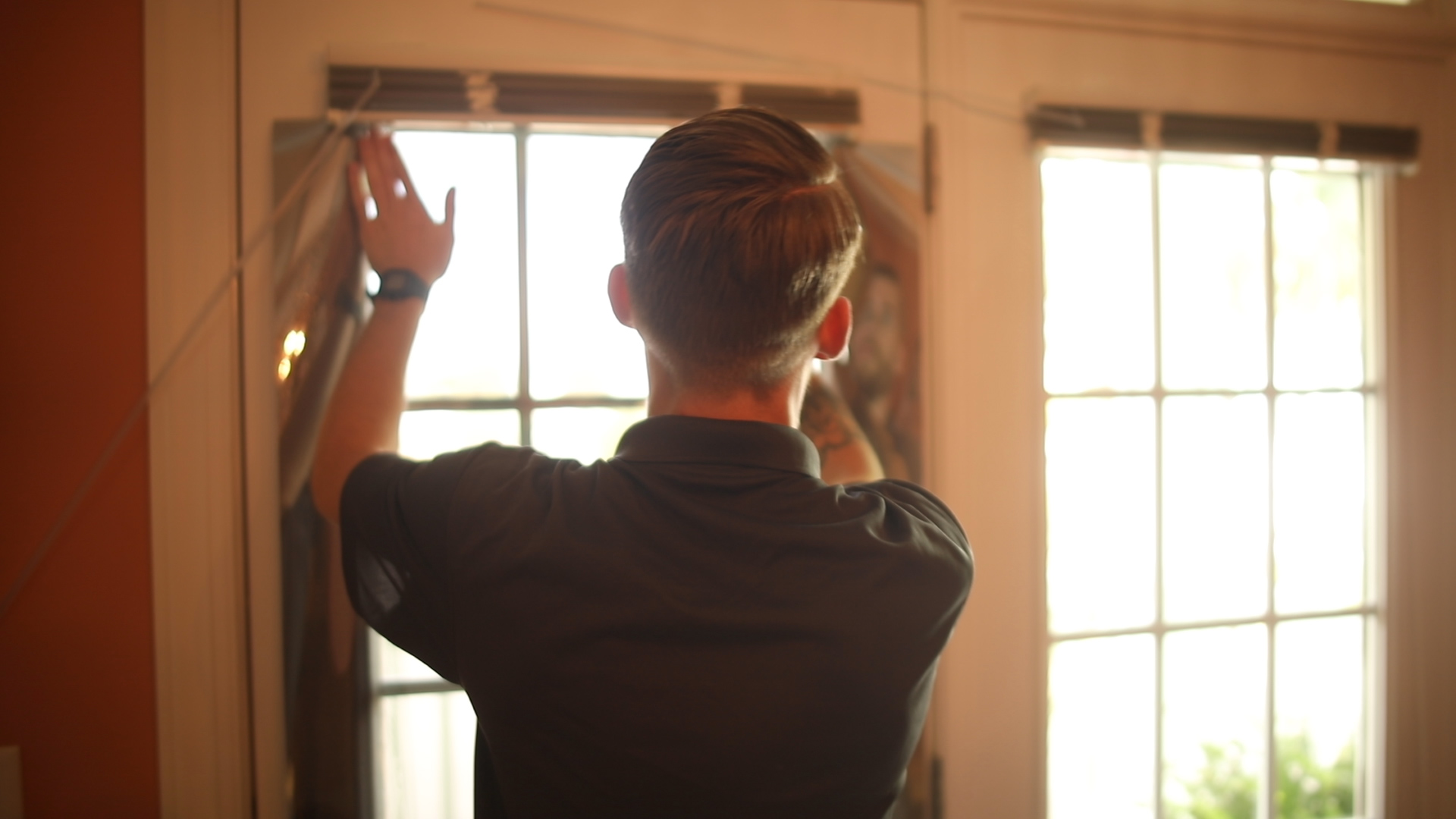 Take a Step Back
Stand in front of the window you want to dress and ask yourself, "What am I trying to resolve? What could I do to this window to make my home look and feel more home-y?"
Are you trying to maintain privacy? What about heat reduction? Is Solar glare the problem? Once you discover what you are trying to fix, you can narrow down your final selection of window treatments.
Now, look at the space surrounding the window you are surveying. Ask yourself, "What wants to be here?" "Is there space for drapery or curtains? Does it make sense to put blinds? Could you, feasibly, do both?" "Is there anything obstructing the window, and thus any dressings will be cut off or blocked?"
Understand Your Product
Like most things, every good project starts with research. You will want to consume blogs about the subject of window treatments. (Like this one!) Watch YouTube videos on DIY products to become inspired by what's possible. Sometimes it's nice to just walk around Home Depot and snap pictures on your phone for research.
Common Window Treatment Options
Here is a short list of inexpensive and effective options to dress your apartment or home's windows.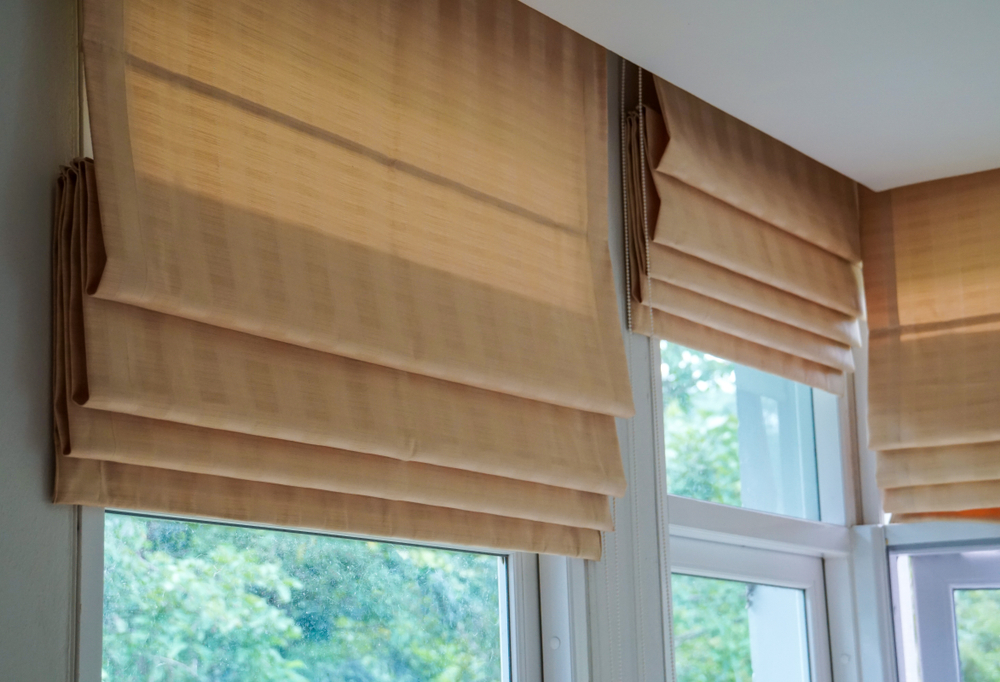 Roman Shades
These timeless blinds, coined Roman Shades, are often built with natural materials, such as bamboo, over synthetics. Roman shades are usually made from textiles that can be opened, often with a cord mechanism, allowing you to adjust the covered area's height. This is an excellent option if you are going for a more "Bohemian" aesthetic feel for your home!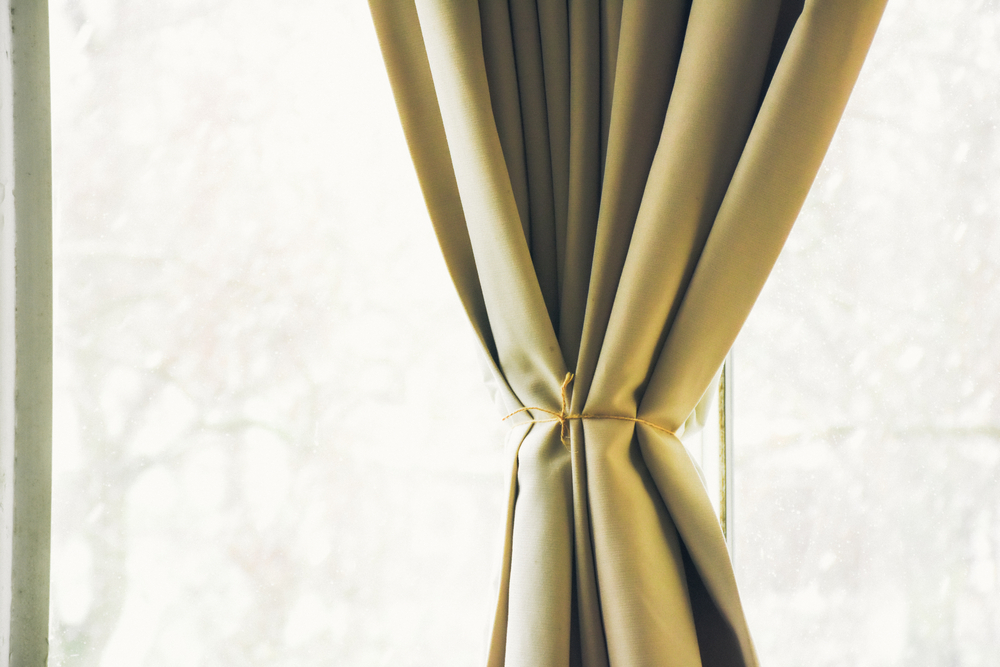 Tie-up Curtains
Curtains are the most common type of window dressing. You could probably find them in most houses on the block. One main reason is curtains are classy! They add character to any room. You can find tie-up curtains in virtually any shade, texture, and pattern available allowing for an extremely versatile appearance.
With tie-up curtains, the amount of light they bring into a room directly corresponds to their appearance. You can have curtains that are very light in both color and fabric which allows more light and heat into a room. On the other end of the spectrum, there are black-out curtains. These curtains are traditionally dark and thick to minimize the amount of light coming into space.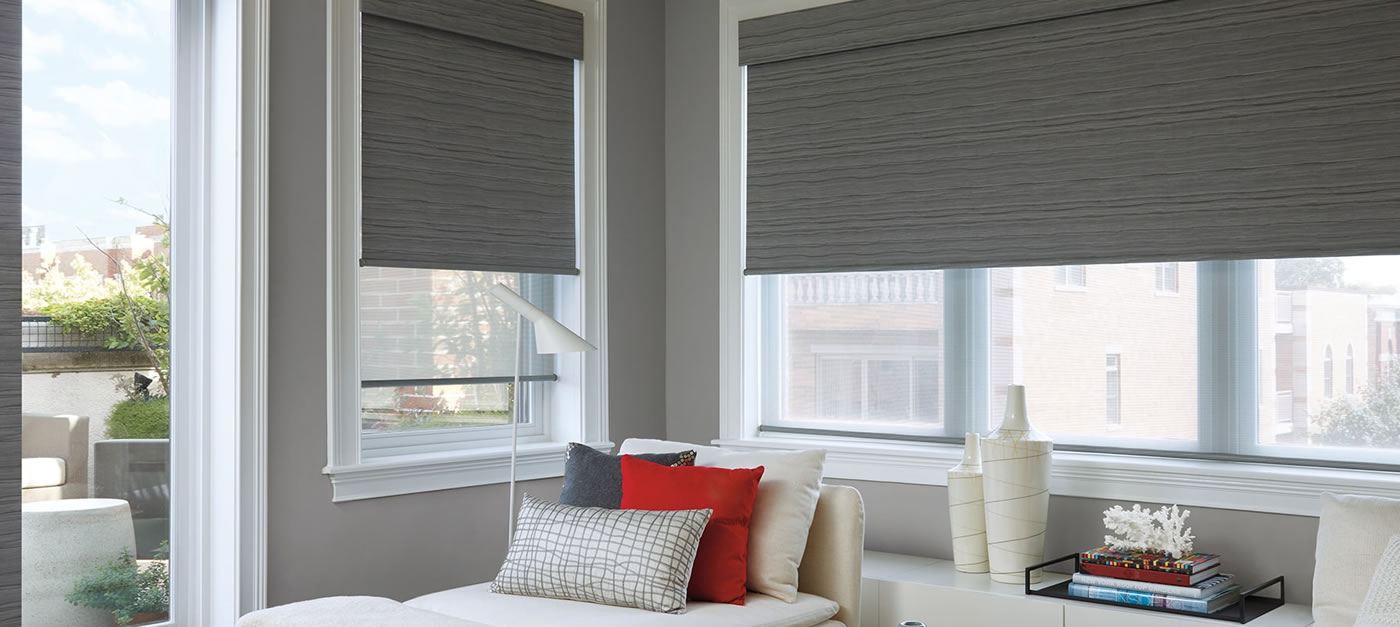 Rolling Shades
Rolling Shades are perfect options for residents looking to maintain a contemporary, modern look. Are you looking to upgrade to your traditional blinds with something that will give your space a modern look? Maybe you want something easy to roll down and up? Then roller shades could be for you. Roller Shades often can be mechanized allow them to go up and down with the touch of a button!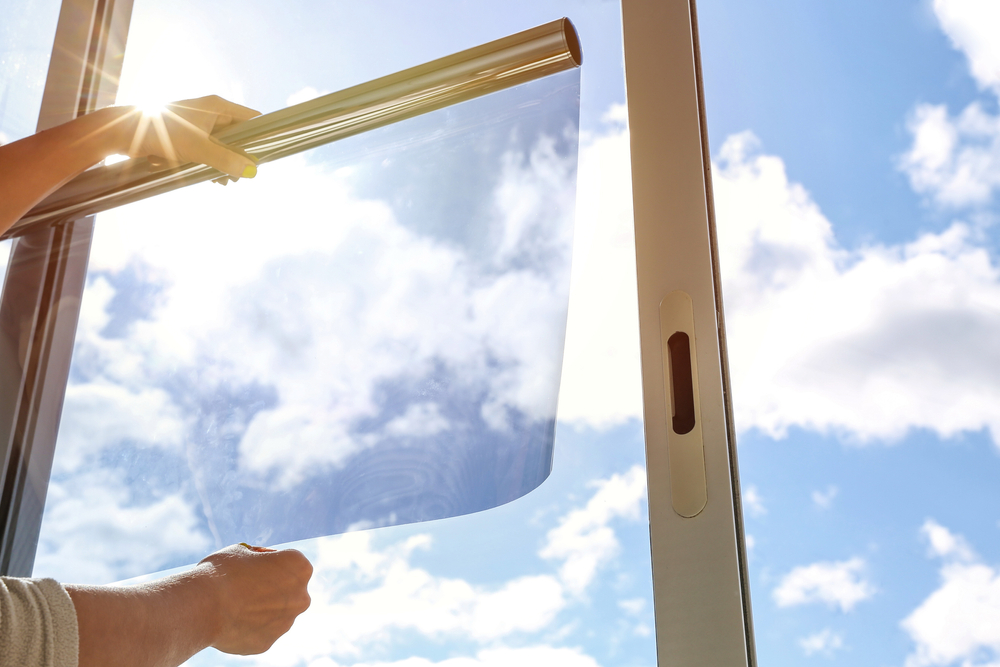 Home Window Film Treatments: The Natural Window Treatment
What if, in all your research, you struggle to find a window treatment alternative that:
Can be applied to a hard to reach window.
Will fit an unusually shaped window.
Looks better with an 'au naturale' look.
Then do we have the solution for you! Home window film treatments are the ideal way to solve all the pains of a naked window. In fact, you can even add window tint if you already have a window treatment in place!
The Benefits of Choosing Home Window Film Treatments
UV (Ultraviolet) ray protection
Reduce solar heat gain in your home
Prevent sun fading of your furniture
Reduce heat & solar glare
Minimize heating/cooling cost year-round
AP Tinting is the Top Baltimore, MD Home Window Treatment Company
For more information on our home window treatment films, please reach out to us today! AP Tinting is your local home window film treatment company in Baltimore, MD. We help businesses and homeowners with quality-first installations of a wide variety of window film solutions.
Tell us a little about your project...
Don't be afraid to tell us about your timeline and budget. We are straightforward about our products and pricing and knowing where you are coming from helps us hit the target.