6 Ways to Reduce A/C Costs in the Summer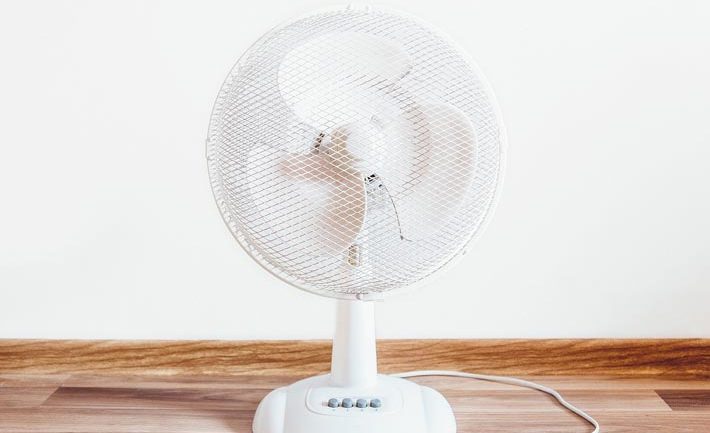 Looking for ways to reduce your A/C costs this summer? Your home's air conditioning costs naturally increase during summertime and it sucks. As temperatures rise and people desperately find relief from the heat, it's hard to really complain about the benefit of air conditioning. So, what can you do to cut the costs? Here are 6 simple ways to help reduce A/C costs in the summer.
1. Use fans instead of A/C
OK, this one seems easier to suggest than implement. During the hottest days, a little fan isn't going to cut it. BUT, during the milder days of the summer, ceiling fans and box fans can circulate the air enough where you can turn your AC down a few degrees and feel comfortable. This is especially helpful at night, so give it a try then!
2. Install an Energy Efficient HVAC System.
If your HVAC system is old and your costs are sky high, it may make sense to get a new one. Energy efficient HVAC systems require less energy and can ultimately pay for themselves after a couple years. Another consideration is your current system may just need a tune-up. Contact your local HVAC service and have them give it a look!
3. Use Your Outdoor Grill!
Ovens produce excessive amounts of heat inside of your house. Instead of heating up your home, cook outside to save yourself from the A/C expenses required to offset the heat!
4. Install Blinds or Curtains
Blinds and/or curtains significantly reduce the amount of heat passing through your windows by blocking sunlight. The only downside is they end up blocking natural light; which leads to the need to use your artificial light; which costs more in energy costs.
5. Plant Some Trees and Bushes
Planting trees can be very effective over time. The trees create natural shade over your house, which reduces the amount of sunlight passing through. If you want to see some results now, you can purchase more mature trees for installation. Similarly, bushes and tall grasses will make a serious impact on the shading around your home, which leads to cooler temperatures.
6. Install Solar Window Films
Solar window films block up to 75% of the sun's heat. The films filter out infrared radiation leading to a change in temperature you can really feel. These home solar window films are installed directly onto your current windows which means an affordable price and you can still appreciate the beauty of your home's windows.
For more information on how you can reduce your home's energy costs, get in touch with AP Tinting today. Here at AP Tinting, we are the leading provider of window film solutions for homes, businesses, and vehicles. Our Window tinting films have helped countless area homeowners achieve a more comfortable living space at an affordable price.
Tell us a little about your project...
Don't be afraid to tell us about your timeline and budget. We are straightforward about our products and pricing and knowing where you are coming from helps us hit the target.