Absolute Perfection Makes the Inc. 5000 List
Absolute Perfection is proud to be named one of the Inc. 5000 fastest-growing private U.S. companies of 2015. In the past 3 years, Absolute Perfection has grown by 193-percent. The rapid growth stems from constant innovation and drive for success, fueled by CEO & founder, Bill Valway.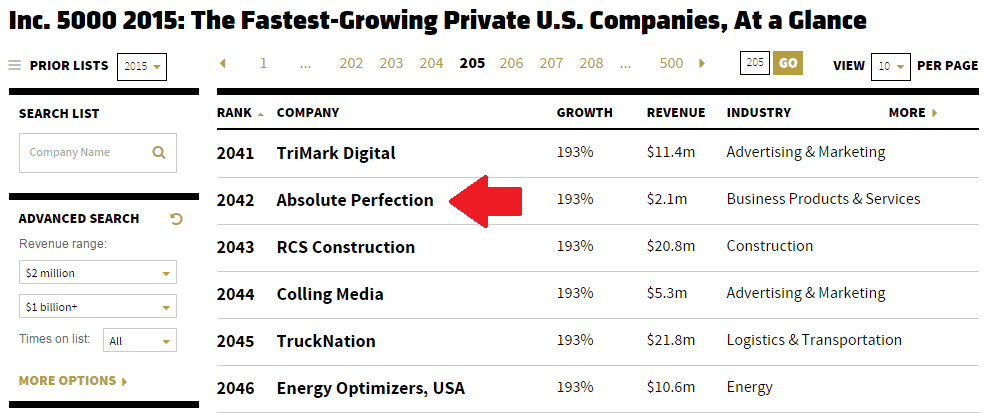 Setting Goals
Setting goals is important in our company, and the bigger they are, the better. Setting seemingly unattainable goals has allowed us to double our profits the last couple of years. So, our big, hairy, audacious goal for the next ten years is pretty big, hairy and audacious — but that's how we do things at Absolute Perfection.
"Our company will be operating at the national level in each of our divisions. The Absolute Perfection brand will be recognized by our clients, strategic partners, and manufacturers as their go-to service provider in each of our semi-autonomous divisions, doing $50 Million in profitable revenue with minimal debit in ten years." -Bill Valway
Growing the Company & Advancing the Industry
Absolute Perfection's three diverse divisions grow by the day, but they aren't the only thing progressing. Bill Valway teamed up with other industry leaders to form the Professional Window Film Dealers Association.
The PWFDA is an association founded and run by professional window film dealers striving to make the window film industry better as a whole, starting with the dealers. The association will be developing professional standards and best practices for the sale and installation of window film and other related products, while offering member benefits such as training, a dealer locator, and dealer meet-ups.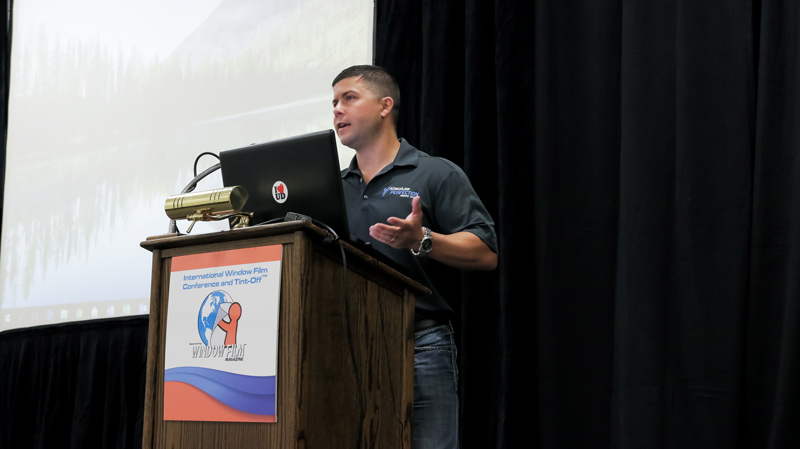 Tell us a little about your project...
Don't be afraid to tell us about your timeline and budget. We are straightforward about our products and pricing and knowing where you are coming from helps us hit the target.