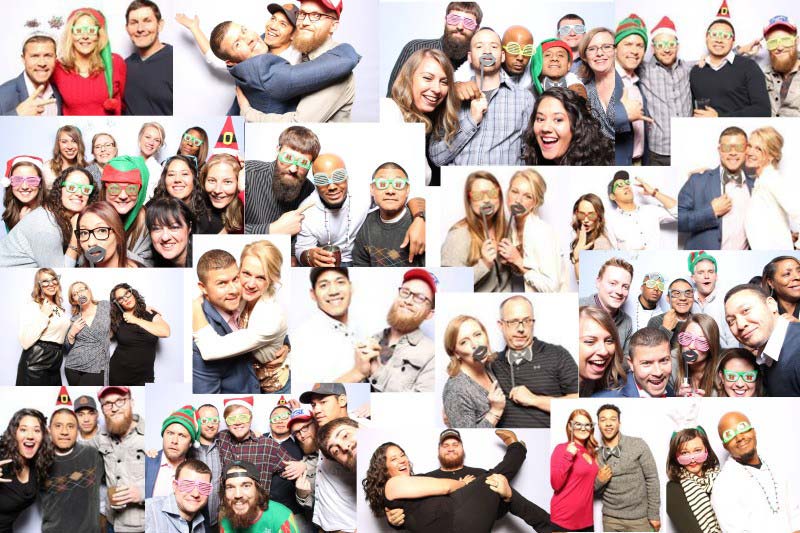 2017 AP Corp Christmas Party
The Holidays are a Time to be with Your Nearest and Dearest.
It was a bitter cold and snowy night but that didn't stop our AP Corp family from coming together at The Grille at Harryman House in downtown Reisterstown, MD for our annual Holiday Party. Some of the team from our Wilmington branch even made the trip up North to join in the fun! Great friends, great food and drinks, and a great time had by all!
Raffles and Gifts that Change Lives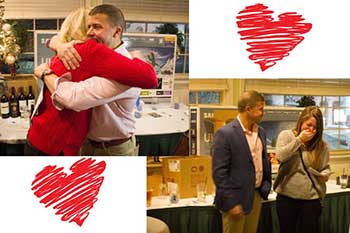 We were blown away by the amazing raffle gifts that were up for grabs this year! Gifts included kitchen appliances, household items, bundles of gifts cards, high end electronics, top shelf liquor and wine, and a cruise!
The MOST VALUABLE gift of the night was, without a doubt, an all-expenses paid trip to the Tony Robbins, "Unleash the Power Within" event in San Jose, CA. This event is focused on personal development. It's about showing up, breaking through self-doubts that limit us, and finding the power within to be the best version of ourselves. CONGRATULATIONS Heather and Jen on this amazing opportunity!!! We can't wait to hear all about it when you get back!
We Work With Some Truly Outstanding People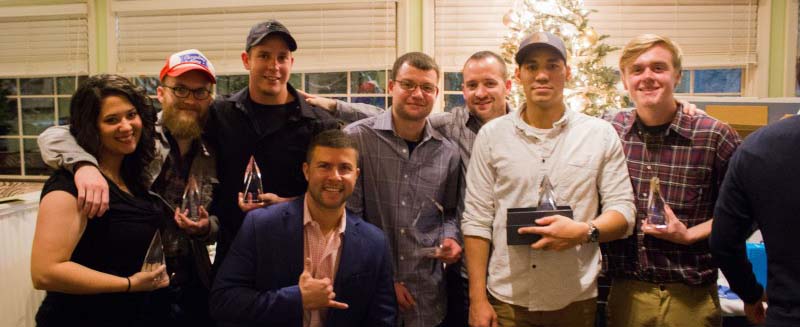 The following awards were presented to these incredible folks:
MVP Award – Justin Shrewsbury is truly deserving of the overall "Most Valuable Person" award! He tackles everything thrown his way with confidence and without hesitation. His ability to thrive under pressure while maintaining a positive and goal focused attitude is nothing short of impressive!
Above and Beyond – Josh Spivey goes above and beyond the call of duty every time! He has a rock solid connection to our core value of not being held back by self-limiting beliefs. This has enabled him to grow tremendously this year as he stepped into a management role!
Unbreakable – Kevin Pope is fearless. He has adopted the AP brand and culture seamlessly. With very little supervision or direction required, he owns his role and has carved an impressive path while making his first big step into the AP Corp future. He has proven to be honest, dependable, teachable, and a true leader.
All Day Everyday – Jess Stevens is one of the most hard working and dependable people in this company. She shows up every day, gives her all, and always brings an amazing, vibrant, contagious energy with her! The world needs more people like Jess!
Rookie of the Year – Kyle McDaniel has been with us for less than a year but he has made that time count! He is always willing to learn and grow, does anything and everything asked of him, and is always asking for feedback. Beyond the goals that we set for him, he sets many more of his own goals and always exceeds them! His remarkable drive and perseverance is going to take him far in life.
Master of all Trades – Marc Fong is just that! He has practiced and perfected every single aspect of his industry. He stands out in all areas for the quality and precision of his work. Over the last 5 years Marc has gone from having zero knowledge of this industry to being highly respected and highly awarded, ranking as one of the best in the world in his craft!
Honorable Mention – Callan Holderbaum is always making us look good on Facebook and Instagram! In case you haven't noticed, we have A LOT going on here at AP Corp and keeping up with promoting everything is no easy task! Cal is able to stay on top of it all while letting his quirky, fun, light-hearted spirit shine through! He hasn't been with us long, but we hope he'll stick around!

Photo Booth Fun
We had so much fun and got some great snaps in the photo booth! This will be an absolute must-have at our company parties from now on! Check out the full gallery on our Facebook Page
Tell us a little about your project...
Don't be afraid to tell us about your timeline and budget. We are straightforward about our products and pricing and knowing where you are coming from helps us hit the target.