The Importance of Having Our AP Team from North Carolina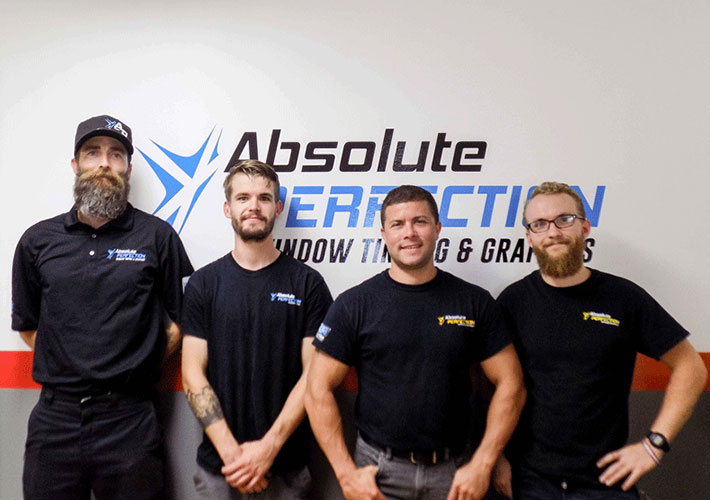 Who We Are: Meet the Absolute Perfection Team
We're dedicated to providing a high level of service and making a positive impact on the community. We want to assure our customers that when they come to us, they feel like family. That's why it became even more important for us to have the entire shop run by people were born and raised in North Carolina. It's extremely important to us that North Carolinians realize our dedication to this area and to providing the best possible service to our customers.
The Importance of Having Absolute Perfection's Team from North Carolina
One of the beautiful things about being a North Carolinian is that the culture of our area is extremely warm. We'd like to frequent shops and businesses that are more concerned about our wellbeing and our wants as a consumer rather than their own financial gain. Absolute Perfection loves these core values as we understand what makes this area so special. Therefore, we'd like to reciprocate that by making sure we build bonds and relationships with the people within this area and they know that they can count on us as a trustworthy neighbor.
The AP Team Feels Like Family
We couldn't be more fortunate than to having Kevin, Nelson, and Brian as our leading roles in North Carolina. They're established, progressive, vibrant beings that go above and beyond to make sure that they're using their talents and passion to make sure that anybody that frequents our business can feel like they're apart of our AP family. It brought us such great pleasure to read the amazing online reviews and visual testimonials of what the team has been able to accomplish in this area. The importance of having this type of presence is so immensely powerful because Kevin, Nelson, and Brian are so in tune with what their customers needs are and how to execute those desires, exceeding all expectations.
If ever you're apart of the North Carolina community and are in need of Window Tinting on residential, commercial or automotive surfaces, our family here at AP welcomes you and will do our part in making sure all of your needs, concerns and feedback will be optimized. If you're interested in Window Tinting or Applied Graphics of residential, commercial or automotive surfaces, please click here to learn more.
Tell us a little about your project...
Don't be afraid to tell us about your timeline and budget. We are straightforward about our products and pricing and knowing where you are coming from helps us hit the target.