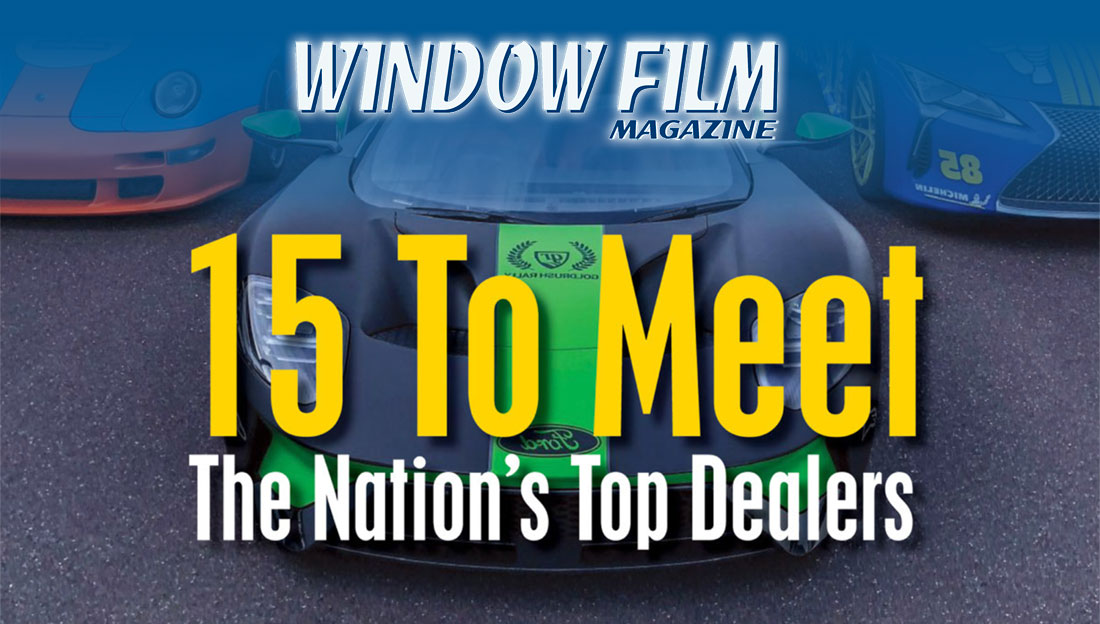 AP Tinting one of "Top 15 to Emulate" in Window Film Magazine
Did you know family-owned businesses dominate the U.S. economy?
That's right, family-owned businesses create nearly 78% of all new jobs in the United States. 60% of the total workforce is employed by family-owned businesses. What is the secret to their success? Sifting through the multitudes is impossible, even for the most dedicated researcher. However, when a business is an industry leader, it's much easier to get down to the nitty-gritty. Window Film Magazine annually recognizes leadership in the window tinting industry. It publishes the list of its top players in window film every September. They honor dealers for their contributions to the industry and for driving innovations.
Read on to learn more.
Leading the Business as a Family
What began as a three-person business out of mom and dad's garage is now an East of the Rockies powerhouse. Or at least that is the idea Bill Valway is working for. Bill works with his best friend, Tim Cooke, as Chief Operating Officer. They built a team with a small handful of smart, dedicated people. They now preside over a business that consistently makes the top 10 among its window film peers.
Research indicates that continued small group control is efficient. Management concentrates on maximizing resource utilization. They are able to apply a long-term perspective. They can allow for strategic positioning. And best of all, spend less time on human resources problems. Bill and his leadership team are able to drive their company's values forward. They think like entrepreneurs. Now in 7 states and growing, the company thrives through a sense of connection and family identity.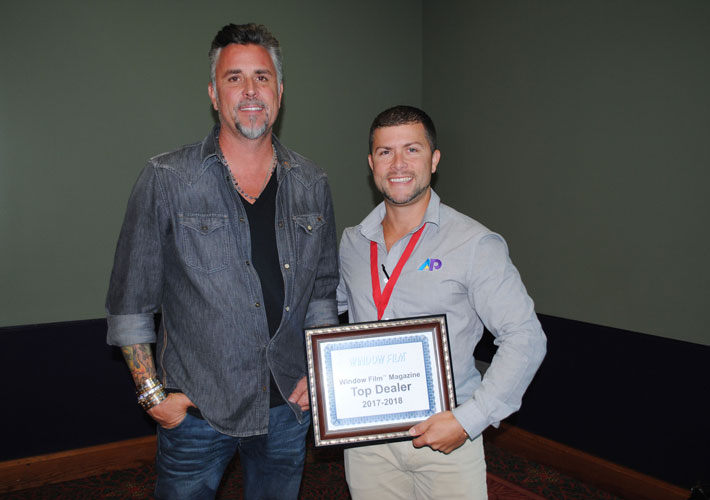 Not the First Time in Window Film Magazine Top 10
This year's list of honorees expanded from the top 10 to the top 15. However, AP Tinting makes a repeat to the top 10, leapfrogging from #7 to #4 this year. (Not the first repeat, either!) The list represents nearly $60 million in window film sales in 2017, an impressive number. To quote Mike Burke, one of the new honorees on the list, you make the list "…because of your passion, your skill (or artistry) and because of the people you work along with along the way."
AP Tinting is very proud of this repeat honor. It works hard to develop its passion for quality in its whole team. Climbing to the top in revenue and revenue growth requires lots of hard work.
Appreciating Clients
No honors would be possible without the loyal patronage of customers. Commercial clients depend on the wide variety of specialty films available and the knowledge that AP Tinting brings to the table. Window tint films reduce glare, increase energy efficiency, add privacy and more.
Clients like Bell West End Apartments let creativity shine. Custom printed UV decorative film lets in a controlled amount of light and allows for any design. Clients like Bell West End let the company explore new tools and formulate the right solution.
Baltimore County schools are cooler and more energy efficient thanks to the cost-effective application of reflective window films. Many schools do not have air conditioning and AP Tinting was able to apply know-how to help moderate classroom temperatures.
Evolving Business
Reaching the #4 spot of the top 15 is no accident. AP Tinting reports 77% year over year revenue growth, far and away the leader in 2017. Part of the growth is about adding capacity. New technology is always part of the plan for the leadership team. AP Tinting, AP Graphics, and AP Digital work together to bring the industry's newest innovations direct to the consumer.
To quote Founder and CEO Bill Valway, "In everything we do, we believe in always pursuing our craft with passion." This attitude starts from the top. The company started small and people grew into multiple hats. As the company matures, it embraces growth and change.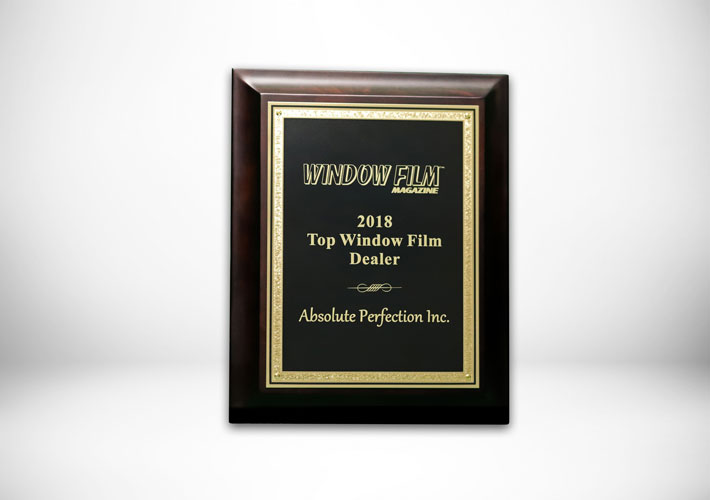 Window Film and More
Residential, commercial and automotive applications of window film are the heart of AP Tinting's business. However, as AP Tinting grows, custom printing, microcircuitry films, and window film paint are on the horizon. In fact, some of this technology is already here.
Color-change paint protection film is a reality, as are permanent coatings to make glass shatterproof or integrated films that are opaque or clear depending on an electrical charge.
Ongoing education for the sales force and installation professionals is one way the company distinguishes itself. With 28 outstanding employees, this sales powerhouse places a priority on its growing commercial accounts base.
Energy Savings Wizards with an Eye to Aesthetics
In addition to the work with Baltimore County schools and Bell West End apartments, AP Tinting is working with hospitals like The Cleveland Hospital to reduce energy consumption with UV window films. Window films also reduce the chances of infection in the ICU, replacing cloth curtains. Opaque coverings at eye level obscure views while allowing light through.
AP Tinting is a leader in providing decorative window films that provide privacy, light control, and security. In fact, CEO Bill Valway recently presented an industry panel on the subject. Window films dealers from all over attended the breakout session.
Proud of Our Success and Looking to the Future
AP Tinting holds 36 awards and certifications. But the company isn't resting on its laurels. It has an outstanding commitment to ongoing education and expansion.
As the company grows, leadership remains firmly focused on a culture of passion and skill. New technology, new applications, and new ideas are always at the forefront of the company's strategy. Of course, the #1 spot on the Window Film Magazine list is part of the goals.
Industry leadership is a responsibility that AP Tinting takes seriously, from top management down. Look to us for innovation, professionalism, and service that exceeds expectations. We couldn't do it without great clients like you.
For more information about window films and applications or for a quote, please contact us today.
Tell us a little about your project...
Don't be afraid to tell us about your timeline and budget. We are straightforward about our products and pricing and knowing where you are coming from helps us hit the target.