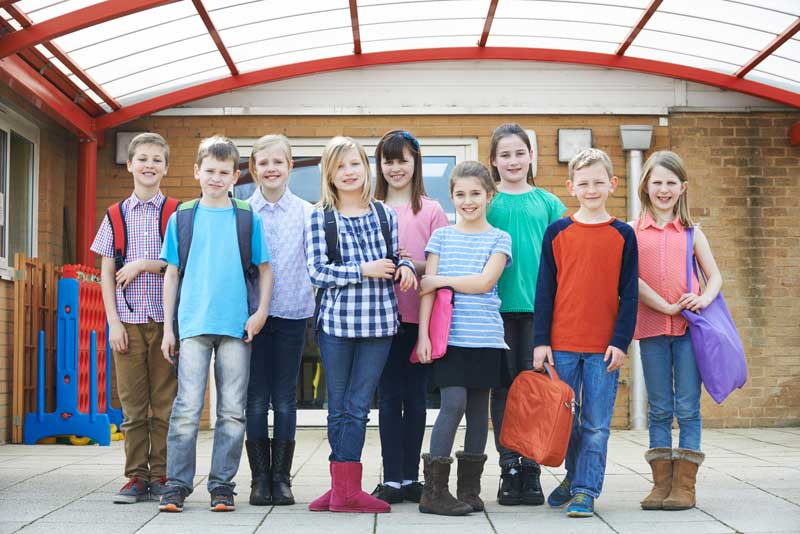 AP Tinting Helps Increase Safety At Carroll County Elementary Schools
In this world of escalating violence, particularly in schools, there's nothing a parent is more passionate about than the safety of their children. That's why AP Tinting is so proud to announce that it was recently awarded a contract to apply security glazing on every elementary school in Carroll County, Maryland.
Our schools are supposed to be a place we can drop our kids off at the beginning of the day and know they'll be safe until we pick them up. With security window film installed on all the ground floors and entrance doors of the 23 elementary schools in Carrol County, it adds one more layer of protection for the children.
Added Protection For Children
Thanks to the generous assistance of federal grants, AP Tinting will be installing Madico SafetyShield® 1500 window film using the Wet Glaze Anchoring System. The system works by absorbing the impact on the glass pane and dispersing the load across the window. This severely reduces the chances that the window will shatter and send glass projectiles into the room. The extra barrier extends the time it takes for an intruder to get through the window and gives police valuable time to respond.
Bill Valway, CEO of Absolute Perfection, Inc is especially motivated about this project. "We take pride in all of our work. However, projects like this give my team a special sense of satisfaction to know we are protecting children's lives." Bill understands first-hand a parent's concern about their children's safety while they are at school each day. His 6-year-old son, Bryson, attends one of the 23 elementary schools. He knows how important it is to get the job done right.
Absolute Perfection has many years' experience backed up by certifications from all the major manufacturers of safety, security and bomb blast mitigation films. We have completed many successful projects for multiple branches of the US government, as well as private and foreign entities. This project for Carrol County Elementary Schools will be one of our most rewarding so far.
For more information on Security Window Film, contact an AP tinting representative at (888) 481-7981 or click here to fill out a contact form.
Tell us a little about your project...
Don't be afraid to tell us about your timeline and budget. We are straightforward about our products and pricing and knowing where you are coming from helps us hit the target.