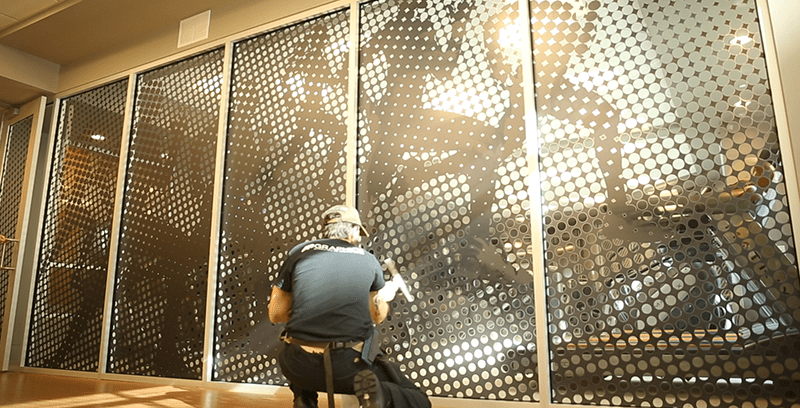 Custom UV Decorative Film – Bell West End Apartments
The Bell West End apartment complex in Durham, NC needed some privacy improvement for their public facility areas. The apartment building, which houses mainly Duke University students, needed more privacy without fully blocking their windows, or installing up shades. Decorative Window Film allows you to block as much or as little light as necessary, while adding texture, frost, and other modern designs.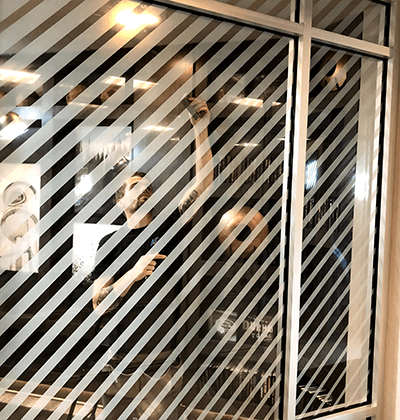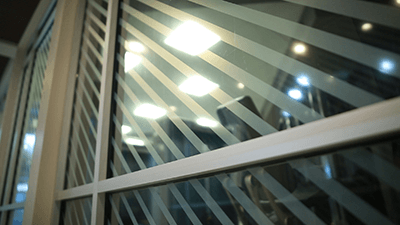 Design Consultation
We met with the Bell West End management to figure out what exactly they had in mind. After our consultation, we decided on an athletic themed design for their gym and yoga area, with a custom film for the offices. The Texturized 3M 8150 film restricts a bit of direct sight, while establishing a modern design in the room. Decorative film is offered in near unlimited Frosted designs for Distraction Banding and other glass needs.
Custom Design
The other project we completed was decorative distraction banding for their offices. For this we crafted a Custom UV Decorative Film with our designers and applied it on over 50 windows.
This film includes a diagonal design that diminishes as it runs along to the corner of the window. We were trusted due to our ability to create custom Design, Print, & Install all in-house independently. Our 3M Certified team is capable of any size job.
High Quality Print
This was a unique job because it allowed us to craft a new design, personal to this client, and print it on our HP 550 Flat Bed vinyl printer. We're one of the few graphic printing shops in the nation to have access to a printer of this level of quality. We can print on nearly any material, in any size, texture, and color. We are also able to customize every detail of a vinyl install, and have it installed by our 3M certified team in a timely fashion.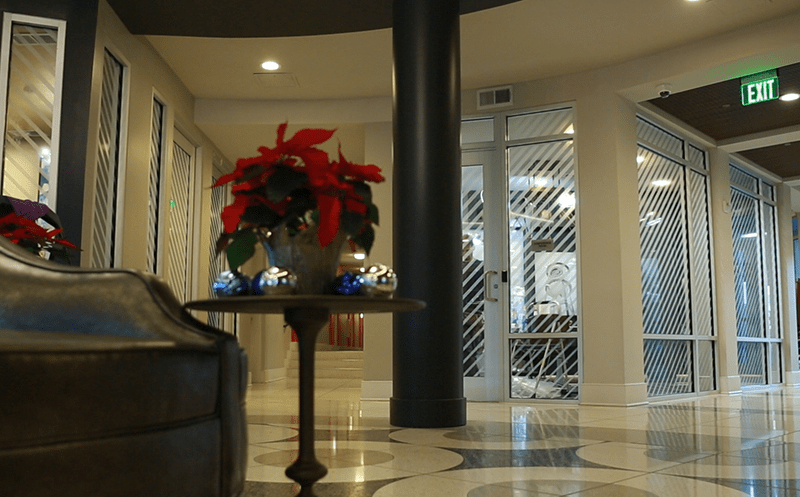 Tell us a little about your project...
Don't be afraid to tell us about your timeline and budget. We are straightforward about our products and pricing and knowing where you are coming from helps us hit the target.