Best Automotive Window Tint in 2023
Planning on tinting your vehicle? Looking into the best brands available right now is a great place to begin. When it comes to the best vehicle window tint in 2023 there are a couple great options to go with, but they come in tiers. Here's all you need to know about the best automotive window tint in 2023.
How we determined the best automotive window tint in 2023.
When attempting to compare brands of window tint, there's something very important to note—any of the brands you see here are going to be perfect for anyone's needs. From a technical standpoint, the differences between films are small, so you may not be able to tell the difference. That said, there are some differences worth highlighting. Here are the main differences between ceramic tints (top of the line) in 2023.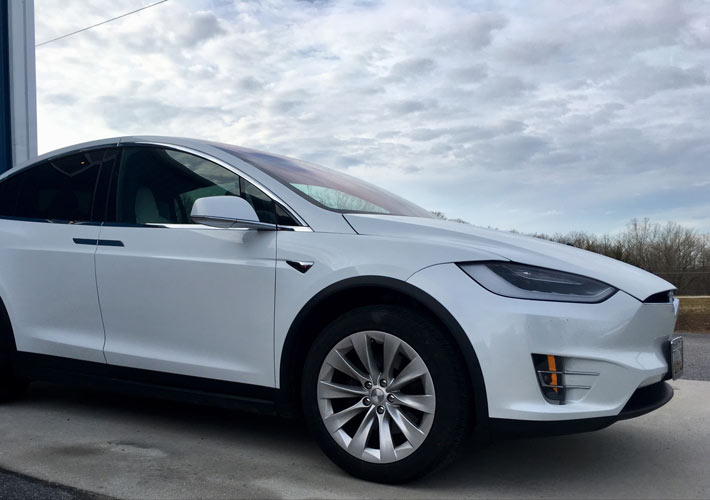 LLumar FormulaOne Stratos Window Tint
LLumar is a leading brand in the automotive tint industry. In fact, if you ask most automotive enthusiasts, FormulaOne is the most tried and tested automotive tint brand. ForumlaOne has a certified network of installers, a lifetime warranty, common tint % levels, and specifications that meet or exceed the competition in all technical categories.
Here are the FormulaOne window tint technical specifications. 
3M Crystalline Window Tint
The 3M brand of automotive window tint is a well-known name in the industry. 3M has its own network of certified installers, as well as a high-performing ceramic window film called Crystalline. Crystalline window film boasts the best levels of total solar energy rejected (TSER), but we're talking about a difference of 1-2%. 3M is also a thicker film, which makes it a little more difficult for inexperienced installers which (in general) means installation can be a little more costly.
Here are the 3M Crystalline window tint technical specifications. 
Hüper Optik i3 Ceramic Window Tint
Much like FormulaOne and 3M, Hüper Optik offers their own nanoceramic window tint. Their line of window films offers another marginal boost of TSER above 3M (1-2%) with another boost in price. This type of window film is not as commonly used here in the United States (German made) but does offer the highest levels of technical specifications with regards to heat reduction.
Here are the Hüper Optik window tint technical specifications.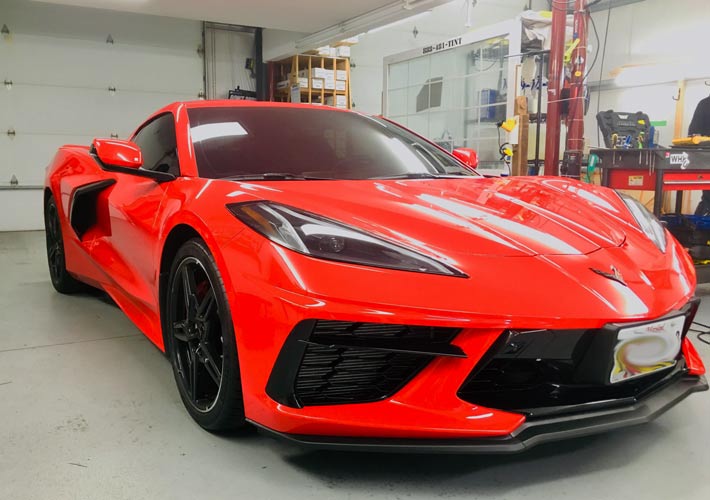 Which Automotive Window Film is the Best in 2023?
Ultimately, this answer will depend on your personal preferences and budget. That said, after weighing all the pros and cons of each automotive window film, we believe LLumar FormulaOne window tint is the best on the market. Here's why FormulaOne is our pick for best automotive tint in 2023…
The Tried and Tested Brand of Auto Tint
FormulaOne just has a lot more diehard fans—check the auto forums. This doesn't make this the best brand in automotive window film on its own, but it does mean something. Most of the customer reviews we read in writing this piece mentioned long-term durability, the overall color and look of the film, and the heat rejection they felt while sitting within their vehicles.
Established Network of Installers
LLumar's FormulaOne window film has an established network of certified installers. Certified installers install window tint to the highest standards passed down by LLumar. Not only does this mean an unbeatable installation, it also means a lifetime warranty. This warranty is also nationwide and transferrable—so with such a large network you'll be able to get help anywhere in the United States.
Llumar Comes in the 'Normal' Shades of Tint
LLumar's FormulaOne comes in more of the normal tint shades we see in the industry. What we mean by this is the VLT (the measurement used to determine a tint's darkness) is simply more aligned with the industry's norms: 15%, 25%, 30%, etc. Whereas 3M's tint shades come in 20, 40, 50, etc.
Why does this matter? With more options at the darker end of the spectrum, you can get closer to your desired look for your vehicle. It also means you can get your windows closer to the legal limit. So, if you're interested in the darkest you can tint your windows in Maryland FormulaOne will be able to get you there.
Your Maryland Automotive Tinting Company
Looking to get your vehicle tinted? AP Tinting is the leading window tinting company in Maryland. We specialize in all types of window tinting from office window films and home window tinting to FormulaOne window tinting in Maryland. For help with comparing your various window tinting options, give us a call today!
Tell us a little about your project...
Don't be afraid to tell us about your timeline and budget. We are straightforward about our products and pricing and knowing where you are coming from helps us hit the target.