Bill Valway Featured in International Window Film Association Magazine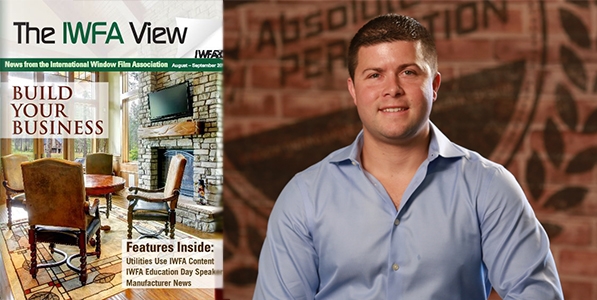 CEO of Absolute Perfection, Bill Valway, was featured in the August-September issue of the International Window Film Association (IWFA) magazine for his article on the dangers of factory tint. The article, "Does OEM Window Tint Do the Job in Protecting Drivers?" shines a light on how factory installed window tint does not protect against the UV rays that lead to skin cancer.
According to the Skin Cancer Foundation, approximately 2 million people are diagnosed with skin cancer every year with 74% of all non-invasive melanoma cases found on the driver's side of the body. The link between factory tint and skin cancer is real and definitely something that should be brought to consumer's attention.
Bill hopes that more people will consider adding UV protective window tint on all windows to decrease the statistics of skin cancer cases related to driving.
Interested in adding UV ray protection to your vehicle? Click here for a FREE Estimate!
Click here to read the original article featured on our blog.
If you would like to read the full article featured on page 8 in the IWFA Magazine, click here!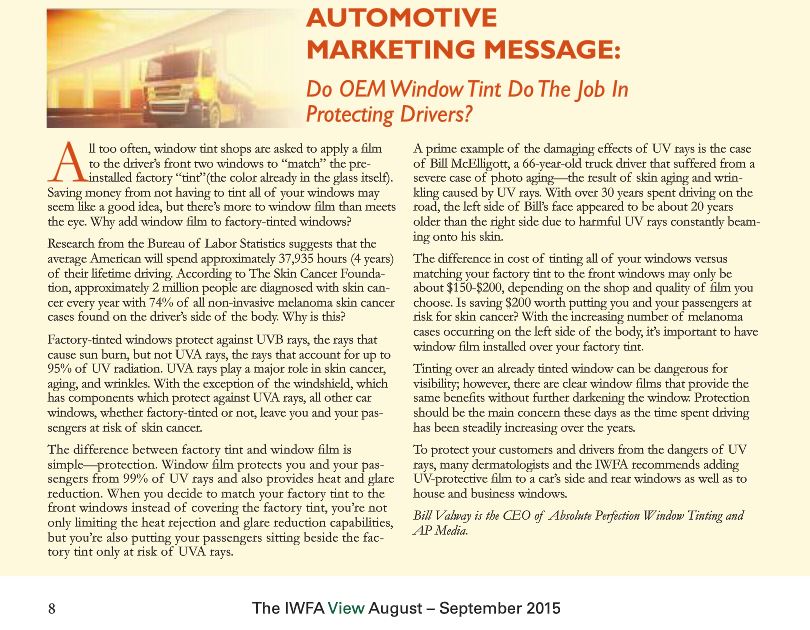 Tell us a little about your project...
Don't be afraid to tell us about your timeline and budget. We are straightforward about our products and pricing and knowing where you are coming from helps us hit the target.