Climate Controlled Facility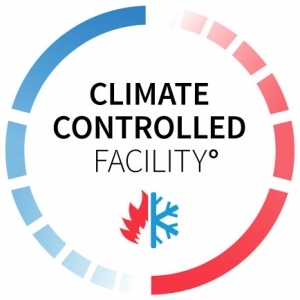 At Absolute Perfection, we try to perfect every aspect of our business even when it comes down to the design of our shop. The garage bay where all of the vehicles are wrapped and cars are tinted is a climate controlled facility that offers the best environment and ideal conditions for the work we do day in and day out.
Sealed Garage Doors
It's extremely important that while we're installing, there's no dust, dirt, or debris getting in between the adhesives and the surface of the vehicles. This is where the cleanliness of our shop and sealed garage doors come in. We're able to avoid the weather from outside and the pollen that likes to cling to vehicles.
Advanced HVAC System
Temperature is one of the most important factors in our shop. If the shop gets too hot or humid, the window film will not cooperate and will make the film even more difficult to install. Our HVAC system is a temperature controlled system that works to keep the shop at just the right temperature.
Feel free to take a virtual tour of our Climate Controlled Facility:
Tell us a little about your project...
Don't be afraid to tell us about your timeline and budget. We are straightforward about our products and pricing and knowing where you are coming from helps us hit the target.