Benefits of Using Window Film for Commercial Buildings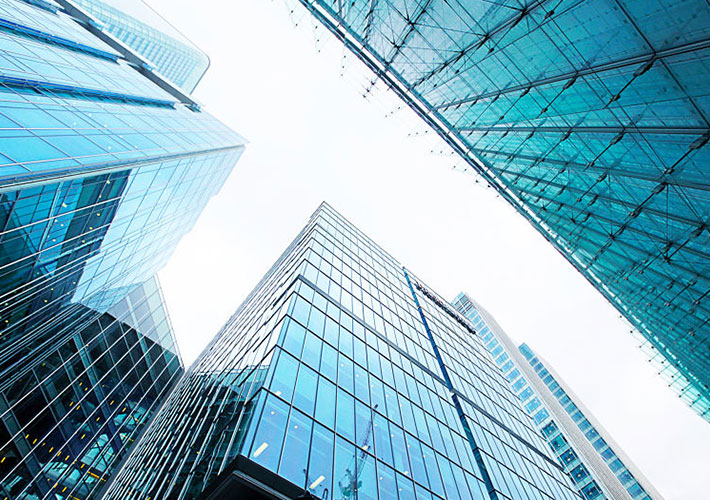 Benefits of Commercial Window Film
Absolute Perfection has dynamically changed the experience and outcome of window film for commercial spaces. Prior to our team finding solutions, window film was a process that some companies would be apprehensive of taking on simply because of the unattractive results of another poorly-installed window film. Absolute Perfection's team is thrilled that we've developed a system that has taken on new technological advancements that have positively influenced the window film experience. Now commercial buildings can receive a flawless install which will increase visual aesthetics, privacy and even afford a return on investment that can continue up to 20 years. Our team would like to welcome you into learning about Absolute Perfection Commercial Window Film Benefits.
Blocking Solar Heat Benefit
Did you know that one-third of an average building's cooling load is the result of solar heat gain through windows? That being said, the amount of energy it takes to cool a space, especially one of large space is exceedingly expensive. Commercial buildings that have windows are heated by sunlight that penetrate the windows. Absolute Perfection can install window film that'll reflect and absorb the heat instead, allowing temperatures inside to be more comfortable and making sure that the the space has an even temperature throughout the building. This decreases the amount of energy that HVAC systems have to use to keep rooms cool.
Blocking Glare
Another commercial window film benefit is the film's ability to block glare. A lot of commercial buildings include offices that usually have to deal with window glare from the amount of daylight penetrating through the window. Glare can affect eye straining, headaches, and create an uncomfortable environment. Glare typically reflects on surfaces such as office floors, counters, computer screens, televisions and other flat shiny surfaces. With our window film install this will no longer serve as a issue and our solution will provide a much more comfortable space. A carefully-planned window film project can reduce your energy bills by up to 30%.
Preventing Fading
Fading is also a problematic experience that people have within commercial buildings. Having ultraviolet (UV) light shining upon surfaces can cause flooring, furniture, drapes, carpets, photos, artworks and other important items to discolor or fade. Replacing these items or finding aftermath solutions to restore them can be extremely costly and it becomes more cost efficient to just protect them prior to allowing that to happen. Installing building window film can ease the stress of having to worry about fading and will protect valuables and the interior of buildings from fading.
Enhancing Privacy and Security
The lack of privacy is always one of the biggest concerns for commercial buildings both in terms of the interior and exterior of the building. Window films now are brilliantly designed to let in enough light to allow the room to be well lit but also block the view so that people on the exterior can't peer inside. This allows you to have a great view from inside and enjoy your privacy while feeling safer. This safety aspect doesn't just stop within privacy but this window film also can help a broken glass window stay together because of the adhesive that's on the film, this will prevent shards of glass from shattering everywhere. The combination of privacy and safety is great for any commercial building to help their employees feel well protected.
Enhancing Visual Aesthetic
Lastly, it's important that your commercial building maintains the best possible appearance. Absolute Perfection's office window film is extremely advanced and takes our skilled team to make sure that your building looks as clean and uniform as feasibly possible. We have a group of people that are incredibly talented at not only installing the window film, but also can help draft, design and apply patters, logos or business names on the window too. If you're a commercial business that also wants the benefits of increasing the visual dynamics of the building this is a cost efficient, highly recommended solution as these glass modification techniques can heighten the amount of traffic and attention that people have for the building.
Tell us a little about your project...
Don't be afraid to tell us about your timeline and budget. We are straightforward about our products and pricing and knowing where you are coming from helps us hit the target.