Commercial UV Window Film
Having plenty of natural light in your business, store or office is ideal for creating a bright, open space. However, unprotected windows expose you, your employees and your customers to harmful UV rays. At AP Tinting, we offer commercial UV film for windows to prevent sunlight from harming your health and valuables. 
Commercial UV Window Film
Like many workplaces, your establishment may have large windows and skylights. Natural light is generally good as it may improve performance and mood. In addition, natural light reduces the need for fluorescent lighting, which may lower your utility bill. 
Workers posted near untreated glass all day, however, may show more signs of aging, sun damage and other skin-related health problems as a result of constant exposure to UV rays. AP Tinting provides solar window film installation services to give you the best of both worlds — protecting your team from UV rays while enjoying all the benefits of natural light. 
Our other commercial film products include:
Benefits of UV-Blocking Window Film for Your Business
Excessive exposure to UV rays can result in skin cancer, which one in five Americans will develop in their lifetime. In addition to skin cancer, UV radiation can present problems like premature aging, immune suppression and cataracts. When you work with AP Tinting, we will carefully install commercial UV protection window film throughout your space.
This film will protect everyone against harmful UV rays and act as a 24/7 sunscreen in your establishment. Likewise, UV window film can also prevent your interior furniture, flooring, artwork and decor from fading or cracking due to overexposure to UV radiation.
Commercial UV film from AP Tinting offers many other benefits, including:
UV protection of up to 99%
Heat reduction of up to 75%
Energy savings of up to 50%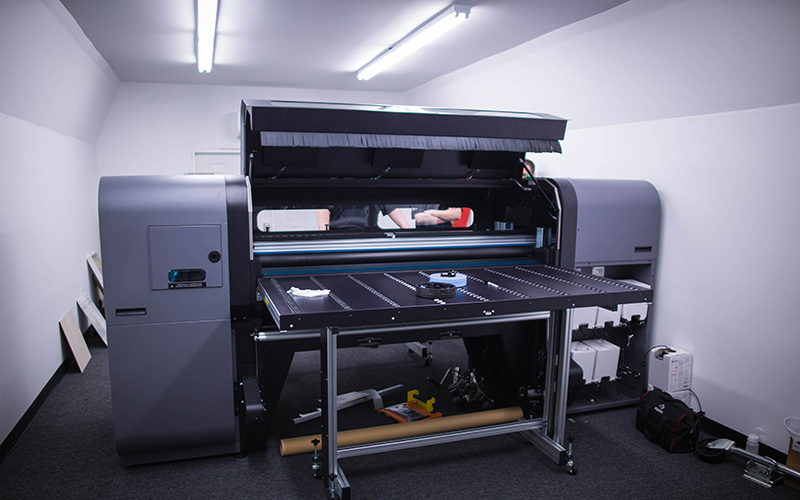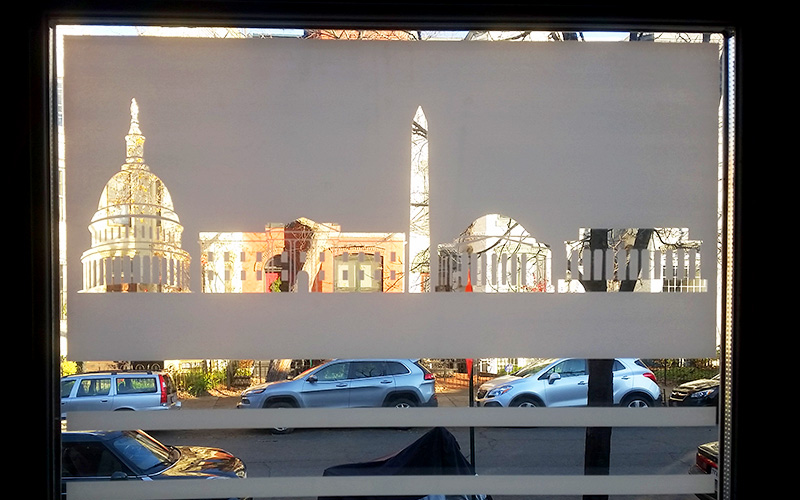 Why Choose AP Tinting?
Finding the right company to trust with your commercial space can be challenging. When you choose AP Tinting, you benefit from superior service and attention to detail from every member of our team. Our designers and installers are committed to providing you with a worry-free project from start to finish.
We will work with you to find a solution that meets your needs. AP Tinting is dedicated to exceeding our customer's expectations with our Warranty Protection Program. With a 15-year commercial warranty, your business is protected against any film issues, including:
Peeling
Fading
Bubbling
Cracking
Changing color
We also offer a five-year warranty for thermal stress breakage.
Request a Free Quote Today
Commercial UV window film allows you to maintain the look of a bright, open space while protecting you and your workers from sun damage. At AP Tinting, we know how important it is to balance style and functionality. Our UV-blocking window film makes it easy to keep the look and feel of your space the same while reducing the risk of overexposure to UV rays. Our window film can also help reduce interior heat and boost energy savings. Request a quote today to get started.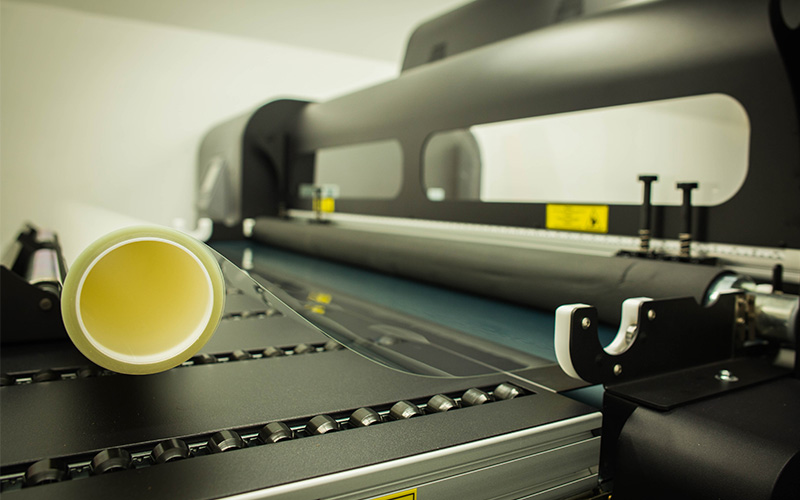 Some Recent Window Film Projects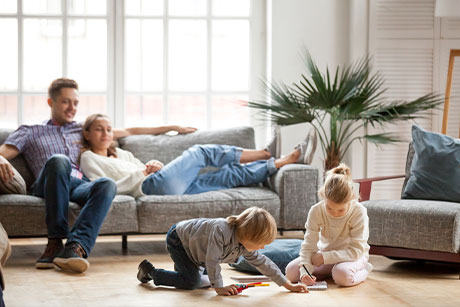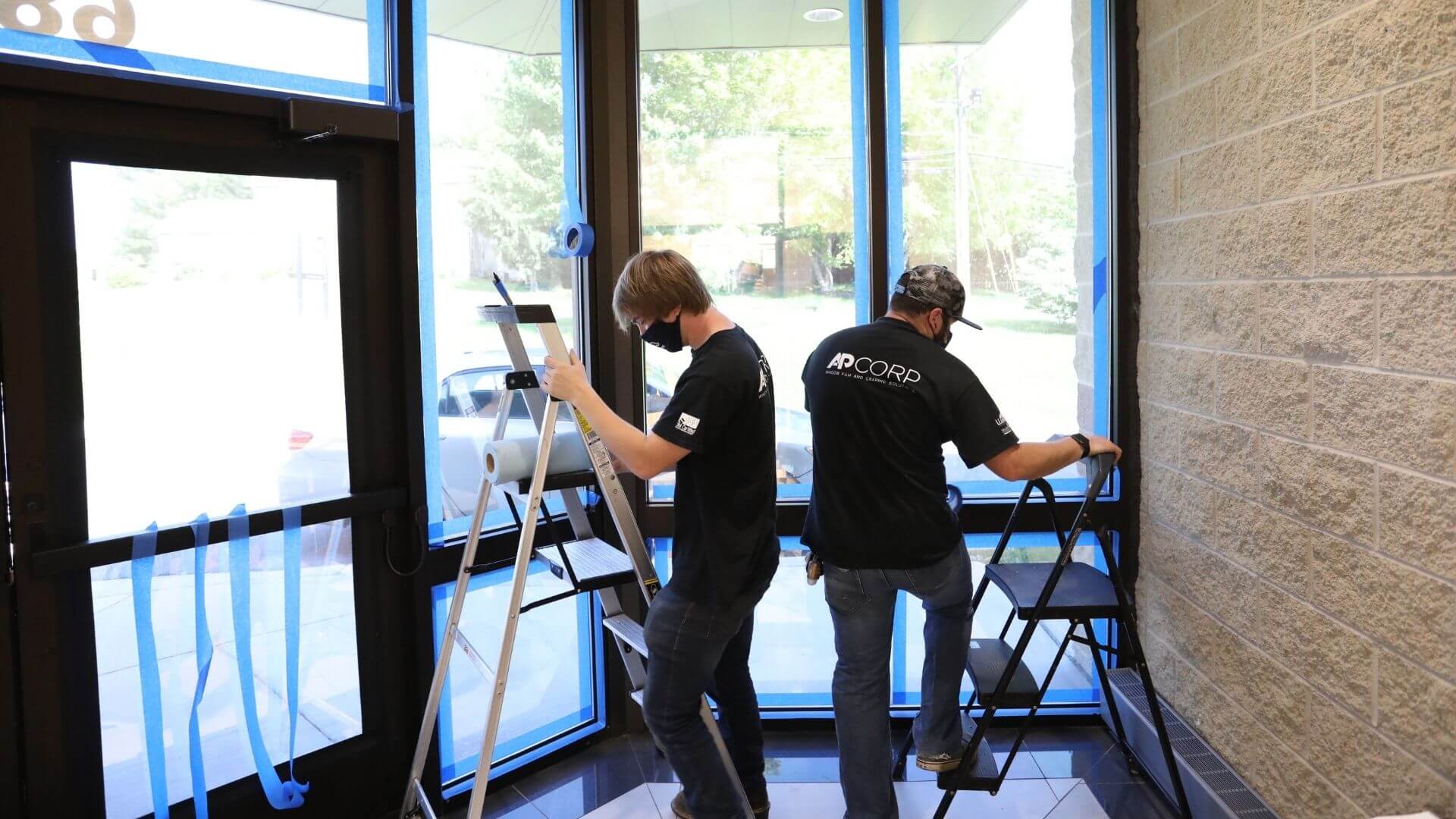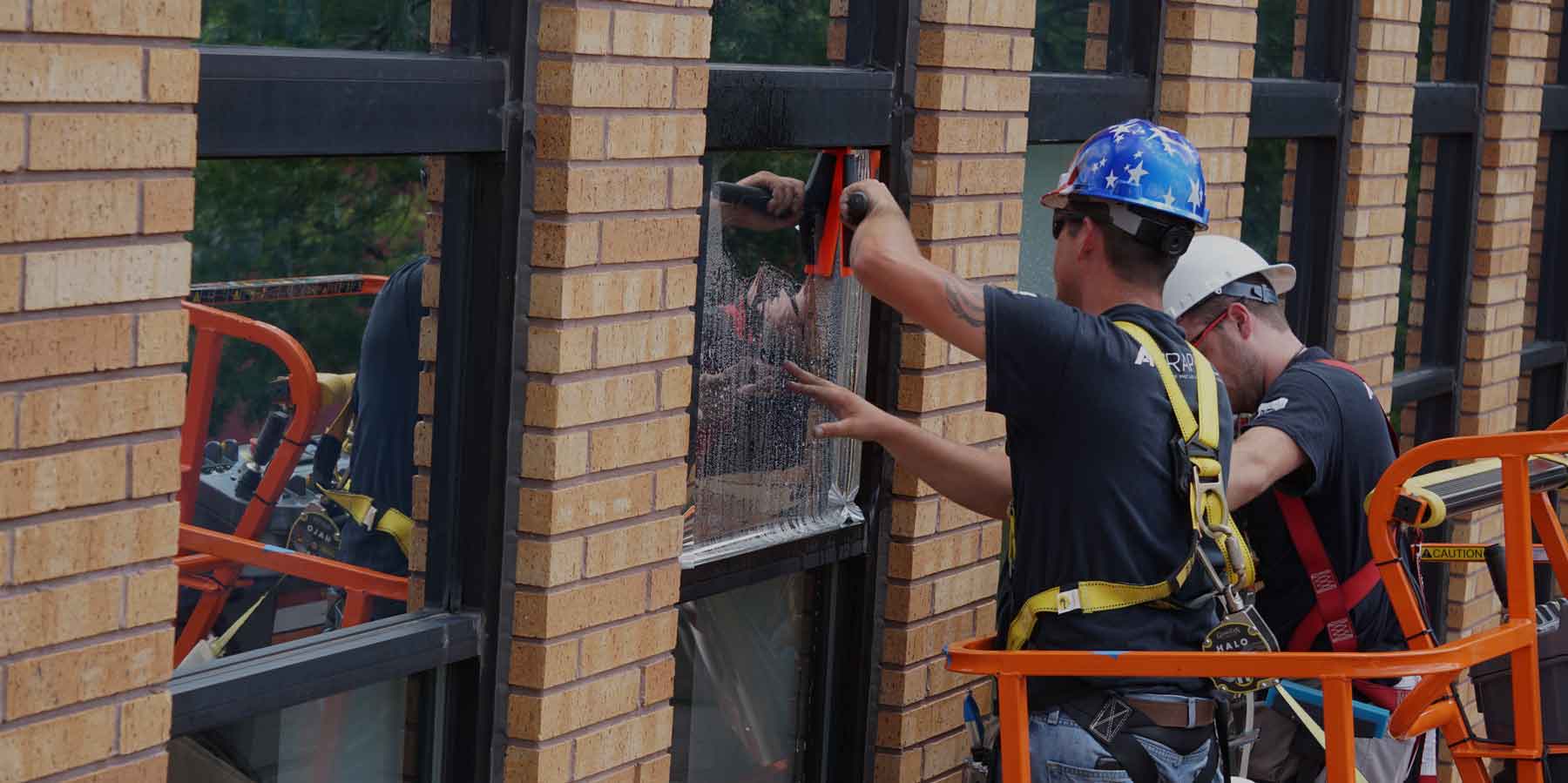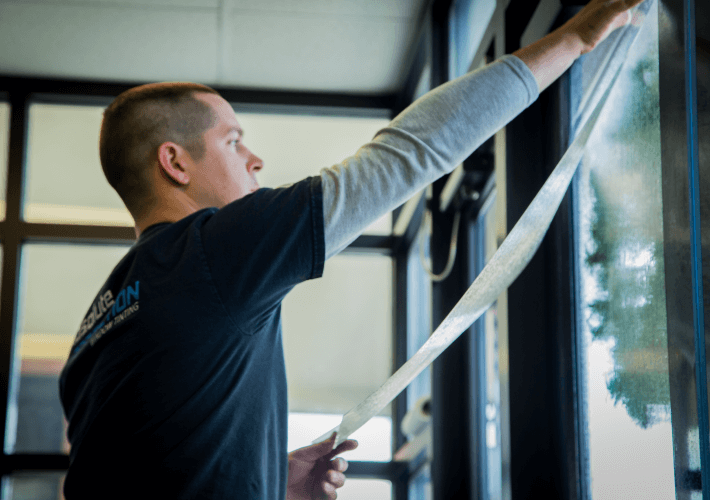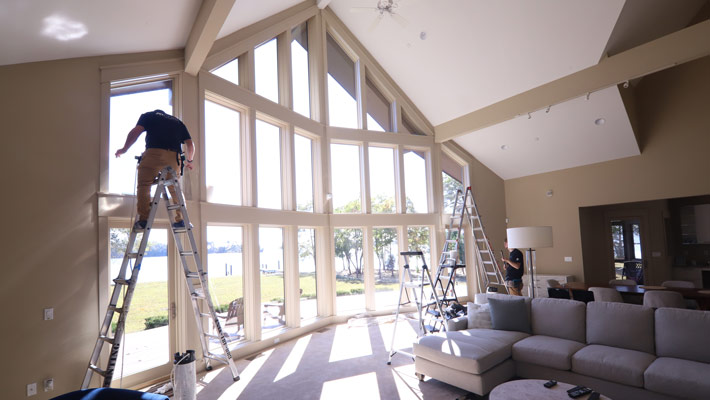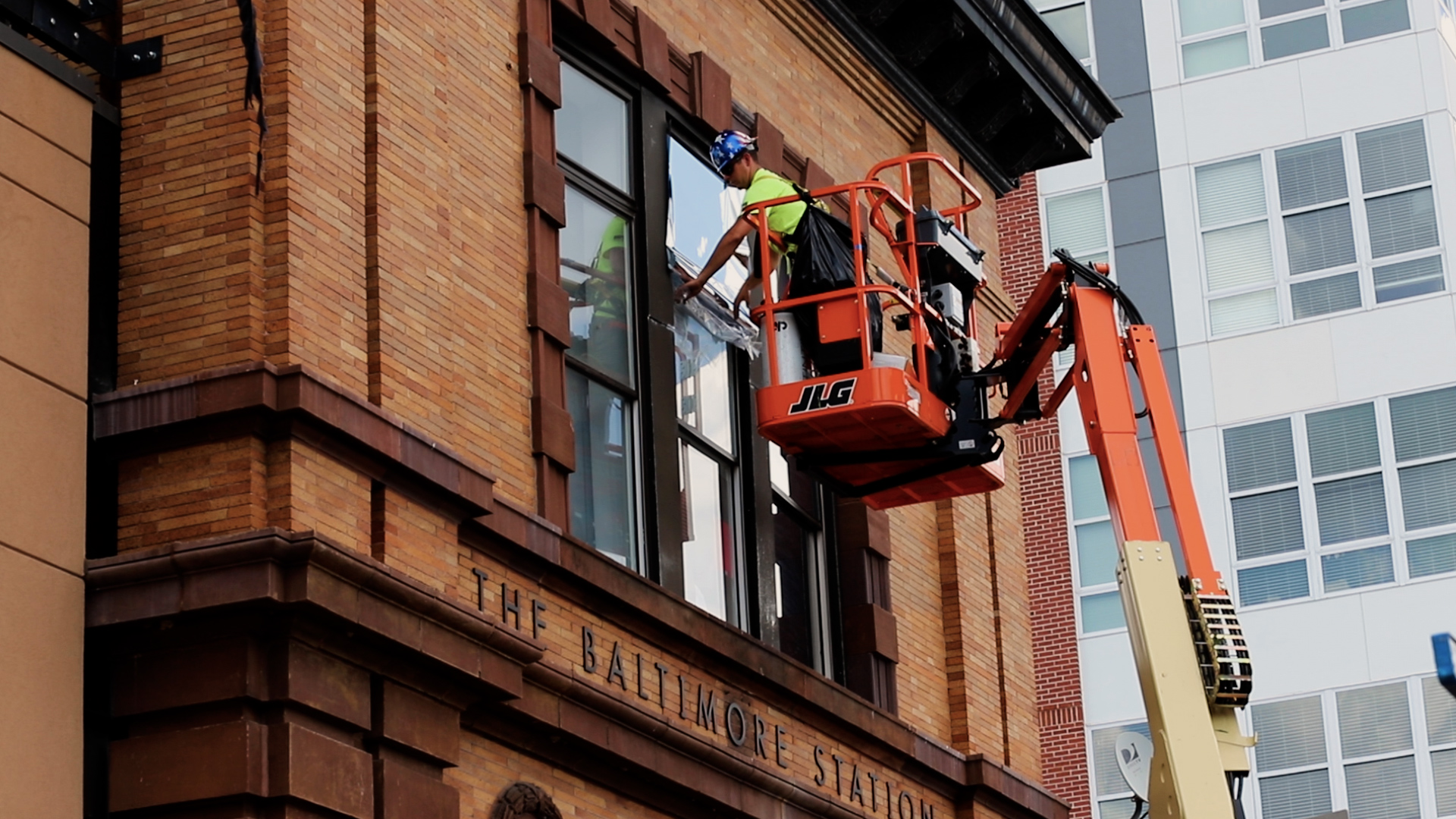 Tell us a little about your project…
Don't be afraid to tell us about your timeline and budget. We are straightforward about our products and pricing and knowing where you are coming from helps us hit the target.