DI-NOC Installation
DI-NOC architectural finishes have the flexibility and affordability to transform a room while meeting your budget. You can add DI-NOC to any surface, including walls, columns, tabletops, doors, and ceilings.
Transform a Room on a Budget
Not only is Di-Noc an affordable option for interior refinishing, but there's an endless amount of finishes to choose from. The unique DI-NOC designs offer the warmth of wood grain, sleek feel of metal, cool of natural stone and hundreds of other designs.
With DI-NOC, the possibilities are endless. Discover how the Minneapolis Hilton saved by using DI-NOC…
Over 700 finishes to choose from, including:
Carbon
Concrete
Fine Wood
High Gloss
Leather
Metallic
Rust
Sand
Silk
Solid Color
Stone
Weave
Wood Grain
Whiteboard Film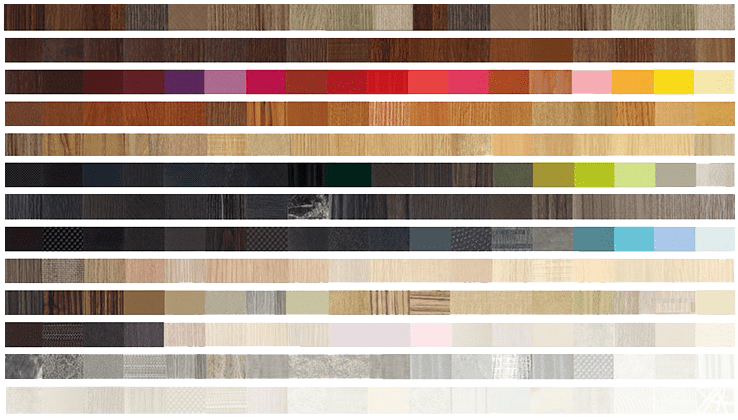 DI-NOC Durability
DI-NOC Architectural Film is the most unique and advanced film we've seen since Enerlogic Window Film (which contains actual gold). This film is durable, yet flexible enough to wrap virtually any surface. In a test against the elements, 3M Commercial Graphics put together some results so you can see just how durable it is…
To test its stain resistance qualities, each contaminant was left in contact with the film surface for 24 hours and removed using either water or mild detergent. Testing and results were conducted by 3M Commercial Graphics and may vary.
As you can see, DI-NOC can withstand the test of a wide range of contaminants.
3M Certified Installation
Absolute Perfection is home to Maryland and DC's only 3M Endorsed Architectural Graphics installers, Chris Fong and Tim Cooke. Chris and Tim flew out to 3M Commercial Graphic's Headquarters in Minnesota for a week-long training program.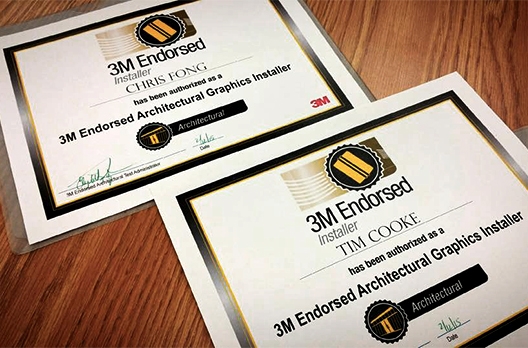 During their stay, Chris and Tim completed DI-NOC installations on a multitude of substrates, ranging from doors and desks to walls and cabinets. With regards to the experience, Chris said, "The idea of DI-NOC installation is to replace the exterior look of preexisting furniture and walls. We learned the many techniques that are used to perform a clean and long-lasting installation as well as the tools used and the differences in each type of film. "
Our installers were trained on the wide selection of DI-NOC specific tools that are needed to apply the unique film. "One tool in particular is the seam buster. Without this tool, a job that would take 1 hour would take 2," Tim explained.
Apart from testing on 10+ different substrates, they had to take a written exam as well, which tested their knowledge on all 700 DI-NOC films and the do's and don'ts of installing them. It's one thing being able to install DI-NOC, but it's another to know the necessary conditions of the substrate per each kind of DI-NOC. DI-NOC films are broken down into 9 different styles; each style is produced differently from the factory, requiring different handling and care.
If you're interested in DI-NOC installation for your home or business in Maryland, Washington DC, or Virginia, give AP Tinting a call at (888) 481-8468 or click here to contact us online! 
Get Your Free Quote Now!
Call AP Tinting at (410) 549-4285 or fill out a form for a free estimate.