How you present your business says a lot about your values and ambitions. Impress clients and win over customers by looking the part. AP Tinting offers a range of commercial wallcoverings and wallpaper to upgrade your commercial space. Find the right design and type of commercial wallcovering with AP Tinting.
Create Bold, Stunning Spaces
Incorporate dichroic films into your exterior walls, interior walls, shelving, countertops, glass features and anywhere else you might want to add a stunning array of colors. Using dichroic window film can provide the following benefits to those who want to use it:
Decoration: Dichroic film is made to radiate different hues and shades of color based on the intensity of light and the angle at which the light reflects off it, resulting in a unique and beautiful aesthetic.
UV protection: Dichroic film blocks up to 99% of harmful UV rays. Keep your furniture safe from sun damage by using dichroic window film.
Privacy: Protect your privacy by using dichroic film. This film obscures the view from outside but still allows light to pass through it, creating a one-way glass effect.
Energy efficient: Block heat in the summer while retaining it during the winter with dichroic window film.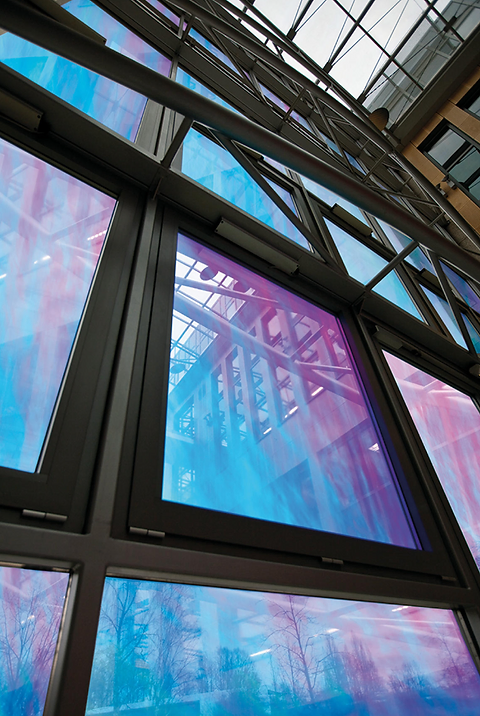 How Dichroic Window Film Works
Dichroic glass is made by adding a clear permanent adhesive with a color-changing film to a glass sheet. This adhesive laminates the surface of the glass with the dicro film, which provides its special reflective traits. It's a straightforward process we can use on any glass surface of your choosing.
This cost-effective customization enhances any surface it's applied to and is easy to maintain. All you need to do to clean it is wipe it with a damp cloth. The film is also scratch-resistant, keeping its reflective properties intact and looking great. It's the perfect choice for anyone looking to add a special decorative flare to a space.
Choose AP Tinting to Install Your Dichroic Film
If you want the best dichroic window and glass film installation and products, look no further than AP Tinting. We use 3M dichroic film to give you a scratch-resistant film that was designed for durability and flexibility.
With over 20 years of helping customers and delivering excellent service, you can trust that we'll help you capture the magic only this unique type of glass film can offer. When you choose AP Tinting, you can rest assured that our expert installers will do everything they can to give you the service you deserve.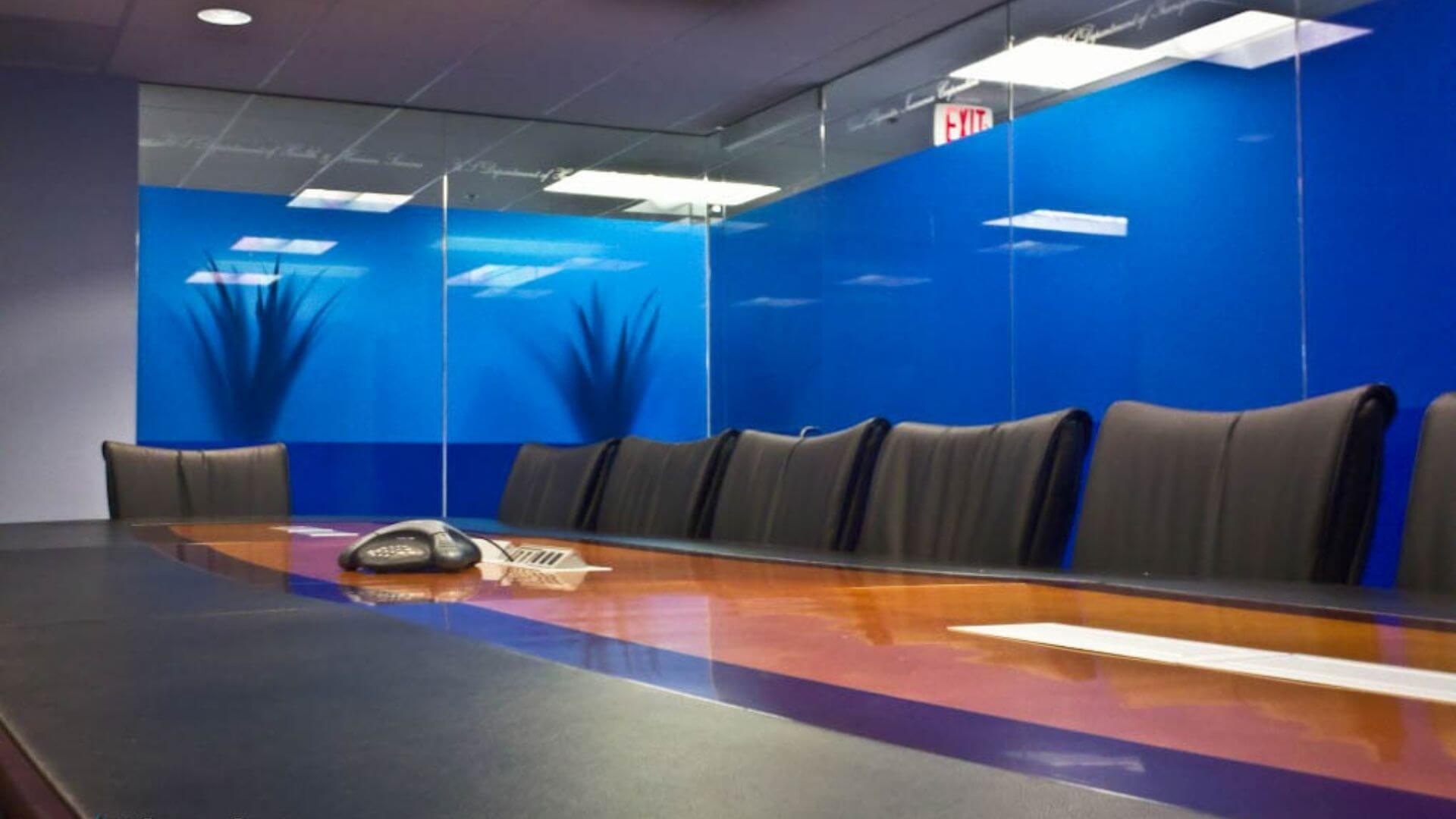 Request a Free Quote From AP Tinting Today
AP Tinting is eager to help you transform your glass surfaces into versatile and decorative features. Our professional team can install dichroic window films and much more for residential spaces in various service locations in Maryland, North Carolina and beyond. Request a free quote from us today to find out more about what we can do for you.