The Difference Between Privacy & Security Window Film
One of the biggest mix-ups we hear is in regards to privacy and security films. The misconception is in the difference between privacy and security window films. Some folks think security films provide privacy, while others believe privacy films offer window-reinforcing-security. The truth is that these two categories do have some overlap between each other, but they are different types of films by design.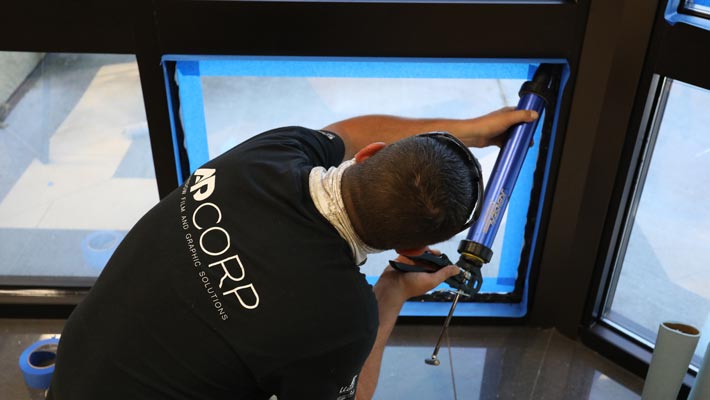 What's the Difference Between Privacy & Security Window Film?
Privacy and Security, these are two words that just go together. Being in a private environment, often means having security. Although, having security does not always mean having privacy. This same disconnect can apply to window film.
What Are You Securing?
When it comes to selecting the correct window film for your flat glass you need to ask yourself, "Why do I want window film?" or "What am I trying to secure?"
For example, you are a Subway franchisee and you're installing a brand-new sneeze guard. You may be required by the county to install (shatterproof) window film to mitigate human spit and glass shards from being introduced at a place of food prep. In this case you you are getting window film for food safety. You are also trying to avoid having any accidental bumps creating a major concern if the window film were to shatter.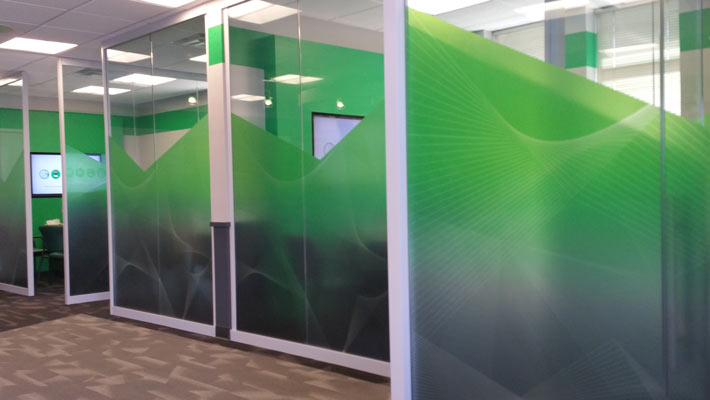 What Are You Keeping Private?
When it comes to privacy window film, the name of the game is opacity. What is opacity? Opacity refers to an object's transparency, or simply put, how much visible light can pass through it. In the world of window film, opacity is measured in VLT (visible light transmission). The lower the VLT, the darker the window film.
Studies have shown that excess light inside your room can affect your mood as well as productivity. In this regard, being able to control your window's opacity can be beneficial for your mental health as well as your productivity.
It's About Thickness!
Security film comes in all sorts of material designs, some even utilize nanotechnology! But for the most part, when it comes to security window film, the thickness or 'tear resistance' of the material is what you are paying for. This thickness is measured in mil, where some of the most popular films are the 7 mil or 8 mil thicknesses.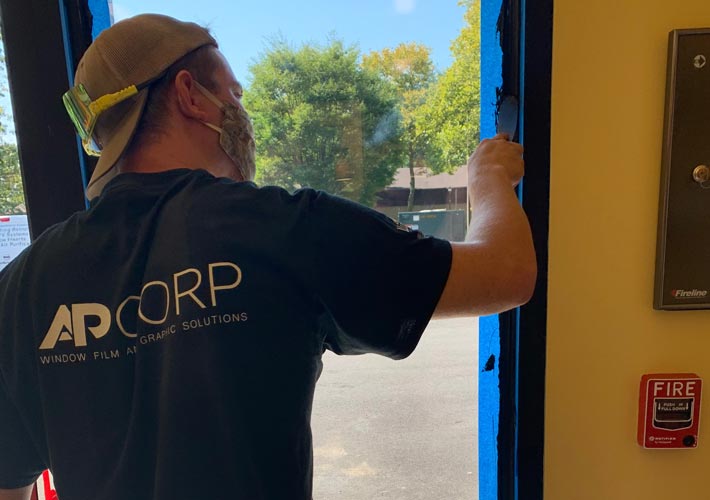 Others Benefits of Privacy & Security Window Film
While security window films and privacy window films have their primary benefit, they do much more. While each brand or specific type of security film offers its own set of benefits compared to others. That said, there are some general benefits of privacy & security window film which go beyond security and privacy.
Temperature Control
Security and privacy film can also be built with integrated tinting. This added protection stops solar heat in the summer while retaining warm air during the winter. These will reduce the strain on your HVAC system while saving you money with a lower energy bill.
UV protection
This uv filtering window film has technology which reduces the introduction of harmful, and sometimes cancer-causing, ultraviolet light from the sun. UV sun rays sit on the far left of the radiation spectrum and have an enormous amount of energy behind them. This highly intense light radiation is what causes sun burns on your skin and fades your home's furniture and flooring. Placing these in your home can help keep you and your loved ones safe from UV light.
AP Tinting is your Baltimore, MD Privacy & Security Window Film Company
For more information on security and privacy films, get in touch with us today! AP Tinting is your local Privacy & Security Window Film company in Baltimore, MD. We help businesses and homeowners with quality-first installations of a wide-variety of window film solutions.
Tell us a little about your project...
Don't be afraid to tell us about your timeline and budget. We are straightforward about our products and pricing and knowing where you are coming from helps us hit the target.