Etched Glass Vs. Decorative Film
Looking into getting some type of decorative glass for your home or office? There are many different types of decorative glass and decorative window films available. But if you've narrowed down your choice to the look of etched glass, what path is the best forward? Should you pick decorative window films or real etched glass? Here we compare these two main options: etched glass vs. decorative window film.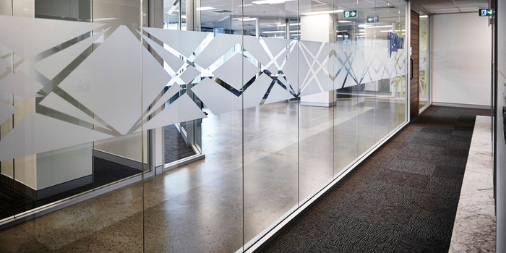 What is Glass Etching?
Glass etching, aka French embossing, is an antique technique developed in the mid-1800s. This technique is still widely adopted in both residential spaces, often on doors and kitchen windows or above a sink. It produces a unique look where the glass is whitened or 'etched' in a specific design leading to a classless, elegant look.
How is Glass Etching Produced?
Many techniques are used to achieve an etched surface in glass, whether for an artistic effect or simply to create a translucent surface. The most common of those being:
Acid Etching
Abrasive or Sand Blasting
Frost Etching
Mold Etching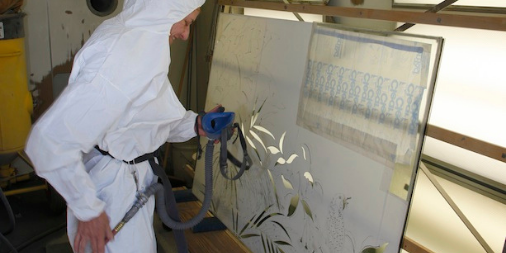 Why do People choose Glass Etching?
People choose glass etching for a variety of reasons. The most common reasons we hear from our customers are:
Enhancing a small section of glass
Creating feature walls or glass partitions
Enriching doors and windows
Heightening the look of shower or bath enclosures
To put it simply, etched glass just looks classy! So if someone is looking for this particular look, that is the most common reason they choose glass etching.
Problems with Glass Etching
With all of the unique benefits of glass etching, there are some pitfalls. For starters, glass etching is a bit of a lost art. So, you may have trouble finding someone to take on your glass project. Along these lines, glass etching is often made custom and cost a lot for the square footage you end up covering. So while you may want to cover a much larger surface area, pricing may restrict you to not achieving your ideal look.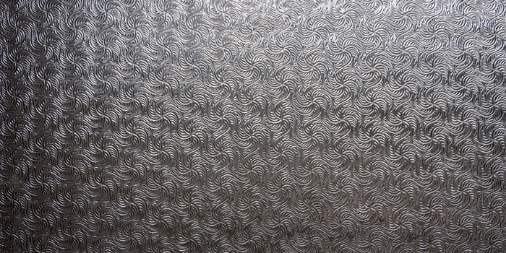 Why People Choose Decorative Window Film
Decorative window film has many practical applications. It can reduce heat and glare or provide privacy & security. But commonly, decorative window films are manufactured with some of these properties while also designed to be attractive to the eye. This makes this product the ideal way to achieve the look of etched glass without all the downsides of glass etching.
Exterior Decorative Window Film
Looking for an etched glass look for the exterior of your building. Window film can easily achieve this look! When decorative window film adheres to the outside of a building, inventive & colorful effects can be achieved. This often transforms the appearance of a commercial building into something truly unique!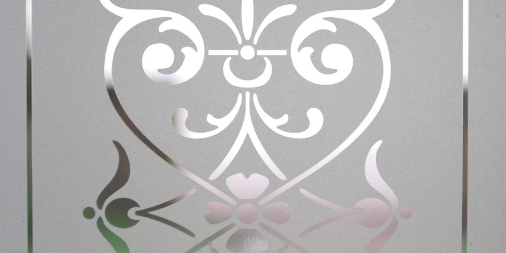 Interior Decorative Window Film
When it comes to selecting decorative window film, it all comes down to personal preference. "What color do you like?" "Do you like frosted glass?" "What about using it to brand your space?" Nearly any design is possible! Because when you've picked out your favorite design, it will feel unique and yours!
Privacy can have a dual application with decorative window films. Often, in an office setting, add opacity like frosting, color gradients, or any other type of patterned window film. These are usually at eye level, within hallways and board rooms, to dissuade those walking by too peer in.
AP Tinting is your Baltimore, MD Decorative Window Film Company
For more information on our decorative window treatment films, please reach out to us today! AP Tinting is your local decorative window film company in Baltimore, MD. We help businesses and homeowners with quality-first installations of a wide variety of window film solutions.
Tell us a little about your project...
Don't be afraid to tell us about your timeline and budget. We are straightforward about our products and pricing and knowing where you are coming from helps us hit the target.