How to Get a Maryland Tint Waiver
In the state of Maryland, it is possible to bypass tint laws. Commonly, this right is reserved to those people who have a medical condition where a darker level of tint provides a medical benefit. This tint waiver, aka a tint exemption waiver, is a written certification completed by a vehicle owner's doctor and certified with the Maryland State Police. Below we will cover all you need to know about this tint exemption waiver.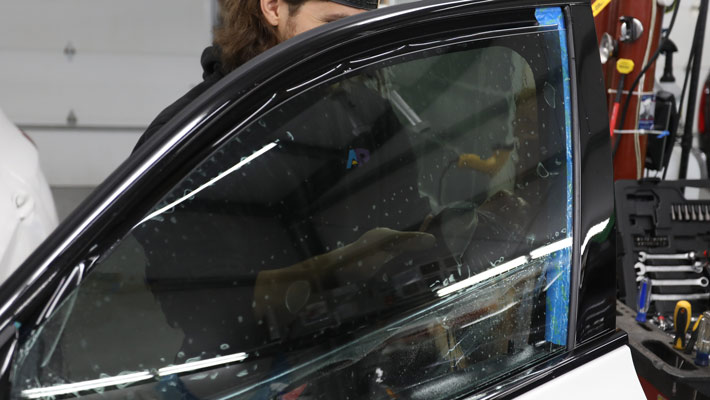 What is a Tint Waiver?
A tint waiver is medical exemption that allows your vehicle to have darker than legal window tint. The current Maryland tint law says the darkest you can tint vehicle front side mirrors is 35% VLT. The rear window and rear side windows much also be 35% VLT or greater on sedans or coupes. That said, owners of multipurpose vehicles (SUVs, vans, etc.) can tint rear windows as dark as they want.
With a tint waiver, you could tint any windows on any vehicle as dark as you like!
What Medical Conditions Qualify for a Tint Waiver in Maryland?
When it comes to tint waivers, the main reason a person has an exemption will be due to medical reasons. In reality, those people who have these conditions are already going to be aware of the medical tint exemptions available to them. Some of the medical exemptions we've heard of include, but are not limited to:
Skin cancer and pre-cancerous skin
Erythropoietic protoporphyria
Systemic lupus erythematosus
Xeroderma pigmentosum
Cockayne syndrome
Bloom syndrome
Solar urticaria
Albinism
Obviously, speak to your primary care physician or dermatologist to see if you quality. Medial exemptions for window tint are meant to help those people who genuinely need them. And at the end of the day, your doctor will be the one who has to sign for it.
Maryland Tint Waiver aka Tint Exemption Form
You can download the Maryland Tint Exemption Form at the Maryland State Police's website or the Maryland Department of Health's Website. The links to these forms can disappear or break often so we included a couple locations below. We would upload the form for you, but it's important you work with the most up-to-date forms:
This form, labeled the MSP ASED 23-04B (04-19) needs to be completed by your doctor and then mailed in to the address on the form.
What Will a Medical Tint Exemption Not Cover?
There are some situations where a tint waiver will not be applicable. For starters, you still cannot apply any tint to the windshield of your vehicle below the As1 line or the 5″ mark. Similarly, your tint cannot interfere with the proper usage of your vehicle's window functionality. Lastly, any type of sensitivity to bright lights which could be solved with protective sunglasses may not be eligible for a medical tint waiver in Maryland.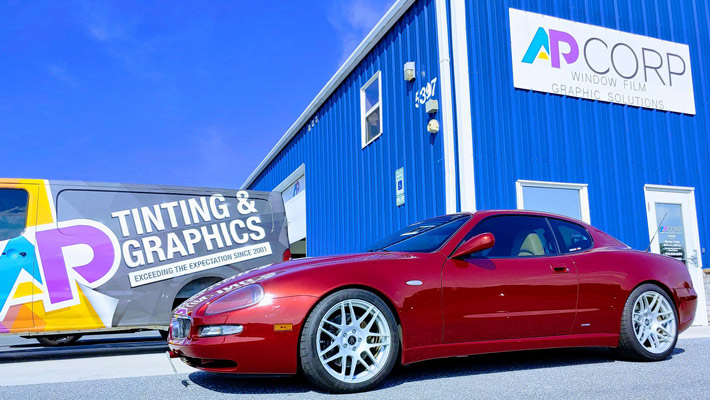 Your Expert Maryland Tinting Company
AP Tinting is the leading window tinting company in Maryland. Our window tinting solutions help customers achieve comfort in their vehicles, homes, or businesses with quality window films at a fair and honest price. For more information on automotive window tinting, or on the Maryland tint waiver, get in touch with us today!
Tell us a little about your project...
Don't be afraid to tell us about your timeline and budget. We are straightforward about our products and pricing and knowing where you are coming from helps us hit the target.