GL Communications Commercial Window Tint Project
In November of 2013, GL Communications in Gaithersburg, Maryland brought in Absolute Perfection Window Tinting to do an Energy Audit on their building. Little did they know they would be saving so much on window film and annual energy costs. AP Tinting teamed up with Pepco to write up a custom application for a window film rebate. For projects of this parameter, savings are significant and the application process can be lengthy. AP Tinting takes the stress of applications, gathering data, and running numbers off your hands. Once the application was approved, AP Tinting got started on the installation process. Check out the massive savings GL communications received.
Savings on Savings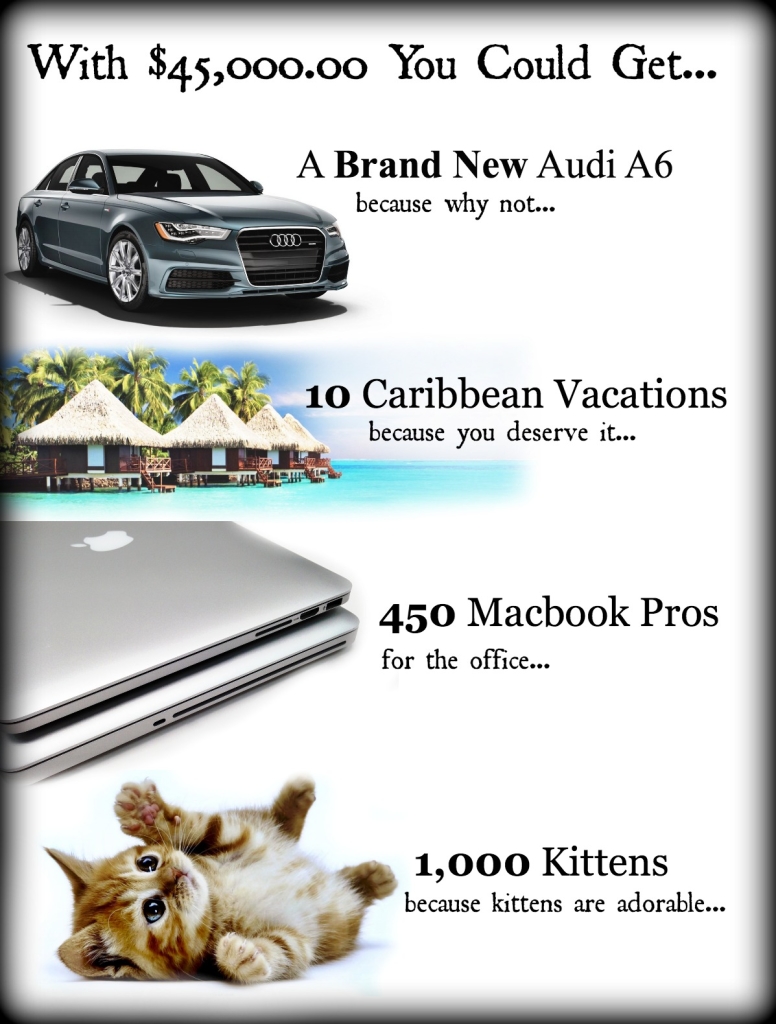 With approximately 9,000 square feet of window film installed, GL Communications received over $28,000.00 in rebates from Pepco! GL started saving 177,055 kilowatts a year, and with Pepco offering 16¢ per kilowatt saved in the first year, they also save $17,707.00 in energy costs annually in the first year. That's over $45,000.00 in savings in the first year alone! Do you know what you can get with $45,000.00? Just so you know…
You can get a Brand New Audi A6
10 Tropical Vacations in the Caribbean
450 Macbook Pros for the Office
OR 1,000 Kittens, because kittens are adorable…
Do you like the savings you see? Go green with Enerlogic Low-E Window Film and start saving money on energy bills! Click here to sign up for a FREE Energy Audit from AP Tinting!
Save Thousands Year-Round With Enerlogic
It's predicted that GL Communications will save over $300,000.00 in energy costs over the next 15 years! You see, unlike regular window film, which typically only saves you money in the summer, Enerlogic Film saves you money in the winter too! The solar repelling technology of Energlogic window film not only keeps the heat out during the summer, but it also keeps the cold out in the winter. Eastman did an estimate for GL Communications and AP Tinting and this is what they came across:
In the first year GL will save $17,707
In the 15th year, they will save $23,364
By installing Enerlogic Film, they will save $101,391.00 more than Standard Film in 15 years
Everyone knows how expensive heating and air condition bills can get; who wouldn't want a solution for extreme energy costs? Enerlogic introduces commercial business professionals to the cost efficient way to save money. Give us a call to see if you qualify to the Commercial Window Tint Rebate from Pepco and get a FREE Energy Audit!! Click here to contact us today!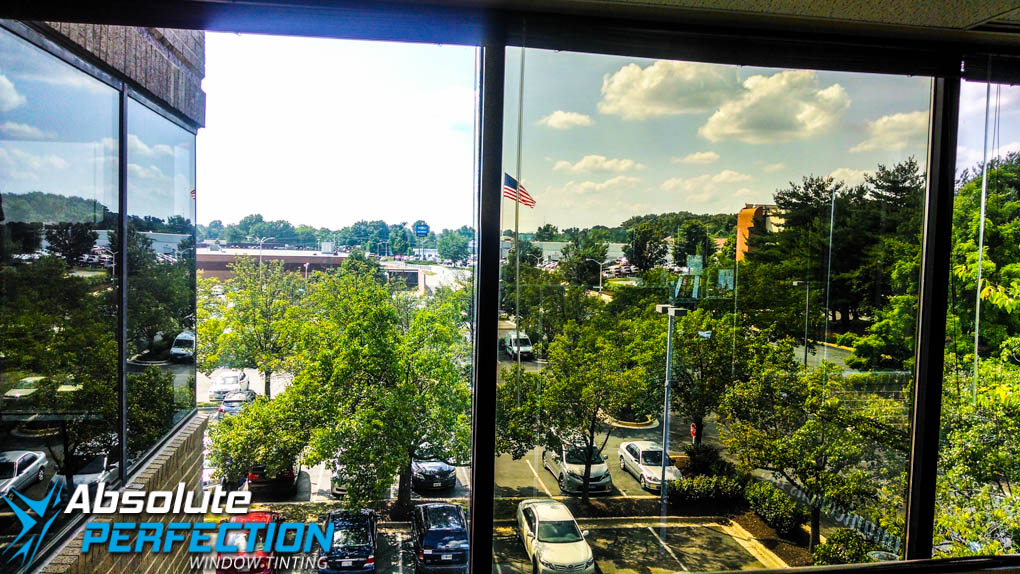 Tell us a little about your project...
Don't be afraid to tell us about your timeline and budget. We are straightforward about our products and pricing and knowing where you are coming from helps us hit the target.