Historical Wall Mural for Wilmington International Airport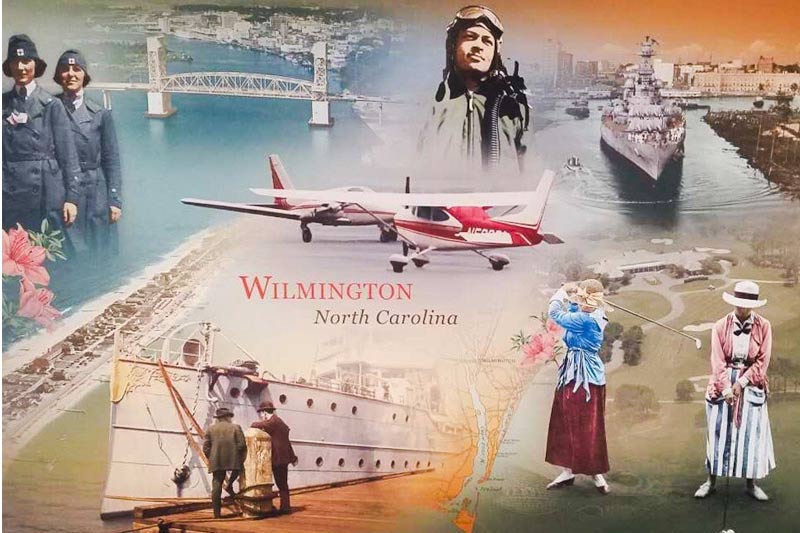 Absolute Perfection Window Tinting and Graphics is so unbelievably overjoyed to have used our craft to be apart of North Carolina's history. Our team has recently paired with Wells Fargo and installed a custom printed historical wall mural for the Wilmington International Airport.
This wall mural is the catalyst to make sure that visitors and locals alike understand the deep rooted history of which North Carolina possesses.This historical wall mural is inspiring because it captures a steam boat traveling down the Cape Fear River and the USS North Carolina. This community has such an enriching history and Absolute Perfection Window Tinting and Graphics is so proud to have had the opportunity to help motivate the preservation of their history.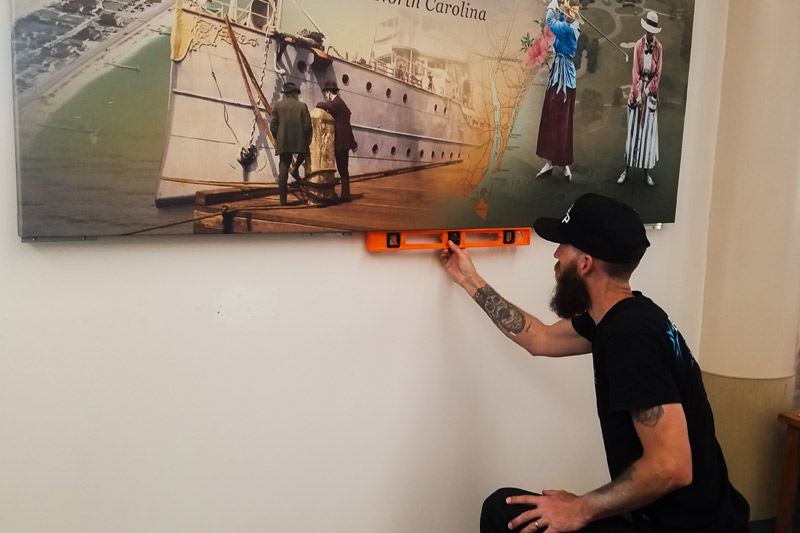 This project in essence is exactly what our company stands for. We happily use our passion to positively shape the world around us in ways that will hopefully transform things that are already good and making them significantly better. We love the fact that we can call attention to a piece of art that will influence this already vibrant community. Our company loves using visual aesthetics and our talents to help foster the community's growth.
We were even pleasantly humbled by WECT Channel 6 News' covering the unveiling of this event because it was gratifying knowing that our efforts were appreciated and the outcome was bigger than we could've ever imagined. Our team is constantly looking toward the future and focusing on striving for absolute perfection. We will carry this experience with us as we prepare for our future endeavors. We are humbly confident that this is just the beginning of an awe-inspiring journey.
Feel free to check out the WECT Channel 6 News video here: WECT CHANNEL 6 NEWS WALL MURAL VIDEO
For more information about custom designed wall murals CLICK HERE
Tell us a little about your project...
Don't be afraid to tell us about your timeline and budget. We are straightforward about our products and pricing and knowing where you are coming from helps us hit the target.