How Office Window Films Save Your Business Money
If you're the owner of an office building, it's time to consider tinting your windows. Commercial window film can offer many benefits over regular, clear glass, including blocking dangerous UV rays and lowering your energy costs. Read on to learn more about the benefits and disadvantages of commercial window film, as well as the steps you should take to get the best results from your new window tinting job.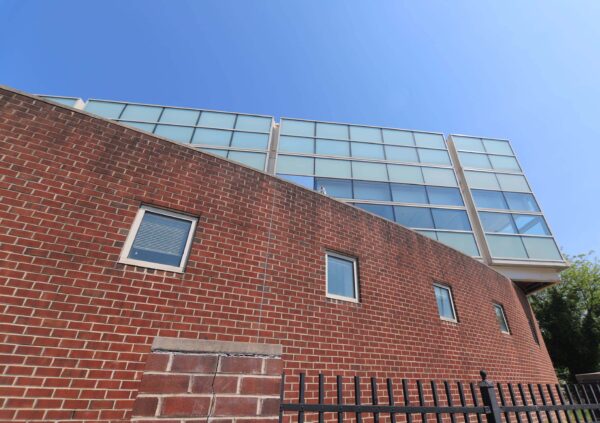 Ask Yourself…
Window tinting provides a number of benefits, but before you reach for your calculator, ask yourself these questions: Do I want my staff and customers to be safe from UV rays? Do I want to lower my energy costs by rejecting heat? Do I want to increase privacy while still being able to see out? AP Tinting can provide and install window film to address all of these concerns, individually or at the same time.
How Will Installing Office Window Film Save Me Money?
Office window tinting film rejects heat and lessens the load on your air conditioning system. It keeps your customers cool and lessens reduces the need for your AC and is a clear cost-saving measure. But do you know about the hidden benefit of installing window film in your office? It can help you harness the full potential of your staff.
A study from Cornell University found that temperatures around 77 degrees Fahrenheit are optimal for productivity. This same study found that lowering the temperate to 68 degrees reduced productivity by 54%. On the other hand, offices that are too hot can cause long-term health risks. Heat illnesses like heat exhaustion and heatstroke can resolve themselves quickly, but more serious exposures can leave them recovering for multiple days. Outside of the risk of illness, productivity decreases by 1% for every degree above 77.
You can imagine how frustrating the differences in productivity and accuracy are for both leaders and employees. Your employees lose valuable time at the office and your company loses misses every opportunity that employees could have created. Plus, it's a competitive job market out there. An employee who is consistently uncomfortable at work can move on to greener pastures.
Simply put, uncomfortable offices can cost a company hundreds of thousands, if not millions, of dollars in time and talent. But the good news is that you don't have to choose between lower energy costs and a comfortable work environment.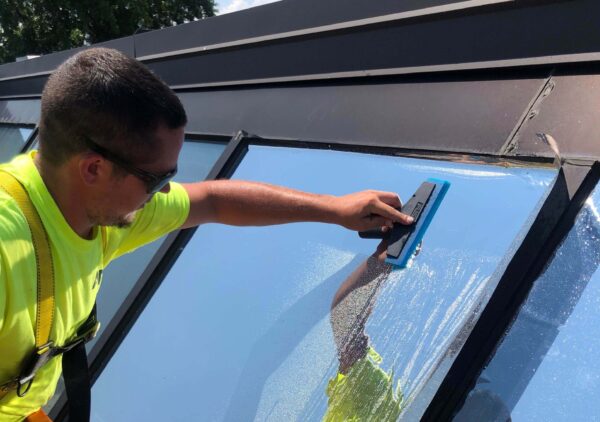 Is Office Window Film Easy to Install?
It's possible to tint your windows yourself, but doing so can be dangerous if you don't have experience in properly installing window film. Especially with tall buildings. Plus, it's much more efficient to let an expert install your window film for you.
If your building is located in the Maryland-Washington D.C.-Virginia area, AP Tinting's certified installation crew can install your new office window tinting film quickly with minimal disruption to your business. Whatever your office window tinting needs are, a solution is just one click away with AP Tinting.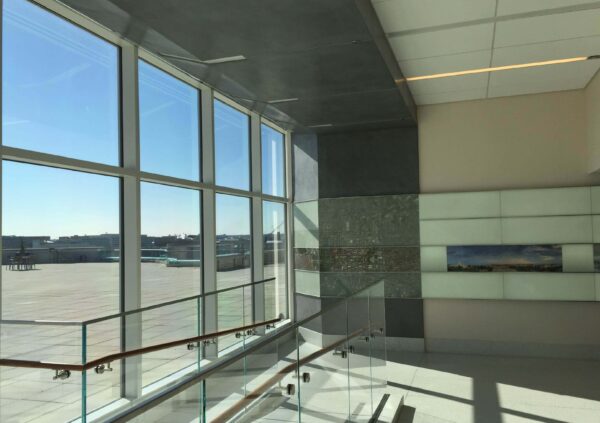 Who Can I Trust to Install Window Film in my Office?
AP Tinting is a commercial window tinting company serving customers in Maryland, Washington D.C., Pennsylvania, and Virginia. Our office window film solutions help businesses reduce their energy footprint, dramatically reduce energy bills, and create safe environments for their staff. Give us a call today for a free quote and site consultation!
Tell us a little about your project...
Don't be afraid to tell us about your timeline and budget. We are straightforward about our products and pricing and knowing where you are coming from helps us hit the target.