How to Properly Tint a Tesla
Of all the vehicle owners we talk to, Tesla owners are some of the most knowledgeable. After all, they love their vehicles and want to protect their investment. With this in mind, what does it take to properly tint a Tesla? How can a shop achieve the absolute best tint job for this unique type of vehicle? Here's all you need to know…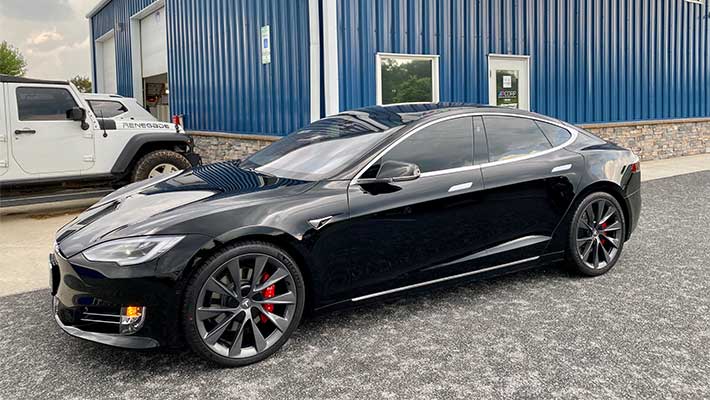 Never EVER Seam the Tint
Have you ever seen a Tesla with tint that has a seam through it? It looks super lazy. What causes this seam is using two pieces of tint to cover the extra-large glass of Teslas. Plenty of tint shops will not, or cannot, carry the larger rolls of tint required to tint the Model X windshield or a Model 3 rear glass. That's not an excuse though. A tint shop should never seam the tint on any vehicle, it's just wrong.
Only Use Ceramic Window Tint
Ceramic window tint is the best window tint you can get right now. When working on a Tesla, this is the type of tint you want to use 9 times out of 10. Compared to other window tints, which can contain signal-interfering metals, ceramic window tint guarantees zero signal interference. This means the technology built into a Tesla will be able to work as advertised. After all, this is one big reason you bought a Tesla.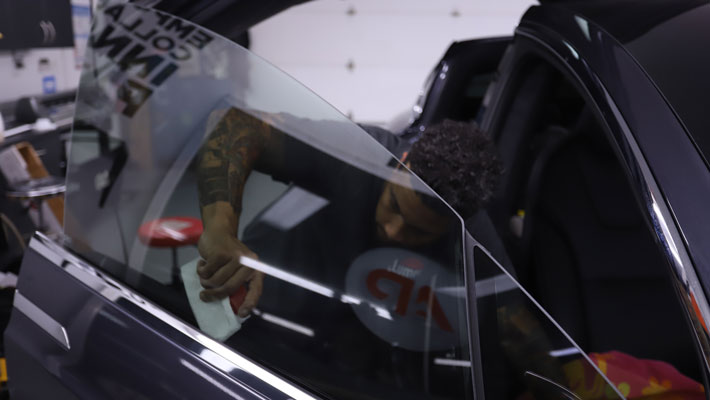 Transitional Window Films Don't Work
Believe it or not, one of the newest window film technologies won't work on all Tesla vehicles. Transitional window films need UV radiation to trigger their reaction. With many Tesla model installed with Lamisafe laminated glass; this will affect the transition. Lamisafe doesn't block all UV rays, but it does block some of the UV radiation which forces the transition to not be as drastic.
Not All of a Tesla's Windows Block UV Rays
Many Teslas already come with UV filtering technology. The problem is not EVERY window on every vehicle has this filtering technology. The Lamisafe laminated glass—used on roof glass and windshields—has UV filtering. The tempered glass side windows usually won't filter out UV rays. This makes them a great candidate for some Maryland Tesla window tinting.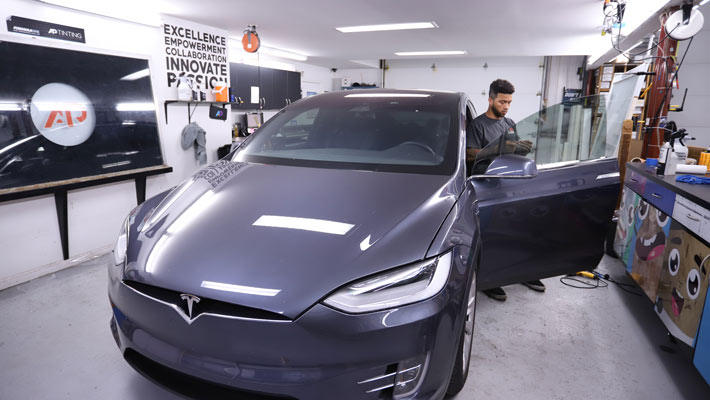 Your Maryland Tesla Window Tinting Experts
Here at AP Tinting, we've taken the time to research the unique needs of Teslas as well as listen to Tesla owners. The result? We are the highest rated Maryland Tesla window tinting company. We deliver the highest level of quality for all our Tesla customization options at fair and honest prices.
Tell us a little about your project...
Don't be afraid to tell us about your timeline and budget. We are straightforward about our products and pricing and knowing where you are coming from helps us hit the target.