Improve Your Quarantine with 

Residential 

Window Film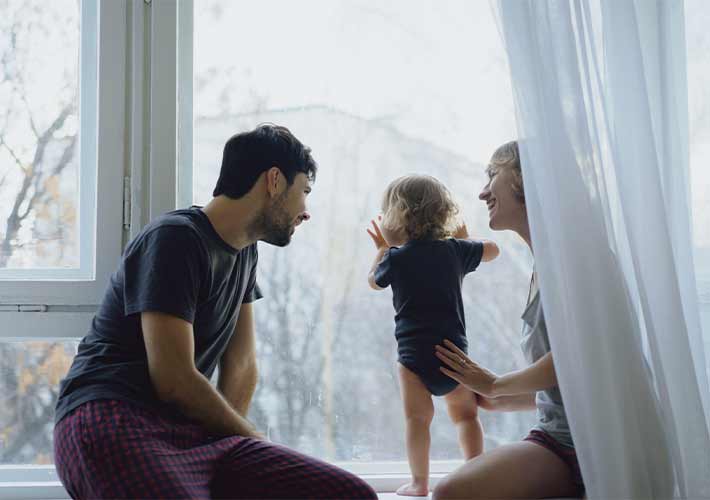 In spending more time at home, you'll start noticing certain things about your home you didn't before. The sounds of your neighborhood during the day, or the cross breeze your house enjoys in the afternoon. Or maybe it's the unbearable sun glare on your screen or how your office space overheats in the morning making it too uncomfortable to work. If you're experiencing more of the later, residential window film can help make your quarantine a little more enjoyable. 
What is Residential Window Film?
So first off, what exactly is residential window film? Residential window film is a thin piece of see-through material which is installed onto your existing windows. This film filters out sunlight providing a variety of differing benefits which ultimately leads to improved comfort.  
How 
Residential 
Window Film
 Make
s
 Working 
from
 Home more Comfortable
Window films make your home more comfortable in a variety of ways. Those benefits of residential window film include: 
Cut

 down on 

sun glare

.

 Sun glare reduction window films help to filter out that nasty glare from the sun. Whether it's a sharp ray of sunlight bouncing off the neighbor's windshield, or the 

glare on your 

TVs and computers

 during the day, 

window 

film fixes the problem.

B

lock

 out the heat

.

 Heat reduction window films 

filter out 

infrared radiation. This is the part of the sun's ray which causes your house to quickly heat up. 

Residential w

indow film 

cut

s

 out this 

heat,

 so you 

can enjoy every room in your home comfortably

.


Shield against UV rays.

 

UV ray filtering window films block our UV rays. These rays are the dangerous part 

of sunlight which can cause skin cancers and premature fading of flooring and furniture. 

Protect your home from this invisible danger with window films.

Improve privacy from neighbors.

 Windows are great at letting in natural light, but they are horrible at offering privacy from prying eyes. With 

a one

–

way mirror 

film,

 you can let in natural light while also preventing the ability to see from the outside in.

Re

duce energy bills

.

 

With everyone spending more time at home during quarantine, energy bills are going up. 

Home 

window films are one way to reduce those energy bills

. Energy saving window film adds a

 layer of insultation

 to your windows

 

helping your HVAC system run more efficiently. 

 
How Much Does Residential Window Film Cost?
On average, you're looking at $90 – $200 per window. This is of course assuming you're looking at a quality window film product installed by a certified professional. The range in pricing on window films reflects the specs and types of film used. Commonly, residential window tinting companies will also have a minimum required bill before they can make the trip due to the cost of travel / employee salaries. 
For more information on residential window films, and how they will make your quarantine more comfortable, get in touch with AP Corp today. AP Corp is the leading Maryland residential window tinting company who services the Maryland, DC, and Virginia area. 
Tell us a little about your project...
Don't be afraid to tell us about your timeline and budget. We are straightforward about our products and pricing and knowing where you are coming from helps us hit the target.