LLumar FormulaOne – Classic Series
Our Entry level window tint features a great appearance at a great value. A soft charcoal look, available in several shades, enhances privacy and adds style to any vehicle. Where our Classic Series lacks in heat control and interior protection, it makes up for in style and affordability.
Blocks >99% of all UV Rays.

Significant Glare Reduction

Lifetime Transferable Warranty

Won't Eliminate Natural Heat
Lifetime Nationwide Transferrable Warranty
FormulaOne Classic Series comes with a Lifetime Warranty that is transferrable with title exchange of the vehicle. In an effort to gain an improved trust of our company and installer abilities, warranty fully ensures quality and satisfaction for the life of the vehicle. Have confidence in knowing that you selected the right, certified shop, to get the job done correctly.
Recommended by the Skin Cancer Foundation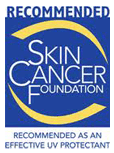 Using only the highest quality products in the industry has paid off. Our window tint is now recommended as an effective UV protectant. The Skin Cancer Foundation grants sun protection products that meet the specific criteria of an independent Photobiology Committee, This Seal of Recommendation. We're thrilled to know that our work can and has been helping people for several years now.
LLumar FormulaOne – Classic Series
Affordable style that will last a lifetime. All FormulaOne films are backed by lifetime warranties that guarantee color stability and protection from bubbling or peeling. FormulaOne window film is also designed to be scratch resistant and compatible with all Factory tint.
Ultraviolet (UV) rays can cause damage to a vehicle's interior and to human skin. FormulaOne auto tint with UV shield technology forms a protective barrier that blocks more than 99% of UV rays, which keeps your vehicle's interior looking newer, longer, and shields you and your passengers from UV exposure that can contribute to skin cancer.
The sun's rays can cause a vehicle's interior to become unbearably hot. Installing FormulaOne high performance auto tint can reduce your vehicle's interior temperatures by as much as 29°F, creating a more comfortable ride, lessening the burden on the air conditioning system, and saving fuel.
Often a huge pain for morning and afternoon drivers, glare can be an extremely annoying and painful side-effect of highway driving. Not only do our FormulaOne window films specialize in glare reduction, they also increase overall clarity. By cutting back glare, the film has the ability to sharpen your image and improve overall vision.
Great experience!!! From getting the quote (very quick and friendly response) to setting the appointment and bringing my coupe in to have the windows and windshield done. Just a great customer experience, Becky was great! I wish I had more cars to take back and get tinted…I'd highly recommend using them!
I just want to start out by saying this is the ONLY SHOP that answers email. The customer service is great. The quote was very detailed and packed full of information and it made my decision coming to Absolute Perfection that much easier. All in all I strongly recommend this place and you won't be disappointed!
I was very impressed with the products they offer and the prices seemed reasonable. They did an outstanding job and I am very pleased with the outcome. My truck looks great and I love the tinting! I am so impressed with their products and services that I plan on having the factory tinted glass treated with the Air Blue 80 product.
Exclusive SelectPro Dealer
Absolute Perfection is Maryland's exclusive FormulaOne SelectPro Dealer. FormulaOne SelectPro Dealers have access to the most advanced window tint products in the industry. Our installers are industry trained and certified to install tint products properly, while our staff are extremely courteous and professional. We stand behind our work 100% and are guaranteed to get you the results you're looking for.