LLumar FormulaOne – Pinnacle Series
Our Mid-Grade window tint performs far better than the labeling suggests. This nano-ceramic film adds sophistication and performance, without disrupting any electronic signals. Pinnacle Series offers a significant upgrade in protection and comfort over Classic.
Superior Heat Rejection

>99% UV Protection

No Signal Interference

Excellent Glare Reduction

Interior Protection
Lifetime Nationwide Transferrable Warranty
FormulaOne Pinnacle Series comes with a Lifetime Warranty that is valid for the life of the car, no matter the owner. This warranty is transferable, meaning, it can travel with the re-sale of the vehicle. Providing a source of confidence in our abilities and products, this warranty fully covers quality and satisfaction for the life of the vehicle.
Recommended by the Skin Cancer Foundation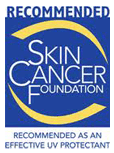 The Skin Cancer Foundation grants sun protection products that meet the specific criteria of an independent Photobiology Committee This Seal of Recommendation. It means that our window tint is a recommended form of protection from UV rays.
LLumar FormulaOne – Pinnacle Series
Our Pinnacle Series window tint is proven to be one of the most efficient at heat rejection and interior protection available in the industry. Combining both sophisticated style and multi-level protection, this film has the quality and fit for any vehicle. Honda, BMW, you name it, this tint fits the quality and appearance requirements for any make or model.
UV shield technology, provided with FormulaOne films, provides a protective barrier that keeps your interior cooler and looking newer, longer. By blocking more than 99% of Ultra Violet rays, FormulaOne Pinnacle Series successfully protects your passengers and vehicle, while increasing your vehicle's appearance.
Pinnacle Series is capable of rejecting up to 64% of Solar Energy and >88% SIRR(Selective Infrared). Its Nano-Ceramic technology provide excellent protection for your interiors and passengers against heat, UV, and Infrared rays.
Window tint helps reduce troublesome glare day and night. By eliminating painful road glare and cutting through bright lights, window film can improve overall commuter vision. By sharpening images and reducing blinding light, you'll be amazed how much more you're able to see.
Great experience!!! From getting the quote (very quick and friendly response) to setting the appointment and bringing my coupe in to have the windows and windshield done. Just a great customer experience, Becky was great! I wish I had more cars to take back and get tinted…I'd highly recommend using them!
I just want to start out by saying this is the ONLY SHOP that answers email. The customer service is great. The quote was very detailed and packed full of information and it made my decision coming to Absolute Perfection that much easier. All in all I strongly recommend this place and you won't be disappointed!
I was very impressed with the products they offer and the prices seemed reasonable. They did an outstanding job and I am very pleased with the outcome. My truck looks great and I love the tinting! I am so impressed with their products and services that I plan on having the factory tinted glass treated with the Air Blue 80 product.
Exclusive SelectPro Dealer
AP Tinting is Maryland's premier tint shop for all Automotive, Residential, and Commercial tinting projects. With a plethora of industry certifications, highly trained technicians, and the most exclusive products in the DMV, AP Tinting has all the right tools to get your next project done right. GUARANTEED.