LLumar FormulaOne – Stratos Series
Our Highest-Level window tint is the latest technology in automotive window film. Taking advantage of a proprietary Hybrid-Matrix technology, Stratos Series offers infrared absorbing properties that provide unmatched comfort along with maximum heat and glare rejection.
Maximum Heat Rejection

Multi-Level Interior Protection

Excellent Glare Reduction

>99% UV Protection

No Signal Interference
Lifetime Nationwide Transferrable Warranty
FormulaOne Stratos Series comes with a Lifetime Warranty, transferrable with title exchange of the vehicle. Designed to instill confidence in our products and abilities, this warranty fully ensures quality and satisfaction for the life of the vehicle. Rest easy knowing you've selected a reputable company that stands by their work 100%.
Recommended by the Skin Cancer Foundation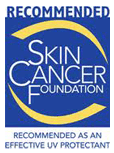 The Skin Cancer Foundation grants sun protection products that meet the specific criteria of an independent Photobiology Committee This Seal of Recommendation. It represents our window tint being a recommended source of protection from the dangerous rays that cause skin cancer.
LLumar FormulaOne – Stratos Series
Utilizing a proprietary Hybrid-Matrix technology, FormulaOne Stratos Series provides the most heat and glare rejection in its class. Specializing in absorbing Infrared rays, Stratos Series is unmatched in its ability to protect you, your passengers, and your vehicle. If your looking for the highest quality in window film, look no further. Stratos Series is the new Gold-Standard in window tint.
FormulaOne films come with a UV shield technology that creates a protective barrier that keeps your interior cooler and looking newer, longer. Specializing in the rejection of Infrared and UV Rays, this film significantly increases the length interior surfaces prime. On top of being more comfortable and protecting your vehicle, your passengers will also be protected from the dangerous solar rays that lead to skin cancer.
Stratos Series has the ability to block significant amounts of heat at a less dark tint (higher VLT). Focusing on Infrared rays, this window film blocks as much as 67% total IR rays and more than 95% of SIRR(Selective Infrared). This is the most advanced Hybrid-Matrix, nano-ceramic window film available and our best tint for heat rejection.
Impressive glare reduction that makes a difference both day and night. This automotive window film rejects the painful highway glare millions of people experience every day on the way to work. Handling nighttime conditions, Stratos cuts through blinding lights during the night, sharpening commuter vision and improving your overall ability to react.
Great experience!!! From getting the quote (very quick and friendly response) to setting the appointment and bringing my coupe in to have the windows and windshield done. Just a great customer experience, Becky was great! I wish I had more cars to take back and get tinted…I'd highly recommend using them!
I just want to start out by saying this is the ONLY SHOP that answers email. The customer service is great. The quote was very detailed and packed full of information and it made my decision coming to Absolute Perfection that much easier. All in all I strongly recommend this place and you won't be disappointed!
I was very impressed with the products they offer and the prices seemed reasonable. They did an outstanding job and I am very pleased with the outcome. My truck looks great and I love the tinting! I am so impressed with their products and services that I plan on having the factory tinted glass treated with the Air Blue 80 product.
Exclusive SelectPro Dealer
Maryland's premier tint shop for all Automotive, Residential, and Commercial tinting projects, AP Tinting is your answer for all things window tint. With a plethora of industry certifications, highly trained technicians, and the most exclusive products in the DMV, AP Tinting has all the right tools to get your next project done right. GUARANTEED.