The Pros and Cons of Manufactured Glass vs. Window Film
Both manufactured glass and window film have their pros and cons. So, whether you're looking at what to do with a new construction, or comparing how to upfit your current building, we are here to help. Below we weigh the various pros and cons of manufactured glass vs. Window film.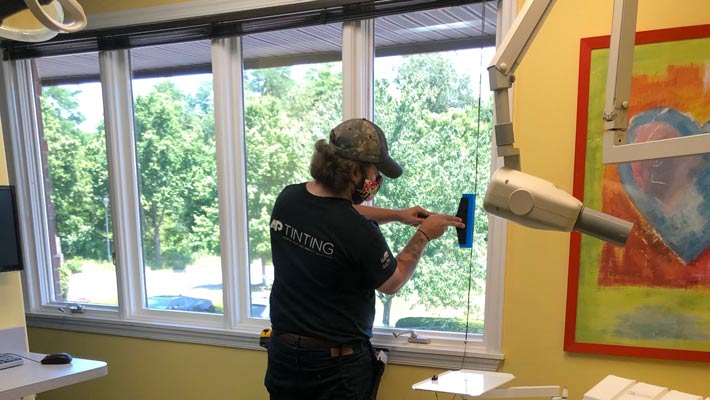 The Similarities Between Glass and Window Film
The main similarity between glass and window film is functionality. Regardless if you replace your glass, or apply window film over top of it, you will receive comparable benefits. If you seek energy savings and better temperature control, low-e glass will provide those benefits just like low-e window film. If you want reflective privacy glass, reflective window film also provides the same benefit.  
The Differences of Manufactured Glass vs. Window Film
The main difference between replacing your glass vs. installing window film boils down to cost, flexibility, and functionality.  
Cost

. 

Window films are 

simply 

more affordable

. 

This is 

especially 

true

 

when the other choice is replacing 

existing 

windows.

 

Functionality

. 

Window films let you stack 

features

. 

Do 

you

 need 

a combination of 

privacy, 

UV

-ray protection, security, and 

energy

 

savings

?

 

G

lass w

on't 

be able to 

achieve 

all 

these things

 at the same time 

while delivering the same performance levels

 as window film.

 

Flexibility

. Window film

 can be easily removed and replaced. 

So, as technology advances you can easily replace your window film with newer and higher-functioning films

 for a fraction of the financial investment.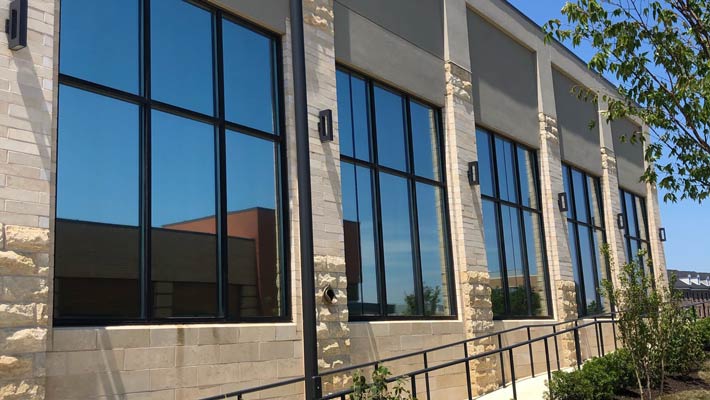 Wh

en to

 Go with Manufactured Glass
For starters, the best reason to go with manufactured glass is going to come with new construction. If your goal is to achieve the results of a window film, and you're already in the process of purchasing glass for new windows, just get the better manufactured glass. You can always add window film on later if technology improves to a point where it adds benefit.
Wh

en to

 Go with

 

Window Film
If you are currently looking to upfit your existing windows, go with window films. Window film costs exponentially less money than new windows and can be installed with minimal interruption to your business. Are you looking at new construction? The benefit of window film here is flexibility. This means you can add frosted film to a space but leave yourself open to the ability to change that design 5 years down the road.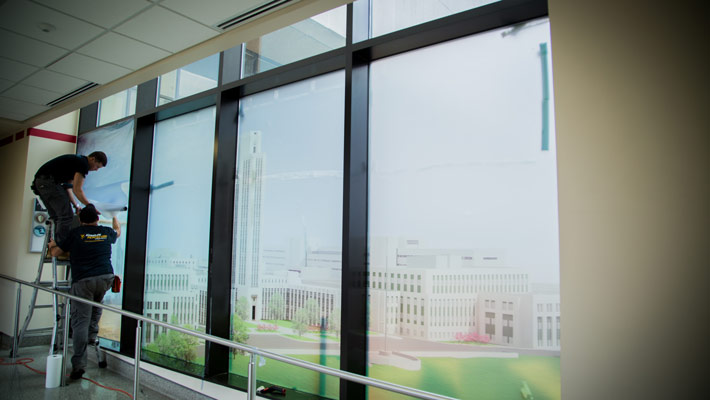 Need Help Deciding What to Do?
For help weighing the pros and cons of installing new glass vs. window film, get in touch with AP Tinting today. While we are window film solutions company, our goal is getting you the best possible finished product for your project. Even if that means you end up heading in a different direction! So, give us a call today to get your project started! 
Tell us a little about your project...
Don't be afraid to tell us about your timeline and budget. We are straightforward about our products and pricing and knowing where you are coming from helps us hit the target.