May is Skin Cancer Awareness Month
May brings with it many joys. Flowers, warm weather, the start to glorious summer; lots of fun outdoor activities. May also brings with it a somber reminder: protect your skin. May is Skin Cancer Awareness Month, and AP Corp would like to advocate for our valued customers to practice #SafeSun to protect themselves.
Skin Cancer in the United States
Skin cancer is the most diagnosed cancer among Americans. Three million people within the United States will receive a skin cancer diagnosis in 2021. While skin cancer is one of the most common cancers, it is also the most preventable. Skin cancer is caused, in most cases, by prolonged exposure to the sun's ultraviolet rays.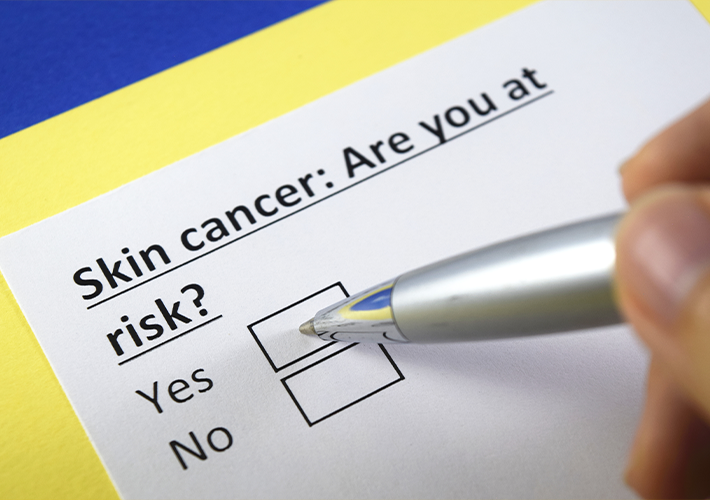 How to Protect Against UV Rays
So we know how dangerous ultraviolet (UV) rays can be, but how do we protect against them? Here are some of the best ways to help protect yourself and your loved ones from dangerous UV rays.
Use Sunblock to Protect Against UV Rays
The most obvious way to protect against UV rays is applying sunblock. Sunblock helps protect your skin from harmful UV rays, even on overcast days. In general, an SPF 30 will be more than enough protection. Sunblock is especially important on those high UV-index days and during the late morning and early afternoon.
Install UV Window Film to Block UV Rays
UV window film offers all-day skin protection in your home and vehicle. These window films (aka window tint) filter out up to 99% of UV rays. UV window films not only help to prevent skin cancer, but they also prevent fading of your home's floors, furniture, and furnishings.
Stay in the Shade
Wearing a hat with a wide brim and light long sleeves can also help protect your exposed skin from the sun. On some days, especially when the UV index is very high, it is often recommended you spend most of your time under shade. Along these lines, if you are on the beach there are UV-ray blocking umbrellas you can invest in.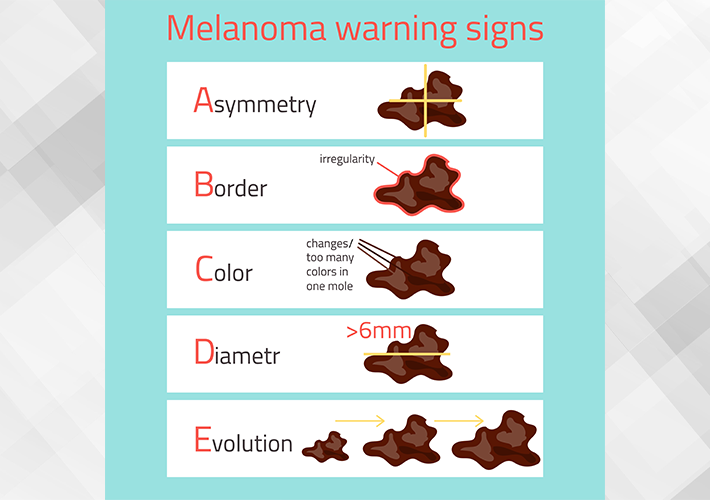 Get Your Moles Checked Out
Take some time to check your body for moles. This is a critical factor in preventing or reducing your risk for dangerous skin cancers. Look at each of your moles to determine if you should visit a dermatologist to have it further examined. Here is an easy way to remember what to look for with your moles to determine if they are at-risk:
A is for Asymmetry. Skin cancer is often asymmetrical, which means the shape isn't uniform. Non-cancerous moles are typically uniform and symmetrical in shape.
B is for Borders. Skin cancer often has borders that are not well defined or are irregular in shape, whereas non-cancerous moles usually have smooth, well-defined borders.
C is for Color. Moles with skin cancer are often more than one color or shade. Benign moles are typically one color.
D is for Diameter. Skin cancer growths are normally larger than 6mm in diameter (about the size of a pencil eraser).
E is for Evolving. Size, shape, or color. Unlike most benign moles, skin cancer tends to change over time. If you have a mole or skin growth, watch it for signs of changes.
If your moles break any of the above ABCs, make an appointment with your dermatologist right away. They will be better able to determine how troublesome a mole may be and even test it to see if it is pre-cancerous.
AP Corp is Your UV Window Film Expert
For more info on UV window films, get in touch with your local, certified installer today! AP Tinting is your local Columbia, MD, UV window film company. So, if you're looking for quality, a warrantied installation by a certified installer, then contact the leading Columbia, MD UV window film company today!
Tell us a little about your project...
Don't be afraid to tell us about your timeline and budget. We are straightforward about our products and pricing and knowing where you are coming from helps us hit the target.