New Windows vs. Window Tinting For Your Home: Which Is the Better Investment?
Each window in your house is an opportunity to lose money or save it: so much so that solar heat gain and radiant heat loss account for 1/3 of a home's energy costs.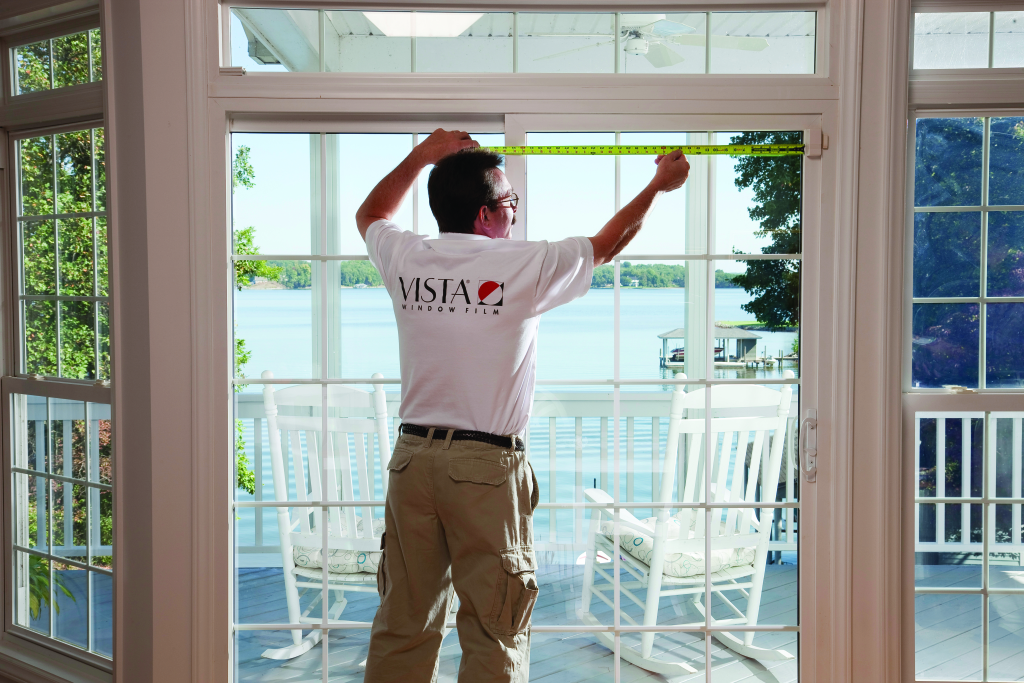 Energy-efficient replacement windows save on utilities and make your home's interior more comfortable, but they're not right for every building. Window tint is an equally efficient option that costs substantially less and, as a result, pays for itself in lower heating and cooling bills.
Here's what you need to know about the benefits and drawbacks of new windows vs. window tinting for your home.
Some Windows are Worth Replacing, Some Are Not
Replacement windows make sense where the existing ones are in poor condition. Repairs are often costly, and sub-par construction makes even the best window film less efficient than it could be on a sound window.

New energy-efficient windows meet Energy Star requirements, allowing homeowners — particularly those who have many windows to maximize their view or allow natural into the house — a significant reduction in utility costs.
Where the windows are sound, replacements are much less appealing. Exchanging a serviceable window with a new one adds to landfills and doesn't always give businesses the most for their money. In houses with many windows, the cost of replacement is tremendous and the landfill burden is high.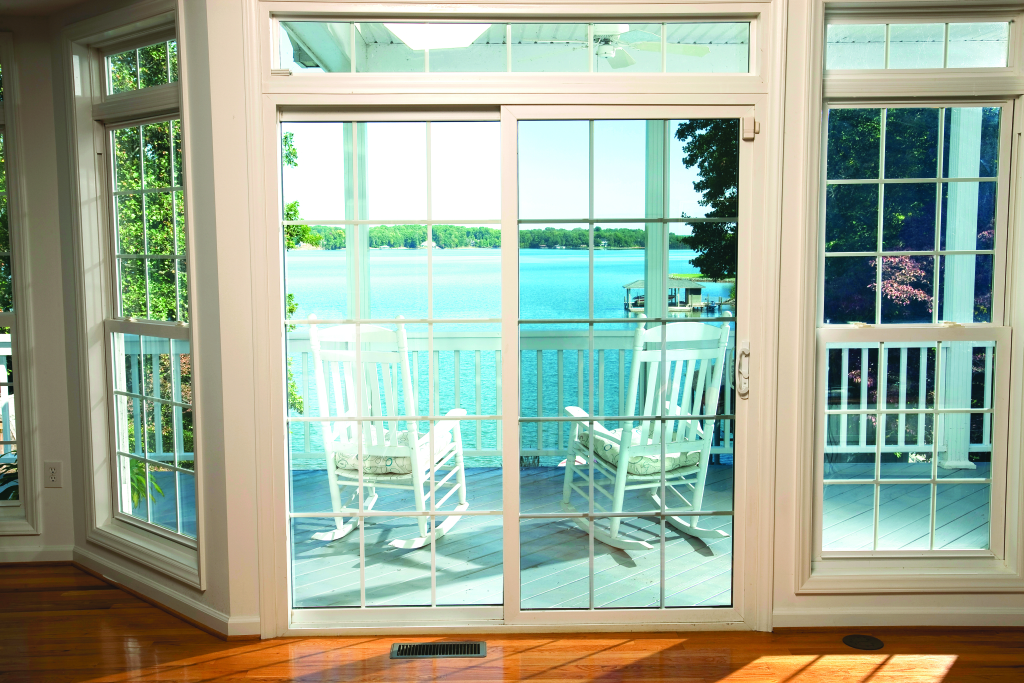 So, even if a home has a significant number of windows, as this Anne Arundel County, Maryland home window tinting customer did, replacements aren't the best option unless there are serious problems with the windows themselves. We installed window tint on over 800 panes of glass for a fraction of the cost of replacing them, and were able to reject 58% of solar heat gain and 99.9% of UV rays (click here to read more…)
Historic buildings are another place where replacement windows might not make sense. Exchanging original windows not only mars the look of a historic building, but may also be against local preservation guidelines.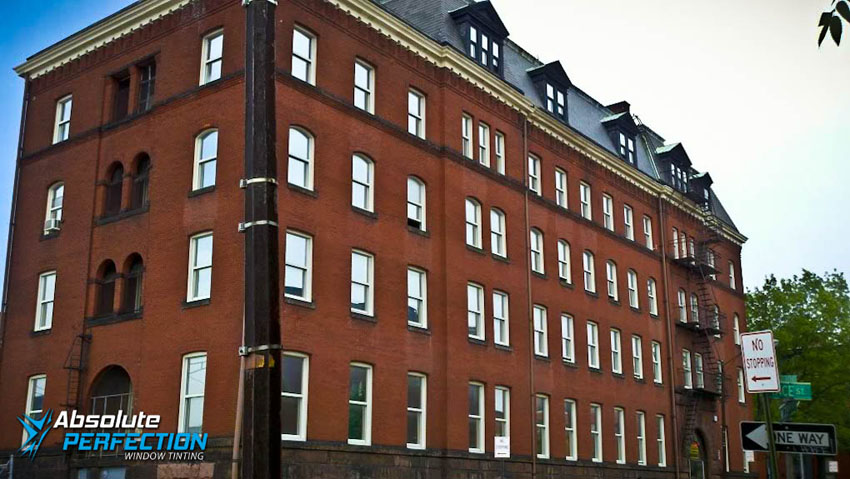 Cost and Return on Investment for Replacement Windows
A single replacement window can cost from a few hundred dollars to $1,000, or even more. An unfortunate truth is that many are only guaranteed for 15-20 years.
Leaks around the perimeter of double-pane glass let condensation form between the panes. The space between the glass is also an insulating barrier, which doesn't exist once the seal is broken. If leaks happen under warranty, the window is replaced; otherwise, the cost will come out of your pocket.
One of our Baltimore window tinting clients hired us to install window film after they had done a costly window upgrade. They were still experiencing temperatures over 80 degrees on their upper floors during hot summer months. After we installed Llumar window tint on their glass, they reported that temperatures stayed uniform throughout the building, greatly improving comfort and reducing costs. Click here to read the case study…
Return on investment depends on the cost, life of the replacement window, and how much is saved on utilities. In an average dwelling, which is much smaller than an office building, the median return on investment is approximately 21 years. If the windows are only guaranteed for 15-20 years, you may never break even.
Window Film has Changed
Some older types of film absorb solar radiation rather than reflect it. The film gets hotter as the day wears on and heat transmits into the building. This is the opposite of the desired effect. Other drawbacks of light-absorbing film include a room-darkening effect and the fact that the heat buildup voids some double-pane window warranties.
Technologically-advanced window films, like the products offered by Absolute Perfection as an authorized Vista Window Film dealer, make many replacement windows and solar-absorbing films unnecessary. The advanced window tinting products we offer selectively reflect UV rays, which means the film doesn't get hot and interiors stay cooler. It also permits visible light to come through, which means crystal-clear windows are possible.
Another benefit is the breakthrough low-e technology offered by the award winning Enerlogic films that we offer. Enerlogic holds in radiant heat during cold weather. Reflective, low-e film makes a single-pane window as efficient as a replacement double-pane all year long.
Cost and Return on Investment for Window Film
Vista window films cost a fraction of replacement windows. These high-tech films offer exceptional clarity and UV resistance, and the matched energy savings of replacement windows means you pay less up front for the same performance and it takes less time to get that money back.
Average return on investment is approximately 2-3 years, which is substantially quicker than replacement windows. Unless the windows in your building are in poor condition and demand replacement, window film is, by far, a better overall value.
Tell us a little about your project...
Don't be afraid to tell us about your timeline and budget. We are straightforward about our products and pricing and knowing where you are coming from helps us hit the target.