The Top 11 Office Perks No One Talks About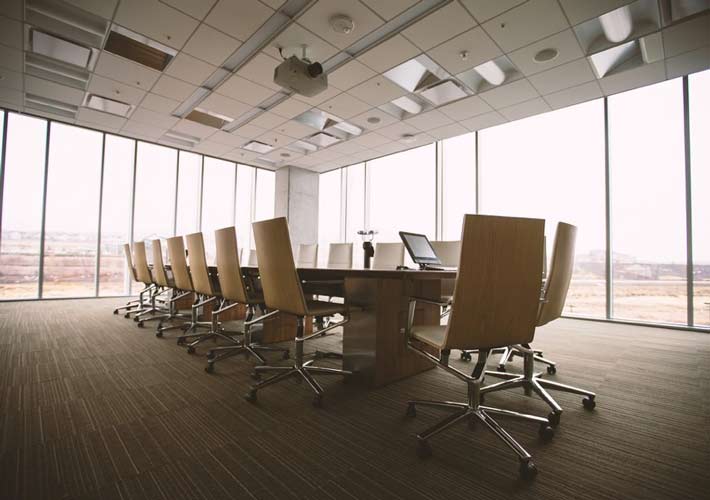 The most talked about office perks seem to be dominated by fads. Perks such as treadmill desks, nap pods, and game rooms seem great—but are they truly beneficial to employees? Here are some major office perks that are often overlooked by employers and employees alike:
Natural Light
As simple as it may seem, natural light in the office has proven to be extremely beneficial; both to employees and the company. According to the Harvard Business Review, 47% of employees admit feeling tired from a lack of natural light, and 43% report feeling gloomy. Research by Cornell University Professor, Dr. Alan Hedge, found natural light in offices significantly improves the health and wellness of employees. Workers in office environments with natural light reported a 51% drop in the incidence of eyestrain, a 63% drop in the incidence of headaches, and a 56% reduction in drowsiness. So, not only will natural light improve employee health and happiness, this also leads to an increase in overall workplace productivity and (therefore) profitability.
Free Nutritious Meals and Snacks
There's no doubt, employee diets greatly contribute to productivity. By providing free nutritious meals and/or snacks, your employees can fuel up on brain-food to stay focused and avoid that dreaded "afternoon slump". Also, this is a great way to socialize and get to know your colleagues better; which can improve workplace communication and efficiency.
Free Coffee
Who doesn't love free coffee? And with today's soaring prices from big-name coffee corporations, free coffee in the office is a nice perk for employees. It's also well known coffee improves energy, focus, and performance levels. Improving these qualities dramatically increases work production and overall employee satisfaction. Not to mention, coffee breaks create a positive office culture and are a great way to get to know your colleagues better.
Filtered Water
It has been long suggested there is a connection between dehydration and decreased cognition. According to a study by Weill Cornell Medical College's Brain and Mind Research Institute, mild dehydration can cause employees to fall victim to the afternoon slump. With fresh, clean, filtered water, employees are encouraged to drink more water and stay hydrated. Also, as a result, employees will have fewer sick days. With 35% of all gastrointestinal illnesses being water-related, a filtered water system eliminates harmful bacteria and viruses that cause employees to call out sick, which can dramatically increase productivity.
Outdoor Views
Along with natural light, views from windows in the workplace can improve employee satisfaction. With the increased usage of mobile devices, the "Employee Experience" study by Harvard Business Review found that 73% of employees surveyed agree: they need a visual break. More specifically, the longer employees use technology devices (laptops, computers, phones), the more they desire a visual break such as taking a walk or looking through unobstructed windows to an outside view.
Good Air Quality
Like filtered water, having decent air quality can also reduce the number of absentees. Minimizing the number of airborne viruses in the office results in fewer illnesses among employees, resulting in fewer absences. With fewer illnesses, employees are more comfortable in their work environment, creating higher levels of productivity.
Stand-Up Desks
Stand-up desks come with several benefits for employees. According to the Harvard Business Review, employees in an office environment spend an average of 5 hours and 42 minutes sitting at a desk. Sitting for long periods of time has been strongly linked to obesity and metabolic disease. By giving employees the option to stand and work, they can burn over 170 additional calories per day—almost 1,000 extra calories per week. Using stand-up desks has also been tied to lowered blood sugar levels, lowered risk of heart disease, reduced back pain, and improved mood and energy levels.
Free Desktop Music
Offering free subscriptions to music streaming services on office desktops can prove to be extremely beneficial to the health and overall well-being of employees. According to a study by Music Works, 88% of people surveyed who listened to music at work performed better. Also, music can improve memory, reduce stress and anxiety, and increase motivation!
Plants / Greenery
Several studies have shown that having more greenery in your workplace results in major positive benefits for employees and their organizations. According to a study by the new University of Technology Sydney, plants in the workplace resulted in significant reductions of stress among workers. This study noted a 37% reduction in tension and anxiety, a 58% reduction in depression or dejection, a 44% decrease in anger and hostility, and a 38% reduction in fatigue. As a result, plants in the workplace greatly improve production levels and employee satisfaction.
Window Comfort
Windows are perfect for providing a great view. They also let in a lot of sunlight and heat—elements which can act like a double-edged sword. While sunlight is nice, it can also provide some serious sun glare on computer monitors or make it hard to see. Similarly, the added heat can make sitting near a window extremely uncomfortable during the hottest parts of the day. Fix these issues with a office window tint film so your employees can have their sunlight and enjoy it too!
Company "Swag"
Just like the sense of belonging you got from wearing your school colors, company swag can have the same effect. Shirts, hats, jackets, etc. with your company's logo give employees a sense of belonging. It can also contribute to a positive office culture by helping employees identify with one another.
Looking for more office perks to offer your employees? Join the conversation online by checking out our LinkedIn of Facebook pages! Or, if you're looking to implement a new window tinting film to help make your office more comfortable, get in touch with AP Tinting today!
Tell us a little about your project...
Don't be afraid to tell us about your timeline and budget. We are straightforward about our products and pricing and knowing where you are coming from helps us hit the target.