Do I Really Need Paint Protection Film?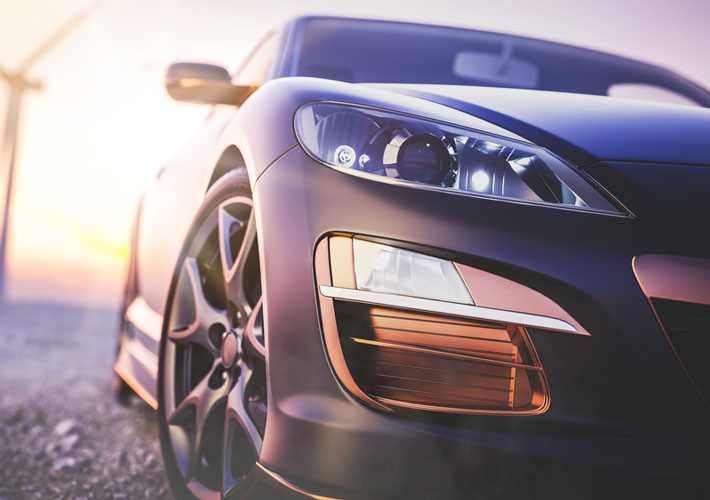 The paint on your vehicle isn't impenetrable. It's vulnerable to nicks, dings, scratches, and stains from various road hazards such as rocks, birds, bugs, and road salt. This is where paint protection film (PPF) can help. So, do you really need paint protection film? Yes—if you want to ensure your paint retains its good looks, you really do need PPF.
What is Paint Protection Film?
A good way to describe PPF would be to compare it to the screen protectors commonly found on cell phones. It is a clear film applied to the exterior of your vehicle offering a layer of durable, long-lasting protection. Whether you want to protect your investment in a higher end vehicle, protect a unique paint job, or you just like to keep your vehicle looking nice, PPF was engineered to help.
How Can I Get Paint Protection Film for my Vehicle?
To get paint protection for your vehicle, we strongly recommend you hire a professional. This is especially true for PPF because it is a tricky installation. In addition, a vehicle paint protection film installer will also have the experience to recommend what parts of your vehicle to prioritize if you're only looking to spend a certain amount.
If you're looking for a local paint protection film installer, get in touch with AP Tinting today. We have multiple locations across the United States and can help you achieve the look you want as well as answer any questions you may have about PPF.
What Parts of My Car Should Get Paint Protection Film?
The short answer is the whole vehicle. You must weigh the pros and cons against your current budget. If you're looking to be a bit more budget-conscious a good place to start will always be with a clear vehicle bra. These protect against bugs and rock chips where they happen the most—the front your vehicle. Obviously, rock chips, tree sap, bird droppings, and more will affect every inch of your vehicle and this is why a full vehicle is wrap is the recommended approach.
When is a Good Time to Get PPF?
Paint protection film is ideally installed as soon as possible. For every day your vehicle is on the road without PPF, it's at risk for paint damage. By installing this film early, you can limit the damage and preserve a pristine paint job. Even if your vehicle is a few years old, the sooner it has PPF applied the better.
What to Do Before a PPF Installation Appointment
Before your installation appointment, it's best to have your vehicle washed. This will ensure the best possible application to your vehicle's paint. If a vehicle has PPF installed over top of a dirty paint job it can be noticeable through the PPF and can affect the long-term health of the application.
For more information on paint protection film, get in touch with AP Tinting today! We have the experience and understanding of PPF so we can help you decide the best fit for you and your vehicle.
Tell us a little about your project...
Don't be afraid to tell us about your timeline and budget. We are straightforward about our products and pricing and knowing where you are coming from helps us hit the target.