Recap of The 2015 International Window Film Conference & Tint-Off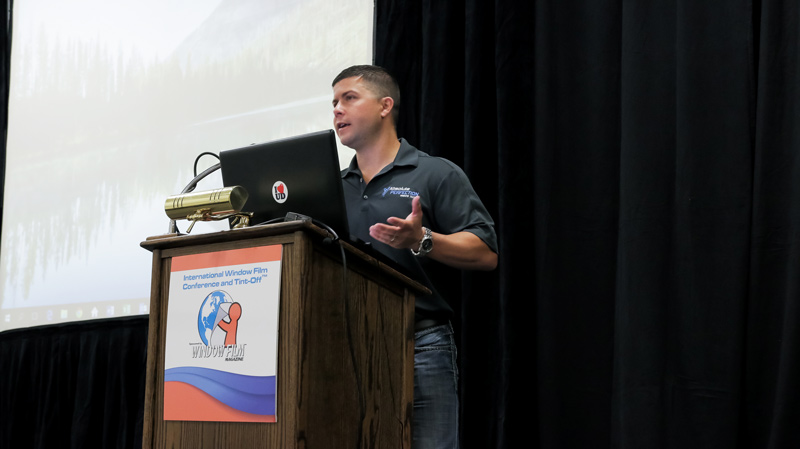 The 2015 International Window Film Conference and Tint-Off (WFCT) which took place in Reno, Nevada was a huge success all around.
In its 15th year, the WFCT, sponsored and organized by Window Film Magazine, always proves to be a great way to bring the window film and tint industry together once every year.
This year was no different from any other year as there were tons of new product releases, informational seminars, and nail-biting tint competitions.
PWFDA
As the largest and only annual window film conference, the WFCT presented a great platform for the introduction of the Professional Window Dealers Association (PWFDA). PWFDA is a non-profit created and operated by professional window film dealers striving to better the industry, starting at the dealer level. The purpose of PWFDA is to develop professional standards and best practices for the sale and installation of window film and related products.
The PWFDA used the WFCT to start accepting its first members to start in the year 2016.
Bill Valway was in attendance and was given the chance to speak in front of a large audience of window film dealers. Bill went on to inform similar business owners about his journey from tinting out of his parent's garage, to making it on the Inc. 5000 list as one of only two window film companies to do so.
Tint-Off
Absolute Perfection sent 2 of our best window film installers to Reno to compete in the Tint-Off. The winners in each division of the Tint-Off received a $15,000 cash prize! Runner-ups received a smaller cash prize, and finalists won a free roll of LLumar window film.
In the Tint-Off, both COO, Tim Cooke and Installer, Marc Fong advanced to the finals after a competitive preliminary round. Overall, the Tint-Off featured 72 competitors while only 12 made it to the finals. In the finals, Marc Fong placed 4th, just missing out on the cash prize.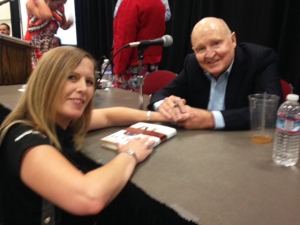 Keynote Speaker, Jack Welch
The WFCT was fortunate enough to have former CEO of GE, Jack Welch as the keynote speaker. As one of the most successful business leaders of our generation, Jack offered amazing insight into how he grew GE to a $400 billion company.
With an opportunity to ask questions, our Ambassador of First Impressions, Becky Duke was eager to be the first to shoot her hand in the air.
"Our company was recently listed in the Inc. 5000 as a rapidly growing company. What advice can you give me to take back to my CEO?"
Jack was thrilled to hear the question and replied by referencing the 20/70/10 "differentiation" rule. When Becky tried to sit down, Jack told her to stand back up to put her on the spot. After the conference, Jack grabbed Becky's hand to tell her she had a good spirit and to keep up the good work!
Becky hasn't washed her hand since.
For more on the 2015 WFCT, click here.
Tell us a little about your project...
Don't be afraid to tell us about your timeline and budget. We are straightforward about our products and pricing and knowing where you are coming from helps us hit the target.