Can I Get Reflective Window Tint on my Home?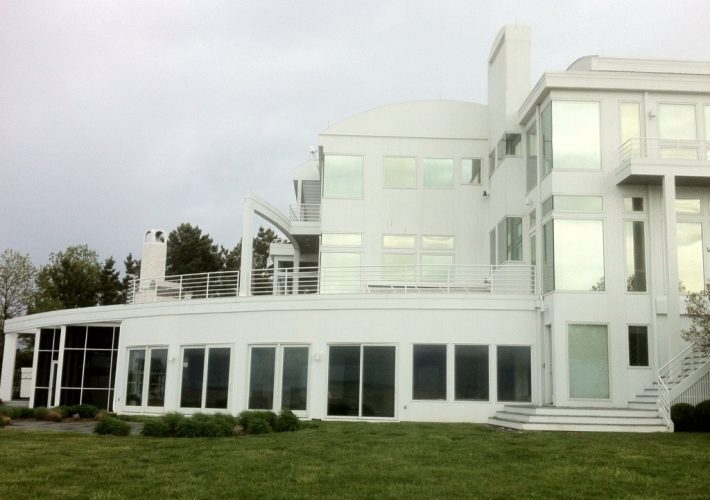 You've probably seen reflective window tint on vehicles and commercial buildings, but can you get it on your house? The answer is yes! Reflective window tint is becoming increasingly popular with homeowners because it's a great energy saver, protects furniture and interiors, and increases privacy.
What is Reflective Window Tint?
Simply put, reflective window tint is a lot like a mirror. The unique design allows the film to be reflective on the outside of your house, without compromising visibility from the inside. There are options as to how reflective the film is, with some that are only partially like a mirror.
Benefits of Reflective Window Tint
When properly installed, reflective window tint is a great way to save on energy costs. By reflecting back some of the sun's light, the film helps to keep your house cooler, putting less strain on your cooling system.
Reducing the sun's light also reduces incoming ultraviolet light that is responsible for damaging furniture, flooring, interiors, etc. With reflective window tint, you can protect your valuables from sun damage and keep them in good condition. Additionally, the reduced exposure to ultraviolet light in your home can protect you and your loved ones from the dangers of UV rays.
Reflective window tint is also popular due to its ability to increase the privacy of your home. In daylight, the sun will reflect off the tint making it virtually impossible for anybody to see into your home. This means privacy for you and your family as well as reduced visibility inside to see any valuables sitting in your home.
Where Can I Get Reflective Window Tint?
Considering reflective window film for your home? Get in touch with the experts at AP Tinting today! AP Tinting is a division of AP Corp and is the nation's leading provider of window film solutions.
Tell us a little about your project...
Don't be afraid to tell us about your timeline and budget. We are straightforward about our products and pricing and knowing where you are coming from helps us hit the target.