Secure your windows against break-ins, vandalism, accidents, and severe weather.
Protect Property and People
Life is unpredictable. Accidents, vandalism, and weather can wreak havoc on your building. Add a layer of protection to the most vulnerable part of your building keeping intruders out and reducing potential injury from flying glass.
Every Second Counts
Time – According to The Department of Justice, the average response time to an emergency call is 4 minutes, while the average interaction time between a criminal and his victim is a mere 90 seconds. Security window film adds valuable minutes when and where you need them most.
Strength / Reinforcement – Security window film prevents injury due to flying glass by encapsulating the damaged glass and stopping dangerous shards from going airborne.
What Security Window Film Can Do for You
Warranty Protection Program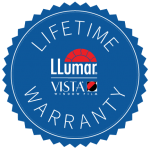 Your LLumar Select Pro and Panorama film is protected by a Lifetime Residential Warranty and a 15-year Commercial Warranty. The warranty guarantees you will never have to worry about difficulties of film bubbling, peeling, fading, delaminating, cracking or changing color. Your purchase is also protected by a 5-year thermal stress breakage warranty.
Energy Savings Audit & Rebates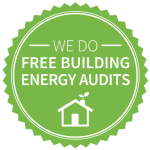 AP Tinting is one of a handful of window film companies in Maryland who offers free building energy audits for qualified customers. So if you're wondering how energy efficient your commercial building is, we are can help. Here's more on our extensive energy audit and how you can schedule yours today!
Tell us a little about your project…
Don't be afraid to tell us about your timeline and budget. We are straightforward about our products and pricing and knowing where you are coming from helps us hit the target.