Security Window Film for Schools in Washington, D.C.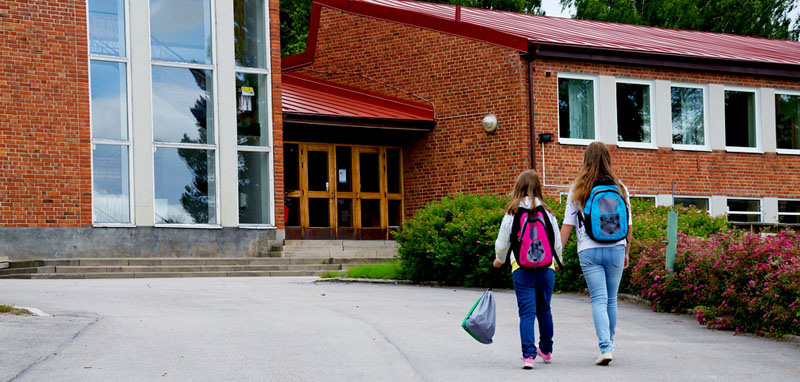 When you send your kids to school, you should have a good feeling that they will be safe and protected; however, this isn't the case anymore. After the alarming increase in violent occurrences in schools each year, it's much harder to rest assured that your children are out of harms way.
School districts with a surplus of charter and private schools such as Washington DC have been searching for the most cost effective ways to keep children safe on school property. Although there is no one size fits all, decision makers are looking to security window films for schools as a unique alternative to safety glass.
Ultimate Protection
Security film is one way that helps keep out threats by providing a strong layer of protection on the interior of the glass. The adhesive on the film is so strong that it actually holds the glass in place as an intruder attempts to break in.
Madico, one of the world's leading manufacturers of laminating and coating solutions, put together a video demonstration to show how security window film works.
Keeping Out Intruders
These powerful films can hold off even the most persistent intruders and trespassers. Security window film has an average thickness between 9 and 13 millimeters, much thicker than regular window films. With application on the inside of windows and doors, it not only keeps shards of glass intact, but it also acts as another layer of resistance.
Breaking through a window without security film installed is quick and easy as you can see in the video. Breaking through a window with security window film installed takes much longer and requires quite a bit of force and effort.
Doors and windows are the vulnerable parts of a school. Glass is seen as the easiest way for quick and effortless entry into a building. Security window film is the perfect solution to protecting these entry points.
Studies show that intruders who have a harder time breaking in are much more prone to give up on their efforts. If someone is struggling to break in, they're not going to hang around while they wait for the police to show up.
Security film provides much more than just an extra layer of security. It gives teachers and students more time to react in the event an intruder attempts to break in. In a situation where time is of the essence, it's essential that the security window film slows down and deters the threat from entering the building.

Why Security Window Film?
Security window film is the best solution for defending against intruders that present a threat to the safety of children, teachers, administrators, and others in our school systems. When you install safety film in your school, the chances of an intruder breaking multiple windows is very slim and rebuilding will be much easier.
Security films are a less expensive alternative to security glass and strict building codes in areas like Washington D.C. have forced schools and commercial buildings to adopt the use of a protective film on ground level windows. Absolute Perfection works with Washington DC schools to meet building code standards by adding an important layer of security to ground level windows in your school.
Don't wait until it's too late. Contact a local professional window film dealer near you to learn more about school safety film.
If you have questions about security window film for your school system, give us a call at (888) 481-8468 or contact us online today!
Tell us a little about your project...
Don't be afraid to tell us about your timeline and budget. We are straightforward about our products and pricing and knowing where you are coming from helps us hit the target.