How Security Window Film Protects Against Crime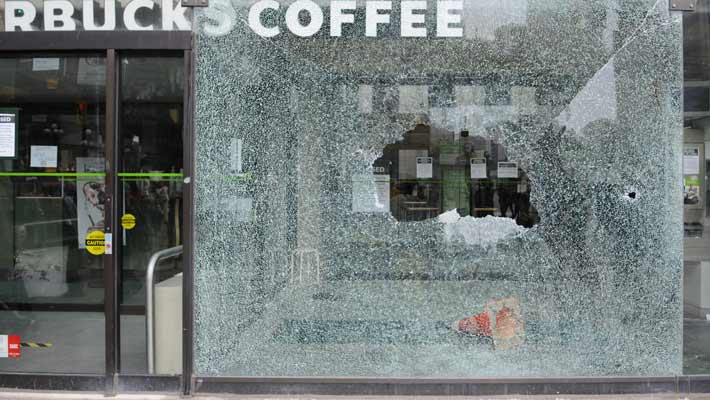 Plain glass windows are the target for many types of crimes. So, how can you help to reinforce that glass to protect against crime? There are variety of ways from bars to bushes, but the most discreet and cost effective is security window film. In this post, we'll go over (and show you) exactly what security window film is, and how security window film protects against crime.
What is Security Window Film?
Security window film is a type of window film applied to existing windows of a building or home. This film, when properly installed, reinforces glass to protect against crime. While security window films won't prevent glass from breaking, what they do is hold the glass together to eliminate easy entry and shards of glass.
Security window films come in a variety of thicknesses which directly relate to their effectiveness against a variety of safety and security threats. For example, a LLumar 15 Mil film will do a better job as a blast mitigation film than a LLumar 4 Mil film.
Caulk and Dow Attachment Systems
Many other factors will go into the effectiveness of safety and security film. This is one reason why it's important to talk with your local talk with your local security window film company to discuss options. Mounting systems, such as caulk or Dow, may be necessary for your needs. Caulk or Dow essentially attaches your film to your window, and then your window to your frame, further protecting against crime.
C-Bond Window Strengthening Systems
C-Bond is another additive to the security window film installation which improves the overall outcome of the window's protection against crime. Ultimately, C-Bond is a liquid solution which fills in the tiny imperfections of glass making your glass 3x more resilient to impact. In fact, the C-bond window strengthening system is scientifically proven to increase glass and window film strength and safety.
How Security Window Film Protects Against Crime
With all these different types of window security and safety film applications combined, how does this lead to protection against crime? Even though your glass will still ultimately shatter, the key is your glass will remain in place. By keeping the window in place, even after it shatters, you are retaining the physical barrier of the window which prevents forced entry. This also prevents glass shards from turning into dangerous projectiles in the event of a bomb blast.
For more information on safety and security window films, get in touch with AP Corp today. At AP Corp, we are the leading provider of security window film in Maryland, DC, Virginia, and Nationwide! In addition to safety and security films, AP Corp also provide heat control window film, glare reduction window film, commercial graphics services, and much more!
Tell us a little about your project...
Don't be afraid to tell us about your timeline and budget. We are straightforward about our products and pricing and knowing where you are coming from helps us hit the target.