Maryland Window Tint Experts
As experienced 3M-certified window film and tint experts, AP Tinting has 20 years of experience in our field. We combine our extensive knowledge with a commitment to client satisfaction that motivates us to deliver the best window tinting service in Maryland.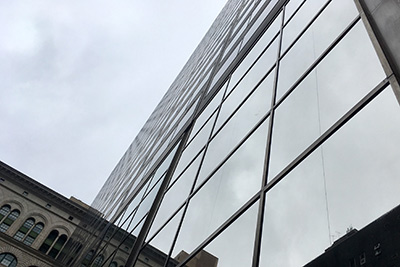 Commercial Glass Tinting
Update your office building's windows with 3M window film solutions. 3M products receive praise for their durability, reliability and affordability. Give your commercial space a professional look with solar, security, frosted and decorative tinting. Learn more about our highly rated commercial window tinting in Maryland.
Commercial Graphics
Build brand awareness and reach new customers with professionally designed commercial graphic window tints when you use our Maryland window tinting services to promote your brand. Explore options like high-resolution photos, graphic designs, murals, logos and custom colors and styles with AP Tinting's wide range of commercial graphics and custom tinting.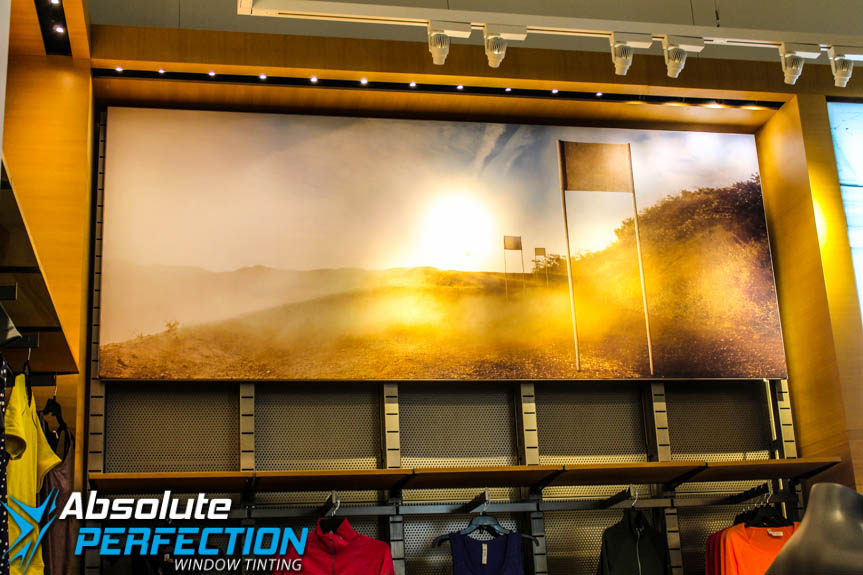 What Can Window Film Do for You?
Window tinting and film offer several benefits for your home or business, including:
"Absolute Perfection's work was phenomenal. They took pride in their work, cleaned up after themselves. and finished in a timely manner. The end results were great. They did window they did indoor window treatments to help cut down on UV rays and it also helps with insulation and heating and cooling. They deserve a straight-A grade – they're great."
"Fantastic experience. Seamless and efficient. The installers were quiet, clean and worked well together. Robert Croft is very knowledgeable about the product and doesn't pressure you to sign a contract. They installed film in our home. If you are considering this service, you would do well to contact AP Tinting. I totally recommend this company!"
"Had them do my windows as well as the headlights and taillights on my car. Absolutely love their work! We mainly dealt with Kate and Justin and they are both very pleasant and very helpful. Outstanding customer service and outstanding work! I plan to have more graphics put on my car and will definitely go here again. I tell everyone I know to use this company. I highly recommend Absolute Perfection!"
"Thanks so much to all those at Absolute Perfection, for an absolutely perfect tinting job! I was so impressed with the whole operation from start to finish. The facility is spotless. There is a range of products, all high-quality, to choose from. The staff just made me feel welcome and at home and answered all my questions. I will certainly be passing their information on!"
"They were great. They worked clean, they were professional, and they were pleasant. I chose Absolute Perfection because they got back to me faster than other companies did, and I really liked their products. I would recommend them for other businesses in my area."
Maryland Tinting
& Graphics
Maryland Headquarters
5397 Enterprise St,
Sykesville, MD 21784
AP Tinting is proud of the immaculate service we offer our clients and the expertise our customers know us for. If you're looking for high-quality residential or office window tinting in Maryland, you can rest assured that AP Tinting will give you the best. Request a free quote to learn more about what we can do for your home or business.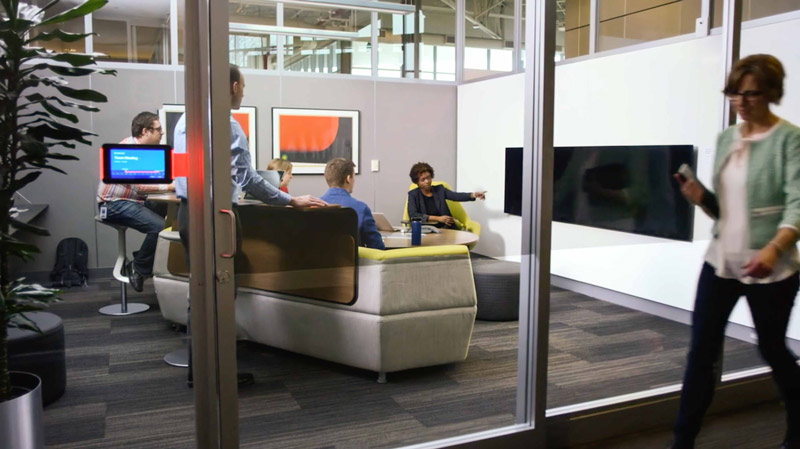 Tell us a little about your project…
Don't be afraid to tell us about your timeline and budget. We are straightforward about our products and pricing and knowing where you are coming from helps us hit the target.