Should I Tint My Windows in the Winter?
A lot of people ask us, "Should I tint my windows in the winter?" When thinking about tinting your car windows, usually sunshine and heat come to mind. But did you know that tinting your windows in the winter offers some awesome safety and fuel saving features?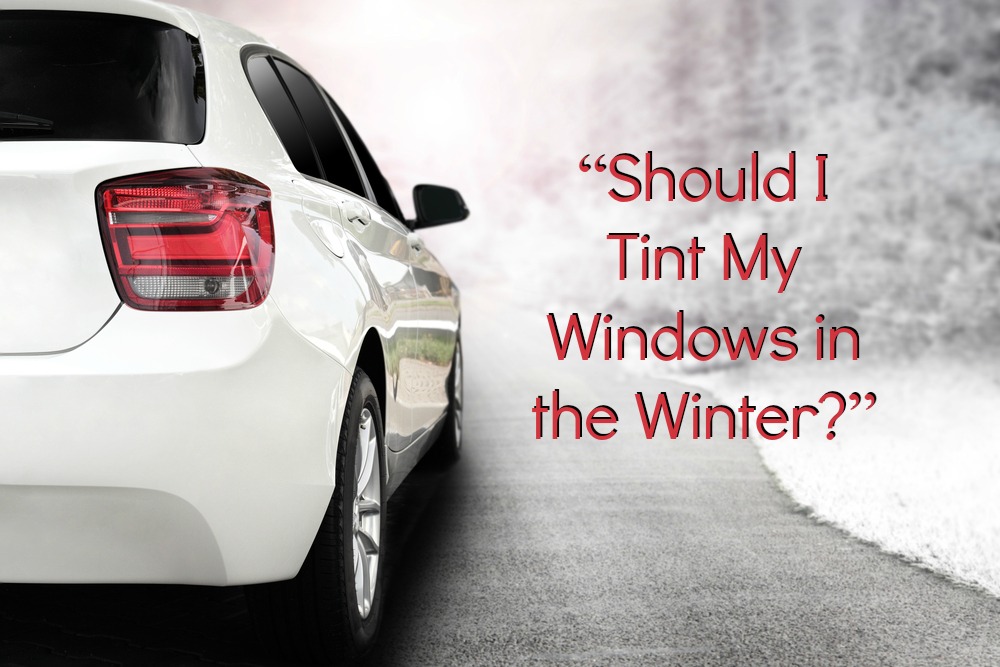 If you're ready to have your windows tinted for reduced glare this winter, click here for a FREE quote, or give us a call at (410) 549-4285.
Visual Benefits of Tinting Your Windows in the Winter
Tinted windows during the winter months will minimize glare from snow and incoming headlights, increasing your visibility. Glare is actually intensified in the winter when the ground is covered by white snow or even just sleet and rain. Headlight glare can also be a big hazard with the later sunrises and earlier sunsets during winter.
Glare reduction = better visual safety
Fuel Efficient Benefits of Tinting Your Windows in the Winter
Window tint acts as an insulating layer by trapping interior heat inside the car in the winter. This helps you save money in fuel costs as you are not running your heating element as much in extreme temperatures.
Insulation = year round benefits
The Holiday Season Means Discounts!!
Everyone loves a good deal! As many people are unaware of the year-round benefits, winter is usually a slower time for tint shops. Between the lack of demand for winter window tinting and the holiday discounts, you'll be sure to get some discounts! Check out some of our very own coupons here.
If you're searching for the perfect stocking stuffer, imagine the look of joy when your loved one opens their stocking to find a gift certificate from Absolute Perfection! Get yours today!
To contact AP Tinting to purchase a gift certificate or get a FREE quote, click here to contact us online or give us a call at (410) 549-4285.
Tell us a little about your project...
Don't be afraid to tell us about your timeline and budget. We are straightforward about our products and pricing and knowing where you are coming from helps us hit the target.