Storefront Window Lettering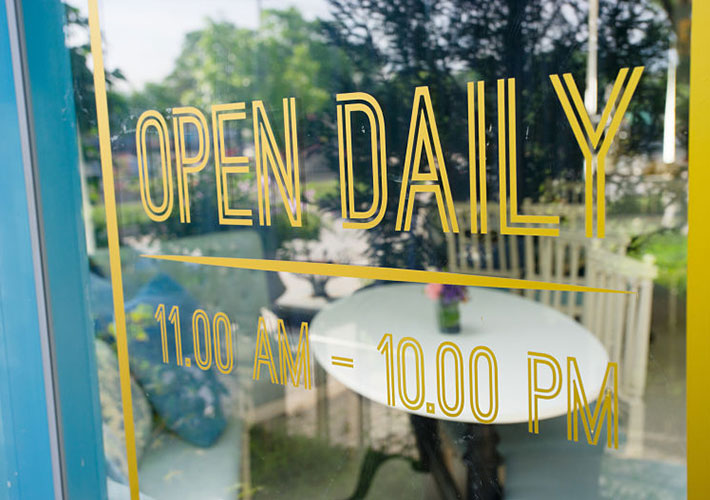 North Carolina has a competitive storefront culture. With so many beach storefronts and communities of storefronts it's important that business owners can find effective ways to standout and have unique window graphics. Absolute Perfection has a team full of talented, creative and innovative people that spend their time and effort coming up with the best possible lettering for specific businesses. With a full in-house team of designers and installers, transforming your business has never been easier to accomplish.
Decorative window films enhance the overall appeal of your company while adding a constant attention grabbing advertisement that increases customer traffic which is perfect for any business. Absolute Perfection storefront window lettering is the optimal solution for many businesses to flourish even further than they already were.
Absolute Perfection Storefront Window Lettering Designs
At Absolute Perfection we will tailor each custom design to your specific needs in hopes to make your vision come into fruition. Come in and discover the benefits that our vinyl lettering will provide for you.
Absolute Perfection Storefront Window Lettering Benefits
Promote brand awareness to everyone that passes by.
Advertise your products, services, and contact info.
Catch attention with industry specific buzzwords.
Can also be applied to interior doors.
Draw in window shoppers with an inviting graphic.
A vinyl graphic will protect your windows from wear and tear.
Use storefront graphics and lettering as advertisement.
Block the sun and save on energy bills.
Absolute Perfection Storefront Window Lettering 3M Certified
As a proud 3M Certified Graphics Installation Company we can ensure the best production and installation of graphics and vinyl. We are also equipped with in- house graphic artists that will create endless design possibilities with your company logo.
Absolute Perfection Storefront Product Options
Absolute Perfection offers a wide array of products and services for our valued customers. This includes, but is not limited to our interior and exterior wall murals perfect for advertising. Discover a short list of our endless products and services below.
Indoor & Outdoor Wall Murals
Frost & Decorative Films
Vehicle Wraps
And More!
Vinyl has the power to transform your space. To get started give one of our designers a call today and watch your vision become a reality. Click here to learn more about Storefront Window Film and receive a free estimate!
Tell us a little about your project...
Don't be afraid to tell us about your timeline and budget. We are straightforward about our products and pricing and knowing where you are coming from helps us hit the target.