Unique Uses of Decorative Window Films in Offices
The usage of glass as a building material in the business world is widespread. Whether it's exterior glass for better views and more natural light, or interior glass to extend natural light and create a more open feeling. With such widespread use, there is also a need and a desire to beautify that plain, bare glass. Here are some unique ideas on how to use Gaithersburg, MD decorative window film in your office.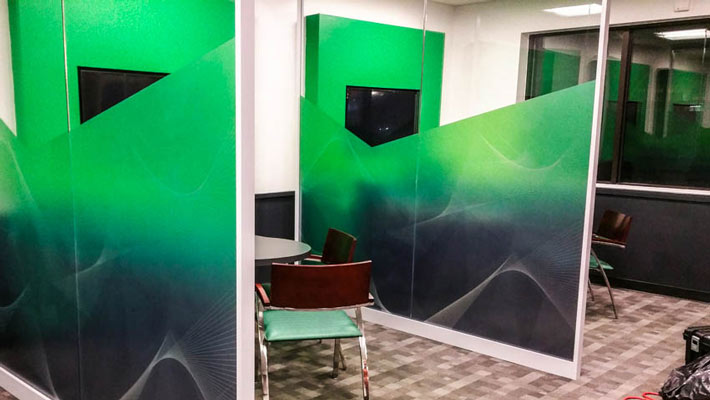 Your Brand in a Frosted Window Film
Frosted films are ideal for improving the privacy of your space. These decorative window films block out sight lines while allowing diffused light to pass through. One unique way to use frosted window film in an office is a custom film design which pulls elements from your company branding. This will help tie your space together while also providing privacy!
Casper Cloaking Window Film
Many businesses have sensitive information they bring up on computer screens. This doesn't really combine well with clear glass interior walls and exterior windows. Luckily, now you can have the best of both worlds with Casper cloaking window film! This film turns any computer monitor or TV black when viewed through the film itself. While not technically a decorative film, it's extremely cool to show people. Check it out below for yourself!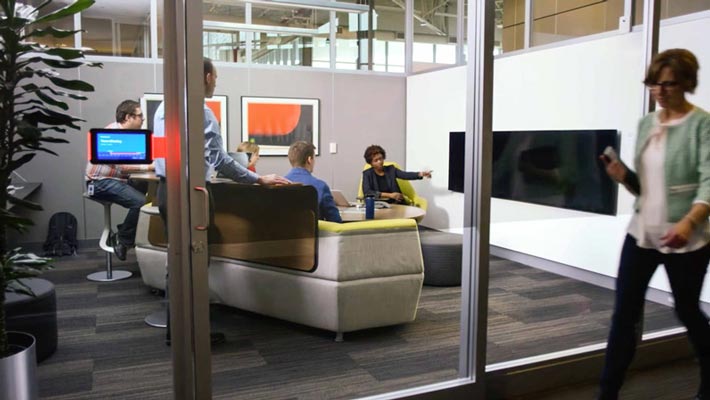 Core Values in Color
Window films are extremely versatile design materials. You can print any color and opacity onto a film and then apply it to your office glass. A unique idea here would be to print your core values or capabilities onto decorative window film and apply it to your conference room glass. Now anyone who uses this room knows what your company is all about!
Turning Glass into a Noteboard
One of our personal favorite uses of decorative window films in Gaithersburg, MD is turning conference room glass into a something like a whiteboard. You've probably seen someone draw on glass, this just improves the experience! Create a dedicated space for notes to take place with a color background which makes the writing more visible.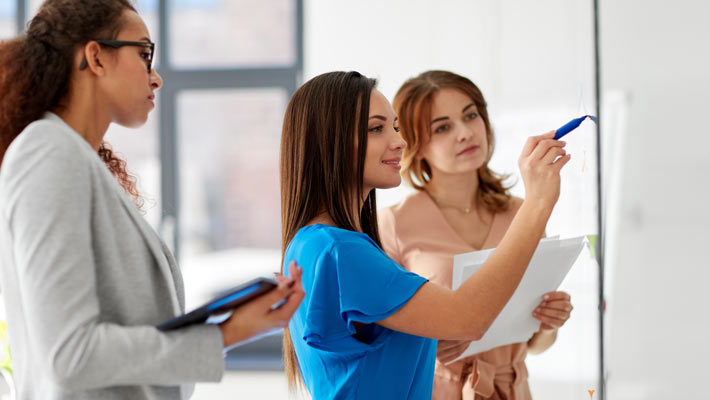 Bird Safety Film, aka Fritted Film
When birds see vegetation through a window, or reflecting off a window, they can sometimes fly straight into the window. This causes serious harm to the bird as well as often damage to the window itself. If you're having issues with bird collisions, a bird safety film can be a creative use of decorative window film which provides multiple benefits beyond just beautifying your space.
Your Gaithersburg, MD Decorative Window Film Company
AP Tinting is the leading supplier of decorative window films in Maryland, DC, Virginia, and nationwide! So, if you're in need of Gaithersburg, MD decorative window film solutions get in touch with the area's highest rated service provider, today!
Tell us a little about your project...
Don't be afraid to tell us about your timeline and budget. We are straightforward about our products and pricing and knowing where you are coming from helps us hit the target.