Wall Murals
Is your business lobby in need of some corporate branding or maybe your restaurant walls could benefit from an elegant decorative scene? A vinyl wall mural installation could be the perfect solution.
Indoor and Outdoor Vinyl Wall Murals
Absolute Perfection designs, prints, and installs custom wall murals in the Baltimore, Maryland and Washington D.C. areas. There is no limit to where we can install these custom designed murals. Whether you own a restaurant, manage an office, or run a casino, a wall mural can be a great addition to the brand of your corporation.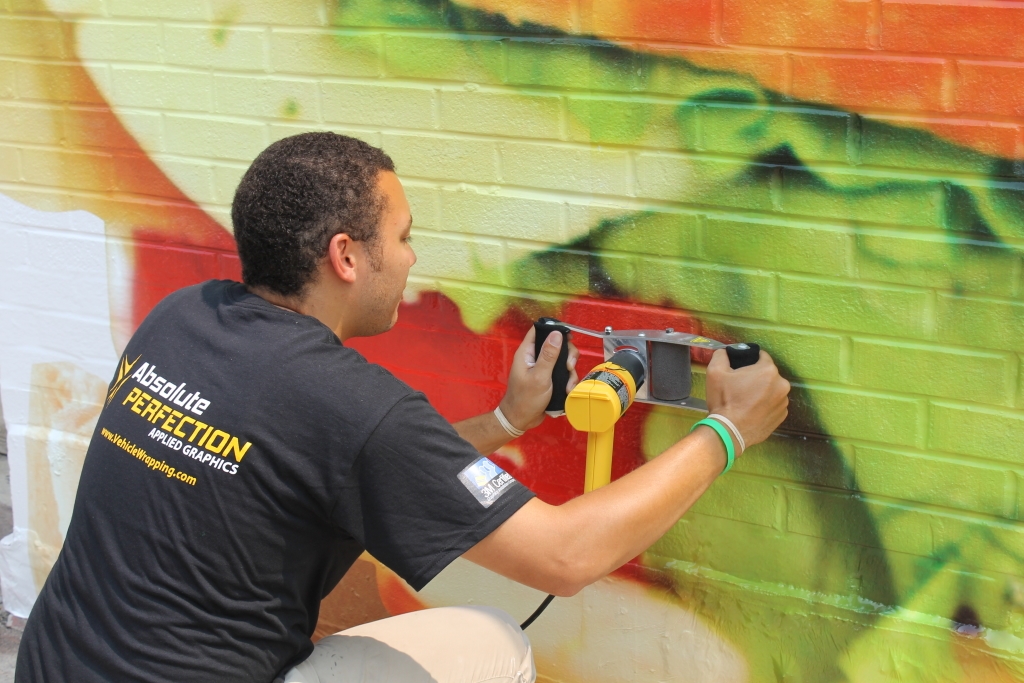 Make Your Washington D.C. Business Stand Out!
Create and strengthen brand awareness outside your business
Establish your business identity in your office or restaurant
Communicate your company values and mission throughout offices or conference rooms
Proudly display your company logo throughout the office
Create ambiance with a beautiful scene that complements your restaurant's theme
Spice up your restaurant décor without permanently damaging the walls
Design an atmosphere that keeps the customers coming back and the new ones rolling in
Encourage and motivate members of your fitness facility with motivational phrases/photos
Absolute Perfection – The One-Stop-Shop
We complete the entire wall mural production process in-house. To begin, you'll work with our in-house, full-service graphics team who will apply your input, along with their expertise to ensure the design is beneficial to your business. By reducing printing time with our state-of-the-art, eco-friendly printer, we're able to decrease overall project time. This extra time is devoted to installation where our team of 3M Certified installers will ensure your wall mural is perfectly displayed. No one delivers a better vinyl wall mural than Absolute Perfection Inc.
3M Certified
Absolute Perfection is proud to be a 3M Certified Graphics Installation Company! You can be guaranteed of the best production and installation of graphics and vinyl. We also have in-house graphic artists, who can create endless designs for your indoor or outdoor wall murals and graphics!