What Does Window Tint Do?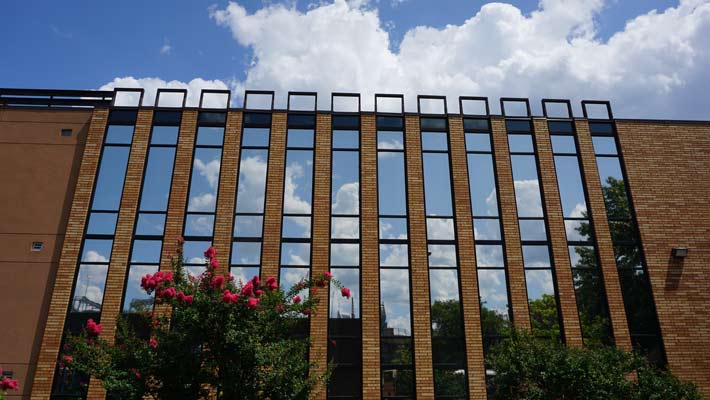 Window tint provides many benefits beyond just looking stylish. Ask your average consumer what window tint does, and they'll be able to list off probably two or three of its benefits – but do they know all 7 major benefits of window tint? Here are all the major benefits of what window tint can do for you.
The Many Benefits of Window Tint
Whether you apply window film in your home or automobile, tinted windows offer many benefits for your health and comfort, including…
Shields UV Rays – You can think of window tint as a 24/7 sunscreen. Window film provides a 24-hour barrier against harmful UV rays—blocking up to 99% of UV rays! This protects furniture, artwork, flooring, interiors, and people from the dangers of prolonged exposure to UV rays.
Blocks Heat – Infrared radiation, the part of sunlight which causes heat, is also blocked by window films. This leads to overall better comfort in your office, home, or vehicle.
Improves Security – Security window film is designed as a nearly invisible shield. It reinforces the glass, so it won't shattering immediately upon impact. This safeguards your building or vehicle from flying glass, break-ins, severe weather, vandalism, etc.
Increases Privacy – A higher level of privacy is always something nice to have. Whether that's privacy during your daily commute or at home from the curious eyes of your neighbors.
Conserves Energy – Live comfortably with reduced heating and cooling costs in your home or office. With window film, you can see energy savings of up to 50%. Window film helps keep the heat out in the summer and the cold out in the winter, reducing the strain on your heating and AC unit, making it more efficient and improving your comfort.
Minimizes Glare – Sun glare can result in painful eyestrain, dangerous driving conditions, and render certain office spaces totally unusable. Glare reducing window film can improve your comfort by reducing sun glare without sacrificing natural light.
Improves Style – One of the most sought-after benefits of window films is looks. Tinted vehicles, homes, and office buildings all just have a nicer more stylish look to them than plain glass.
Want more information on window tint film for your vehicle or building? Get in touch with the experts at AP Corp today! AP Corp is the leading window tinting company in Maryland, Washington, D.C., and Virginia. We service our clients in the greater DMV area with a variety of top-quality window film products—nationwide.
Tell us a little about your project...
Don't be afraid to tell us about your timeline and budget. We are straightforward about our products and pricing and knowing where you are coming from helps us hit the target.