Why Customers Love Decorative Window Film
When it comes to window film, utility is often the principal factor. Whether it be heat reduction, privacy, or reducing glare, window film has physical benefits. Most of our customer say they love decorative window films because it achieves many physical benefits alongside functional benefits.
Decorative window film breaks away from the mold and introduces a function of visual aesthetics. To put it simply, decorative window film is designed to be visually attractive!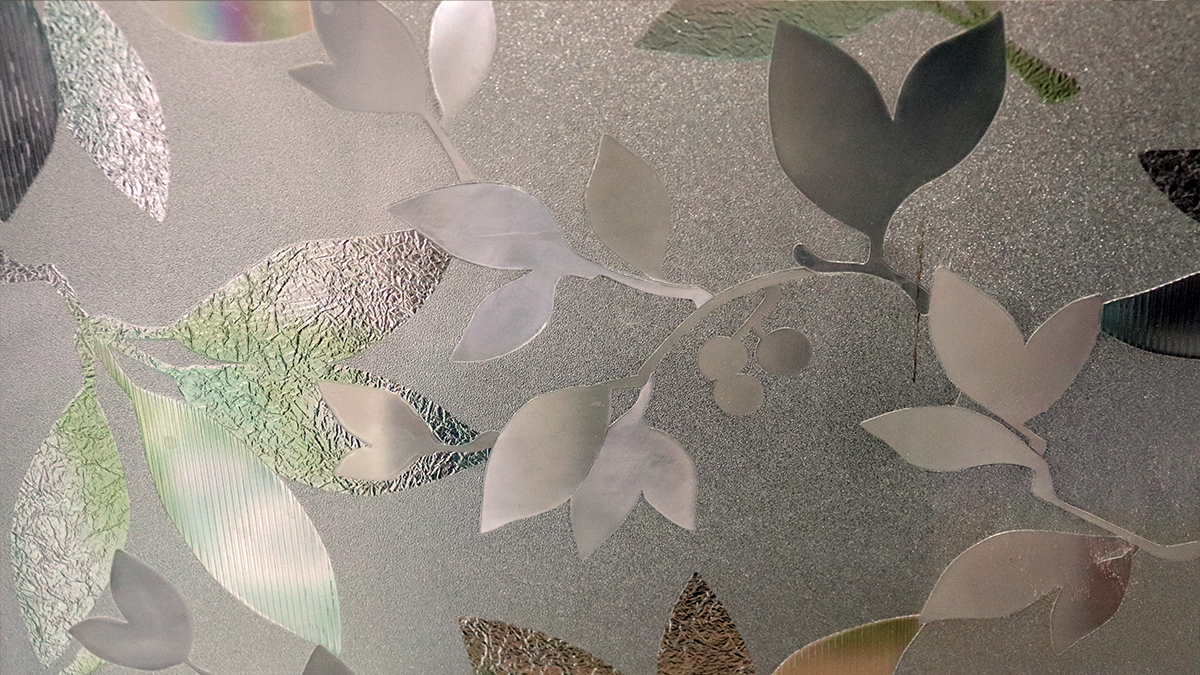 Where does decorative window film look best?
The next time you visit an office, take a moment and look around. Most likely, you will see decorative window film as far as the eye can see!
You will see frosted glass window films used to create privacy in offices. Geometric patterns which break up the conference room's glass panes. Other places you might see decorative window film are in waiting rooms, partitions, verandas, vestibules, and even in bathrooms!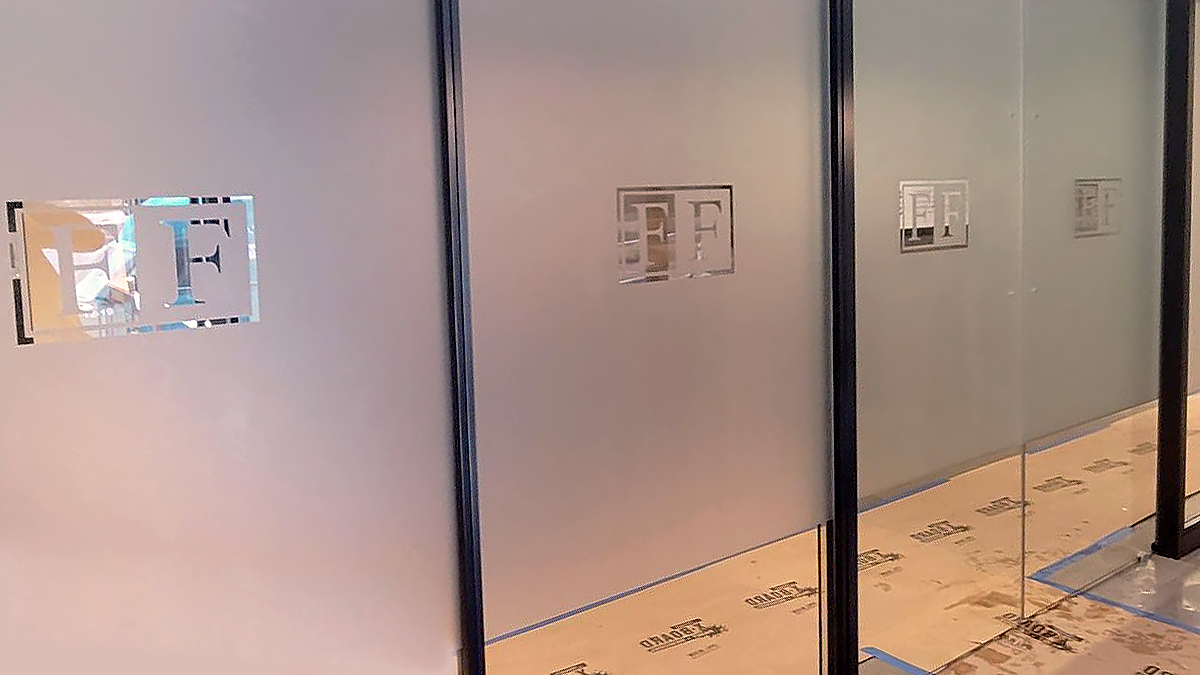 What Types of Decorative Window Film are Available?
Window film comes in a ton of different forms for different use cases. The most common types of decorative window films our customers ask for are:
Frosted Glass Film – This window film provides privacy by giving the glass the appearance of acid-etched or sandblasted glazing. This look prevents visibility from both sides of the window without eliminating natural light.
Textured Decorative Film – This one is pretty straight forward. It's window film that (when touched) is uneven and has a rough surface.
Gradient Decorative Film – Window film which changes from light to dark, or dark to light in opacity. Typically used to denote transparency instead of light when referencing glass films.
Architectural Film – This is a self-adhesive non-toxic architectural finishing film replicates the look and feel or architectural materials like wood or stone. It can cover just about any type of surface: walls, ceilings, doors, furniture, and more.
Perforated Vinyl Film – This is a form of window graphic advertising that provides one-way visibility—from the outside, it appears as a solid image. In contrast, from the inside looking out, you can see through the design. This is due to multiple tiny perforations allowing a protected view of the outside world.
Patterned Decorative Film – A window film with a repeated decorative design, often using geometric shapes.
Specialty Decorative Film – Describes a very diverse collection of unique films that render different colors, moods, and perspectives. To achieve an original appearance.
Custom Decorative Film – Custom decorative films and window graphics can be used to showcase sales and promotions, feature new inventory, make announcements, or leverage signage in long-term applications.
If you have flat glass, there's a decorative window film that will transform your space visually while also increasing privacy.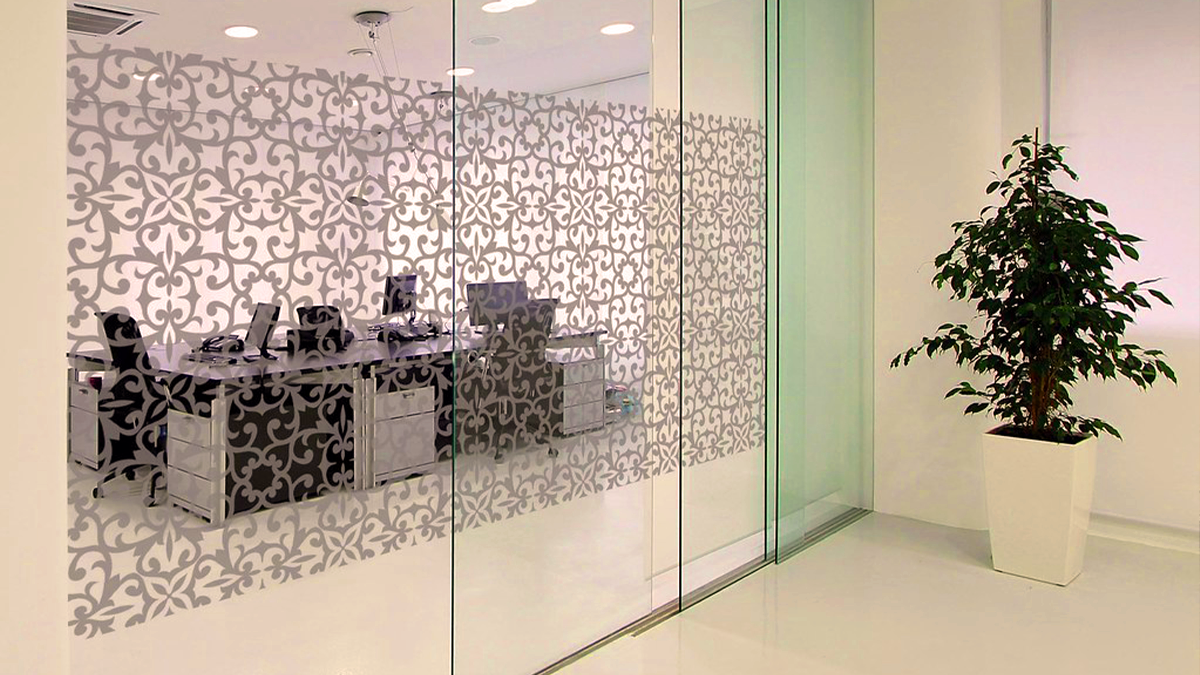 How customizable is decorative window film?
What people love most about decorative window film is how customizable it is! Simply put, if you can dream it you can have it with decorative window film. These films are custom-printed to meet your exact vision and color needs.
Decorative window films allow you to add your company's brand narrative to your space—where your organization's culture, values, and expectations are front and center.
Your Decorative Window Film Company in Annapolis, MD
For more information on our decorative window films for your office space, please reach out to us today! AP Tinting is your decorative window film company in Annapolis, MD. We help businesses and homeowners with quality-first installations of a wide variety of window film solutions.
Tell us a little about your project...
Don't be afraid to tell us about your timeline and budget. We are straightforward about our products and pricing and knowing where you are coming from helps us hit the target.