Why You Should Have Professionals Tint Your Windows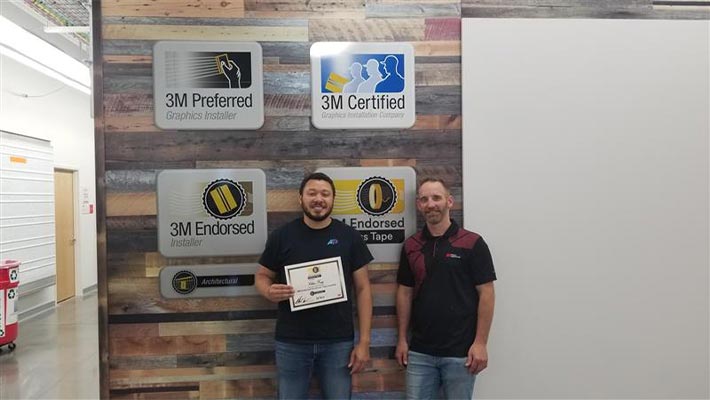 The prospect of saving money with a DIY window tint installation, or entrusting it to a buddy who swears they've done it before, is tempting. While difficult, it's not impossible to install window tint on your own, but should you? Here are some factors to consider when deciding if the cost of a professional installation is worth it for you. 
Contamination
Contamination, both on the vehicle and in the workspace where the tint will be applied, is a make-or-break factor in how successful your tint installation will be. Dust and dirt particles can easily end up between the tint film and your window, leading to bubbling. 
It's critical to have a dust-free environment and the skills to properly prep the glass. Preventing contamination isn't easily tackled in most home garages, and nearly impossible outdoors. At AP Tinting, we have a controlled environment for tinting installation, and our professionals are experienced in thoroughly prepping your glass for the application. 
Expert Service 
Your time and money is valuable, and what may have seemed like a quick DIY could turn into a lengthy project if your tint installation goes wrong. Removing and replacing a failed tint application will cost additional time and money. With a quality professional handling the installation, you can rest assured it will be done properly the first time and within the time frame specified. 
Warranties
When you take your tint job into your own hands, any problems that arise after the installation are yours to sort out as well. Any tint shop worth hiring will back their work up with a guarantee or warranty. If something doesn't look right after installation, they will work with you to make it right. 
We offer a Lifetime Warranty, which covers any defects that could arise as a result of product failure or the installation process. This includes fading, bubbling, cracking, peeling, and delaminating – provided these are not from personal damage. 
High Quality Brands
The window films a professional installer uses are generally a higher quality product than store-bought film. Low quality films are prone to showing the classic signs of a bad tint job: turning purple, bubbling, and allowing more heat transfer. All of our films are backed with a no color change warranty, and we use leading industry brands. 
Tinting regulations
Vehicle modifications are regulated by state and municipal laws, which include specifications on what type of tint is allowed. A reputable tinting business will be familiar with the laws in the area they service. If you choose to do a tint installation yourself, you will need to learn what the regulations are in your area and how that translates into which film you should purchase. 
A DIY tint installation might save money upfront, but professionals can ensure proper application and a beautifully finished product! For more information on our tinting services, get in touch with us. Wondering how much your tint job will cost? Well if you're looking for professional window tinting in Maryland, DC, or Virginia, AP Corp is here to help. Fill out the free quote form below and we'll get back to you soon! 
Tell us a little about your project...
Don't be afraid to tell us about your timeline and budget. We are straightforward about our products and pricing and knowing where you are coming from helps us hit the target.