Window Film Benefits for Museums and Historical Buildings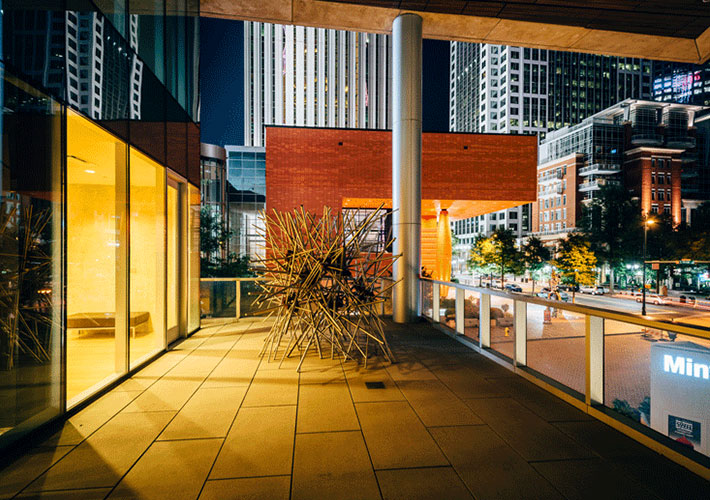 North Carolina is home to a plethora of Museums and Historical buildings. As this state continues to blossom into becoming more vibrant, it's important that it's historical landmarks and museums are well preserved. One best ways to preserve these locations are to use Window Film. While Window Film can be used for residential, automotive or commercial instances, this article will explore the importance of Window Film. Learn about five benefits of using Window Film for Historical Buildings and Museums in particular.
Protect the Resilience of Museums and Historical Buildings
Because North Carolina has a relatively unpredictable weather, it's important for Museums and Historical Buildings to be well prepared for any potential weathering that may serve a threat. With recent Hurricanes such as Hurricane Irma as well as it being the peak of Hurricane season, our company wants to make sure that our community, specifically Museums and Historical buildings are well protected against these storms. That being said, Hurricane Protection Film keeps the windows well protected as it adds a layer of adhesive that will keep the window intact, avoiding it from shattering in the event of it being ruptured during a storm.
Safeguard Museums and Historical Buildings
Museums and Historical Buildings house many valuable and well cherished artifacts that should always be safeguarded especially against burglars. Similar to it being protected from the rupturing during a Hurricane or a storm, Safety Protection Film will protect the Museum and Historical Buildings as it decreases the probability of a window shattering. This generally deters robbers from being able to break and enter through a window.
Reduce Glare and Fading
One of the most important things about a Museum or a Historical Building as previously acknowledged, is the artifacts and historical relevance of the materials being held there. That being said it's incredibly important that the things within the building are protected. These spaces usually have windows that cause both glare and fading. Glare and fading are two ways that can deplete the value as well as alter the visual worth of some flooring, artifacts, paintings, furniture, etc. By applying solar window film, it will decrease the likelihood of fading which in return maintains the value of the materials.
Reduce Hot Spots
Within Museums or Historical Buildings, maintaining the proper temperature in the room not only to secure that the valuables within the room are maintaining their value but also to create a comfortable environment for the guests visiting. That being said, Window Film can help maintain climate control within a room as well as reduce hot spots that may occur from light shining through the window.
Reduce Energy Costs
Light shining through a window can also cause more damage than just hot spots and fading. A lot of the Museums and Historical Buildings are generally old or large in size. This means it takes a lot of energy to maintaining the heating and cooling of this space. Window Film can reduce the amount of energy costs by making the rooms more climate controlled. This in turn will reduce energy costs and save money for these places.
Tell us a little about your project...
Don't be afraid to tell us about your timeline and budget. We are straightforward about our products and pricing and knowing where you are coming from helps us hit the target.