Using Window Film Safety Distraction Markers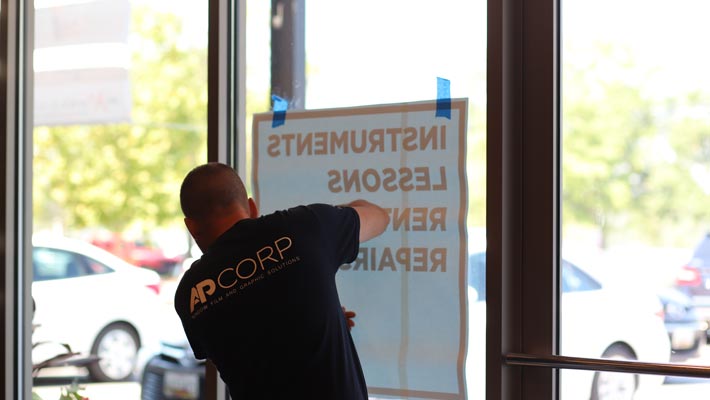 It's always nice when we can find ways to improve the safety of our space in a clean, effective way. Using window film safety distraction markers lets you prevent any accidents involving the glass within your building without taking up space or affecting design. In fact, in most cases, this decorative window film improves the look and feel of your building.
What is a Window Film Safety Distraction Marker?
A window film safety distraction marker is basically a sticker that prevents people (or animals) from colliding with the glass in your space. Have you ever seen one of the videos only of a person walking straight into a glass door? These types of window films prevent that. And with the rise in the usage of interior glass to partition off rooms, the need for window film safety distraction markers is increasing.
Most Common Uses for Safety Distraction Markers
So where would you most commonly see these safety distraction markers? As previously mentioned, they are most often applied to interior glass in buildings to prevent people from crashing into that glass. That said, there are other common uses for safety distraction markers:
Floors Graphics – Can be used to grab people's attention who may not be looking up. This is especially helpful with the rise of mobile phone usage. Floor graphics tell people which way to go—and not go. On larger campuses, this can ensure people don't accidentally walk down the wrong hallway or through the wrong door.
Conference Room Glass – Probably one of the most common uses of decorative window film in Columbia, MD is on conference rooms or other similar glass partitions. A distraction marker used here is essentially use so people don't walk face-first into the glass. It can have a dual purpose though of providing privacy to those inside the conference room.
Bird Safety Film – On larger buildings, there are serious concerns over birds colliding with glass. Not only will this hurt the bird, often killing them, it can lead to permanent damage to your building's glass. What bird safety film does is add a pattern to your windows which birds will see and then realize the glass is a hard surface.
Office Door Graphics – Similar to the need for conference room safety markers, graphics on office doors can help to prevent accidents with glass doors. Commonly, office doors will already have this safety feature installed with names on doors. Another usage would be frosted window films commonly used for privacy.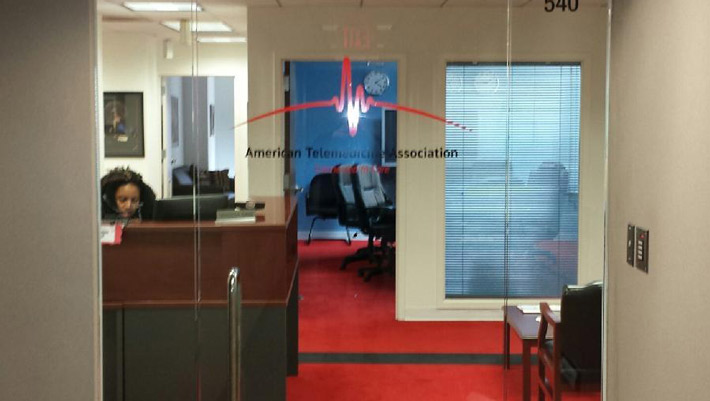 Where to Get Window Film Safety Distraction Markers
If you're looking to install these safety markers in your building, there are plenty of places you can get them. If you're looking for the cheapest option, lower-quality stickers can be found online or at a local home improvement store. If you'd like something with more of a custom design that adds visual appeal to your space, seek out your local Columbia, MD decorative window film company for help.
Here at AP Corp, we are the leading nationwide window film company. We are not only certified by the industry's most reliable brands, but we also stand by our work with a worry-free guarantee. If you're looking for safety and security window film in Columbia, MD or any other surrounding area in Maryland, DC, or VA, get in touch with us today!
Tell us a little about your project...
Don't be afraid to tell us about your timeline and budget. We are straightforward about our products and pricing and knowing where you are coming from helps us hit the target.