Window Tint Ideas to Improve Your Business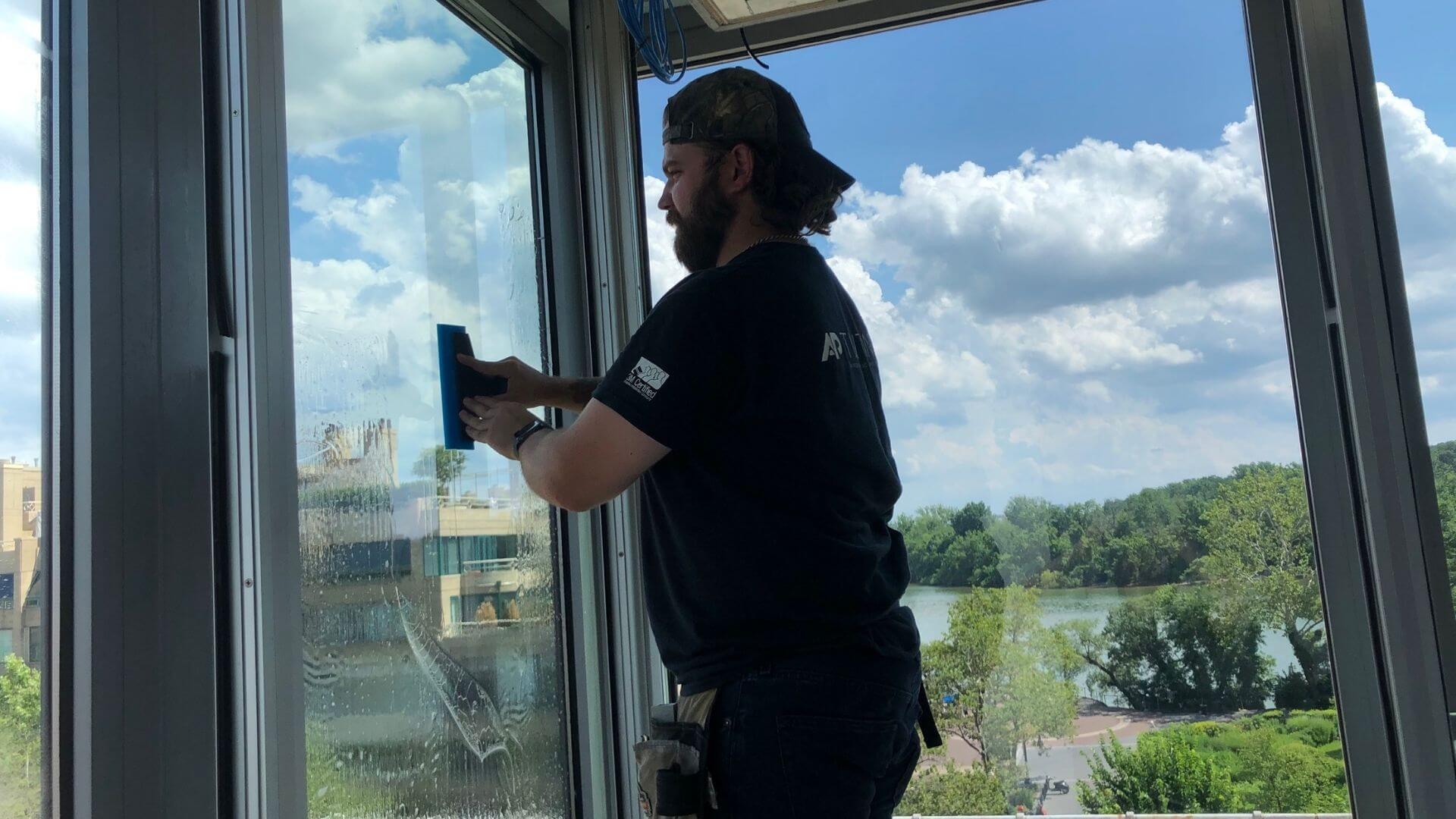 For as long as entrepreneurs have been running businesses, they've been searching for easy ways to create more comfortable, energy-efficient, workplaces that increase productivity. Sadly, there is still no one-size-fits-all solution, but there is one product you can install to help in all these areas – window tint.
Keep reading to learn what options are available to you, and how they can improve your business.
Save on Energy
Here's a secret – any window film worth its salt is going to help you save on energy.
Window tint materials are designed to block up to 99% of UV rays from entering your space and reject infrared light, the solar output that makes you feel warm. When you get tinted windows of any kind, you take some strain off your HVAC system because there is simply less warm space to cool. That means you can stop cranking the A/C during the afternoon to save some of your business's hard-earned profits.
Improve Comfort
Even the most sophisticated HVAC systems have their boiling points. Any lobby or office that is exposed to a lot of direct sunlight is bound to feel brutal at certain times of the day. Luckily, there are a variety of solar window film solutions to reduce the amount of solar heat entering your space.
Take the John's Hopkins Fitness Center for example. Even with a top-of-the-line HVAC system, the majority glass building took a beating from the sun, day in and day out. So, a team of students and administrators worked together with AP Tinting to find a window film solution. This resulted in an immediate improvement in temperature and a more comfortable space for all.
Increased Safety
Some businesses and organizations are less worried about solar energy, and more concerned with security. For these clients, AP Tinting recommends security window film.
Security window film still offers the benefits of UV blocking and heat reduction, but its claim to fame is its anti-shatter technology. In the case of a bad storm or break-in, the safety window film holds broken pieces of glass together. This prevents the glass from becoming a projectile while slowing down water leaks or an intruder.
Increase Privacy
There are a wide variety of window tinting films that will increase privacy in your office or commercial space. And while many people choose decorative window films, such as a frosted look, we're found that LLumar's Dual-Reflective Window Film Series is a favorite among storefronts and ground-level office spaces.
Dual-reflective window films don't just reduce the heat entering a space, they reflect light back out and create a mirror effect. So, someone standing outside will only see their own reflection in your windows. The people inside your office, however, can still enjoy the view looking out.
One important note on dual-reflective window film – it's not as effective at night. When the sun has set, there's simply not enough visible light to reflect!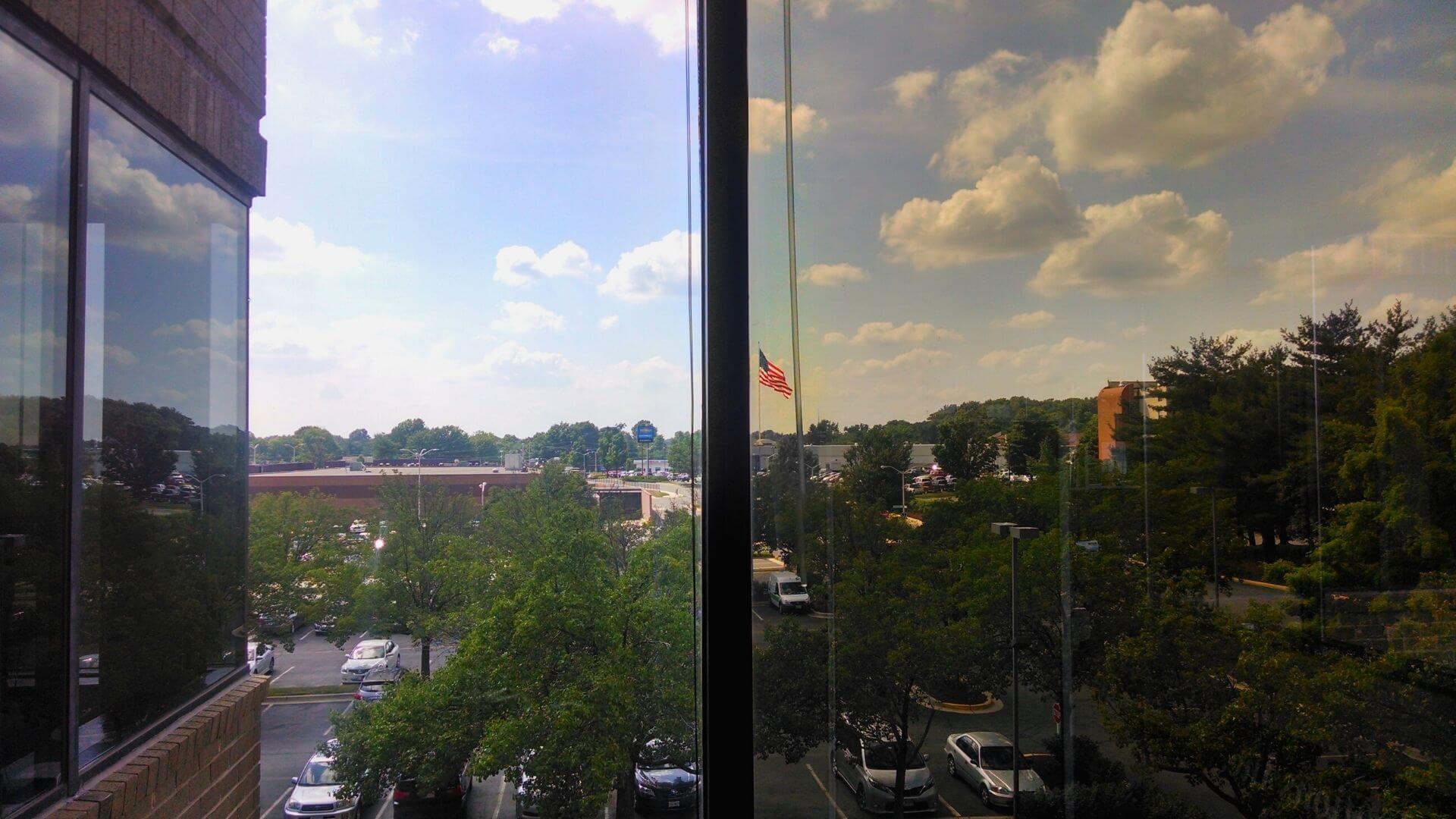 Decrease Distractions
Modern offices with a lot of glass windows and walls are beautiful, but they can cause a lot of distractions to your workers. And with the world we live in, any number of interesting things could happen on the other side of that window or wall.
Thankfully, decorative window film can improve productivity by decreasing these distractions. Plus, they can improve your branding and add style! That means you get a cool, modern-looking space without sacrificing productivity.
Improve Branding
When it comes to window film, the only limit is your imagination.
Why? Because you can always choose to get all the benefits of regular window tint while growing your business with commercial graphics from our sister company, AP Graphics.
AP Graphics offers commercial graphics solutions such as transportation graphics, storefront signage, and window graphics that grow your business.
Explore your Window Tint Options
Now that you know your options and have set your goals, it's time to get moving.
AP Tinting is the leading window film provider in the Maryland-Virginia-Washington- D.C. region and the 7th largest in the nation. So, when you're ready to tint your office windows, give us a call to explore the premium products made available by our certifications and partnerships.
Ready to make your move now? Contact us today to see what we can offer.
Tell us a little about your project...
Don't be afraid to tell us about your timeline and budget. We are straightforward about our products and pricing and knowing where you are coming from helps us hit the target.