Commercial Security Solutions: Security Window Film
Add a layer of safety and security to the glass at work.
Add Reinforcement, Deter Entry
Life is unpredictable. Break-ins, vandalism, severe weather, and accidents are a part of every day life and security window film provides protection for your building and the people inside with a price tag significantly under that of glass replacement. Keep intruders outside and reduce injury and death from flying glass with the commercial security solutions provided by AP Tinting.
At Work
You do not need to sacrifice style to protect your employees, customers and property from crime and weather.
Security window film is designed as a nearly invisible shield made to reinforce the glass in your workspace from shattering immediately on impact and safeguarding those inside from flying glass, shrapnel and intrusion.
Security film is available for both internal and external application to the existing glass in your property adding a layer of protection without the need to permanently alter structure making it a cost-effective solution for adding safety without adding unsightly bars that deter customers.
With a wide range of films to choose from, AP Tinting's product specialists will help you find the solution perfect for protecting your business!
Commercial Security Solutions Products
Browse our line of commercial film products for the solution that best meets the needs of your business and building.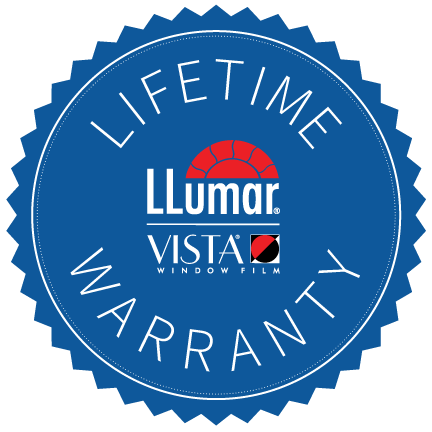 Warranty Protection Program
Your LLumar Select Pro and Panorama film is protected by a Lifetime Residential Warranty and a 15-year Commercial Warranty. The warranty guarantees you will never have to worry about difficulties of film bubbling, peeling, fading, delaminating, cracking or changing color. Your purchase is also protected by a 5-year thermal stress breakage warranty.
Tell us a little about your project…
Don't be afraid to tell us about your timeline and budget. We are straightforward about our products and pricing. Knowing where you are coming from helps us hit the target.