Glare Reduction Window Film
Eliminate painful sun glare in your workplace with glare reduction window film.
Add Protection, Reduce Risk
Beautiful natural sunlight creates stunning landscapes and highlights your the décor of your office space. But if you leave the sun unchecked, your office space can become an uncomfortable, dangerous nightmare. Allowing the harsh glare from the sun into your office space can damage the health of your staff, customers, and general visitors. Worse yet, it can make your space unusable.
Take control of your space by installing glare reduction window film in your commercial space.
Glare Reduction Window Film At Work
Prevent sun glare from transforming your open workspace full of natural light into an uncomfortable and unproductive place for your workers, students, tenants with glare reduction window film.
Whether you are an architect, designer, facility manager or property owner, glare reduction window film implemented throughout your commercial building will minimize painful eye strain and make spaces more usable.
Every space is unique and can experience a complicated combination of light issues. Contact one of our commercial film product specialists today to help you determine if window film is the right solution for your space and to help you build a solution that meets the requirements of your commercial building.
Commercial Anti-Glare Film Products
Browse our line of commercial film products for the solution that best meets the needs of your business and building.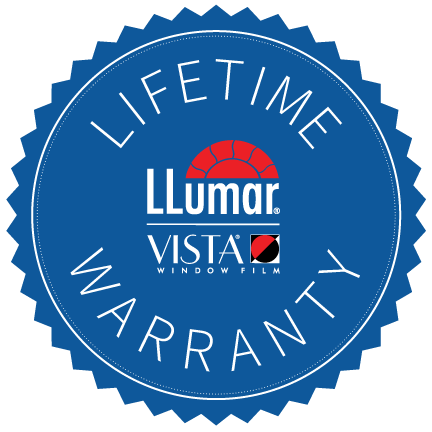 Warranty Protection Program
Your LLumar Select Pro and Panorama film is protected by a Lifetime Residential Warranty and a 15-year Commercial Warranty. The warranty guarantees you will never have to worry about difficulties of film bubbling, peeling, fading, delaminating, cracking or changing color. Your purchase is also protected by a 5-year thermal stress breakage warranty.
Tell us a little about your project…
Don't be afraid to tell us about your timeline and budget. We are straightforward about our products and pricing. Knowing where you are coming from helps us hit the target.